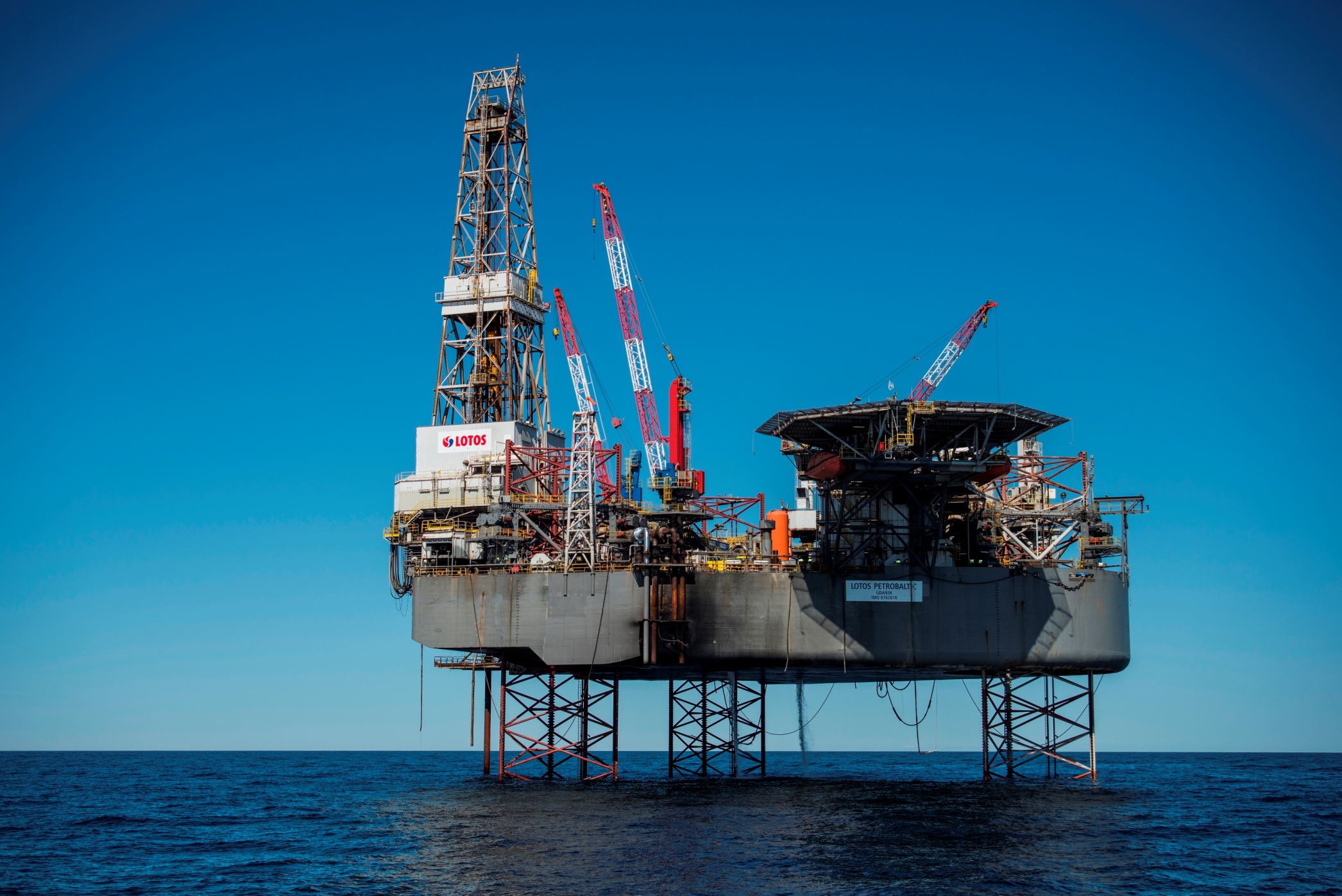 Date of publication: 24.04.2018
In Q1 2018, Grupa LOTOS posted operating profit (EBIT) of PLN 448m, and the Company's normalised LIFO-based EBITDA (operating profit plus depreciation and amortisation) came in at PLN 540m. The Company's debt decreased by almost PLN 250m relative to the previous quarter.

The Gdańsk refinery worked at maximum capacity utilisation. Almost 40% of crude oil processed in that period was imported from sources other than markets east of Poland. The retail segment reported solid performance.

Grupa LOTOS' Q1 2018 performance was primarily affected by an approximately 13% year-on-year decrease in the model refining margin. The crack spread for heavy fuel oil declined markedly in the period, by 65% year on year, and the crack spread for gasoline also decreased, by 16%. In addition, the lower USD/PLN exchange rate had a negative effect on the operating result and eroded the operating profit, lowering the downstream segment's trading margins.

In Q1 2018, the prices of crude oil and natural gas increased significantly, by 25% or USD 13.28/bbl and 35% or USD 11.51/boe year on year, respectively.

Upstream segment

Daily oil production in Norway, Poland and Lithuania amounted to ca. 22,000 boe in Q1 2018, up 5.8% on Q4 2017. In the entire Q1 2018, LOTOS produced almost 2 mboe in total (down 13% year on year).

The upstream segment's performance was supported by higher prices of crude oil and natural gas. As a result, the upstream segment's adjusted EBITDA reached PLN 205m (down 23% year on year).

Restructuring of LOTOS' upstream segment was nearing completion. On April 3rd 2018, LOTOS Upstream, which was established last year, acquired from LOTOS Petrobaltic the assets of the Baltic Gas project (development of the B4/B6 gas fields in the Baltic Sea). In December 2017, LOTOS Upstream acquired LOTOS Norge (Norway) and LOTOS Geonafta (Lithuania).

In Q1 2018, 2P hydrocarbon reserves increased by about 36% year on year, as a result of changes that took place in Q4 2017 (assigning approximately 5 mboe more to the Sleipner field and upgrading approximately 13 mboe of 2C resources in the Yme field to the 2P category) and in Q1 2018 (additional reserves of ca. 5 mboe in the B3 field based on the new geological documentation prepared in connection with the extension of a production licence until July 29th 2031). The Norwegian Ministry of Petroleum and Energy approved the plan for development and operations (PDO) for the Yme field. The decision concerning further involvement in the project will be made later in 2018. In addition, the company accepted an offer for two new exploration and production licences on the Norwegian Continental Shelf: PL918S and PL910 awarded in the Awards in Predefined Areas (APA) 2017 licensing round. On March 8th 2018, relevant agreements were signed with the Norwegian Ministry of Petroleum and Energy. Thus, the total number of licences held by LOTOS in Norway increased to 28.

Downstream segment

In Q1 2018, the Gdańsk refinery's capacity utilisation rate was 100%. The refining operations were stable, with quarterly throughput at 2.56m tonnes of crude oil. Nearly 40% of crude oil processed in that period was imported from sources other than markets east of Poland, the highest level of diversification ever recorded by the Company.

Construction, assembly and start-up works were in progress on the individual EFRA Project facilities. As at March 31st 2018, the progress of design, procurement and construction work was approximately 94%. As the risk associated with a delay in the coking unit's full operational readiness materialised, as was signalled by the Company in Current Report of January 12th 2018, negotiations continue with Kinetics Technology (general contractor) to finish the work and confirm the final work schedule.

The downstream segment's revenue was up almost 18% year on year as a result of a 23% rise in sales volumes on account of a 17.5% year-on-year growth of production volumes. The increases were attributable to the low base, an effect of maintenance shutdowns carried out in Q1 2017.

Normalised LIFO-based EBITDA of the downstream segment fell 24% year on year, to PLN 324m, in Q1 2018, due to lower refining margin resulting from, among others, weaker product sales structure in the period and a significant depreciation of the US dollar.

Retail sales growth and new MSAs

The retail sales area performed very well in Q1 2018. The volume of fuels sold at LOTOS service stations was 284,000 tonnes in the period (up 11% year on year). The retail segment reported operating profit of PLN 9m and EBITDA of PLN 26m (up 31% year on year).

LOTOS won tender procedures for four new Motorway Service Areas (MSAs) to be constructed along the S8 and S5 expressways. The Company plans to open another eight new MSAs by the end of 2020, thus consolidating its second position on the Polish market in terms of the number of service stations located along main transit routes.

Innovation

In line with its strategy for 2017–2022, Grupa LOTOS undertakes new initiatives in the area of innovation. In February 2018, it opened the procedure of selecting a management team with which to launch a Corporate Venture Capital fund with a value estimated at EUR 40m–50m.

The Company supports the development of the alternative fuel market. In January 2018, LOTOS and Remontowa LNG Systems signed a letter of intent regarding the construction of a pilot system for LNG distribution. The cooperation will enable further distribution of LNG using all available means of transport, including railway, inland water, and maritime transport, which have not yet been used for that purpose. The service stations will also be furnished with L-CNG refuelling facilities.

Grupa LOTOS is also developing its competencies in the use of hydrogen to power electric vehicles and to generate electricity, as confirmed by the letters of intent signed between the Company and the Municipalities of Gdynia and Wejherowo. Both documents provide for the supply of hydrogen and the delivery of infrastructure required to power buses with fuel cells. The hydrogen will come from the Gdańsk refinery.
LOTOS is a Polish corporation whose business is of strategic importance to the national and European energy security, as well as to Poland's economy. It produces natural gas and crude oil in Poland, Norway and Lithuania. The Company owns a refinery in Gdańsk, one of Europe's most advanced oil refining plants, where crude is processed mainly into high quality fuels, including the LOTOS Dynamic premium brand.

LOTOS also operates a chain of close to 500 service stations conveniently located at motorways and expressways, in all large cities and many other locations across the country. As a retailer and wholesaler of fuels, it has a close to one-third market share at home. It is also Poland's second-largest rail freight forwarder. LOTOS is a leading manufacturer of road bitumens, engine oils and lubricants used in road vehicles, aeroplanes, trains, ships, and even military vehicles.