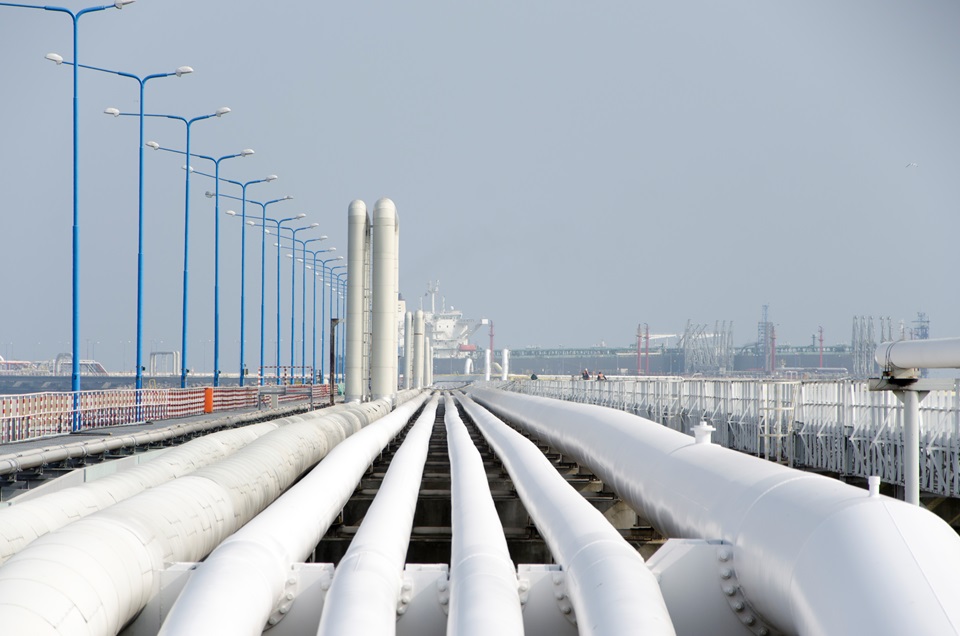 Date of publication: 15.12.2017
Grupa LOTOS S.A. has signed a forward contract for the supply of US crude oil to its Gdańsk refinery. Under the contract, at least five cargoes of oil will be delivered by sea in 2018.
"It is the first forward contract for US oil delivery in the history of Poland.For more than a year, LOTOS has been consistently pursuing its strategy to increase Poland's energy security by importing oil from new, safe supply sources," says Marcin Jastrzębski, President of the Grupa LOTOS Management Board.
"The contract will certainly contribute to building Poland's energy independence and strengthening its energy security.Consistent diversification of energy supply sources is one of the priorities of the Ministry of Energy's policy,and business decisions made by state-owned companies are a vital element of its implementation," says Krzysztof Tchórzewski, Minister of Energy.
At present, every fifth barrel of oil processed by the LOTOS refinery is imported from sources other than the markets east of Poland. Diversified supply sources are important means to ensure the stability of oil supplies to the Grupa LOTOS refinery and optimise production costs.
Under spot contracts, the Company imported Hibernia crude oil from Canada in September, Domestic Sweet (DSW) from the United States in November, and another tanker with a cargo of WTI Midland is expected in the coming days. Each cargo of oil was delivered by sea through Naftoport in Gdańsk. Earlier, LOTOS processed crude oil also from Iran, Saudi Arabia, Latin America and North and West Africa. In its day-to-day refining operations, LOTOS also uses oil produced by the LOTOS Group's subsidiaries from their own fields in the Baltic Sea and in Lithuania, oil from other onshore producers in Poland, as well as North Sea oil.
With access to the Baltic Sea, Grupa LOTOS is able to adopt a flexible approach and purchase various oil grades from across the world. Before a new type of crude is bought, LOTOS technology experts analyse its characteristics. It is vital to make sure that processing is economically viable in the existing market environment. This is not only about the price of crude oil, but also about the volume of high-margin products that can be obtained from it.
Only the most advanced refineries are able to process a wide range of crude types, and the LOTOS refinery surely is one of them. Following a series of capex projects, the refinery is now capable of processing a greater number of crude types. The ongoing Effective Refining (EFRA) project, worth over PLN 2.3bn, will further increase this flexibility. Once completed, the project will help the Company to significantly cut the production of heavy fuel oil and turn out approximately 900,000 tonnes of high-margin products per annum, which will deliver an additional margin estimated at about USD 2 per barrel.
LOTOS is a Polish refiner whose business is of strategic importance to the national and European energy security, as well as to the Polish economy. It produces natural gas and crude oil from deposits in Poland, Norway and Lithuania. The company owns a refinery in Gdańsk, one of the world's most advanced oil refining plants, where crude is processed mainly into high quality fuels, including the LOTOS Dynamic premium brand. LOTOS also operates a chain of more than 480 service stations conveniently located at motorways and express ways, in all large cities and many other locations across the country. As a retailer and wholesaler of fuels, it has a close to one-third market share at home. It is also Poland's second-largest rail freight forwarder. LOTOS is a leading manufacturer of road bitumens, engine oils and lubricants used in road vehicles, aeroplanes, trains, ships, and even military vehicles.