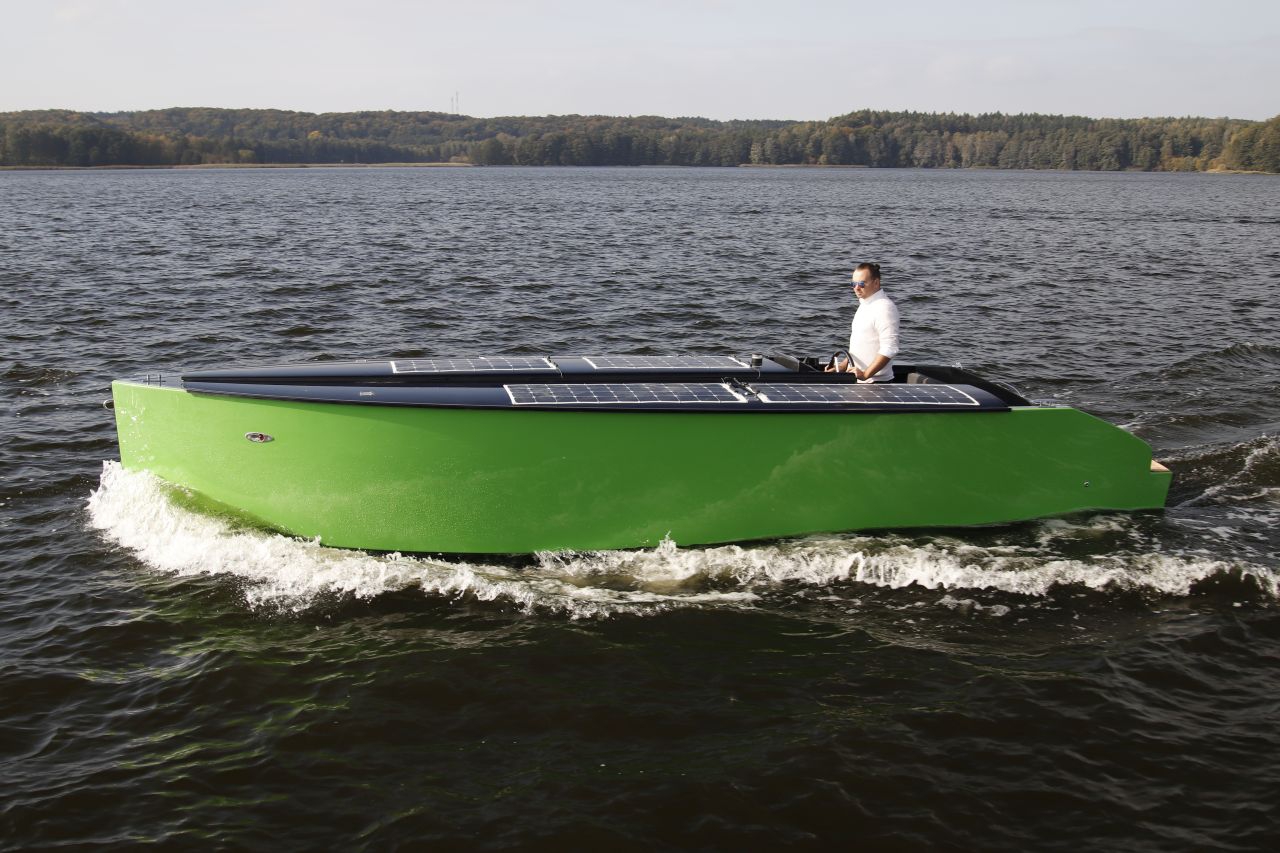 Date of publication: 12.11.2021
October was a record month in terms of sales of Markos boats on the Dutch market. In just one month, 40 tourist boats were delivered there.

The Markos company from Głobin near Słupsk has been producing boats for the Dutch market for 15 years. The first of them was purchased by Seagle company in 2006. Since then, sales have steadily increased to reach a record 40 boats shipped to the Netherlands in October 2021.

- The consistently built position on the local market, or rather the scale of orders, caused some changes. Today, due to the advancement of the entire sales process, Jachthaven Achterbos, Stormer Marine and Sloepen Centrum deal with contact with potential customers. This is a perfect confirmation of the well-established and solid position of our company, which enjoys an excellent reputation - says Piotr Chomontek, Markos technical and commercial director.

The interest in boats produced in Głobin was increased by the coronavirus pandemic. As in many European countries, there were restrictions on movement in the Netherlands. The public's reaction was immediate. The closing of the borders and the lack of opportunities for foreign holidays resulted in an even greater boom in water tourism. The boom in owning your own boat has been going on since last June.

- There is no end to this interest. Our book of orders is full until December 2022 - explains Piotr Chomontek.

The Dutch market was thus in second place in terms of the number of orders in October. Only the production of Axopar boats has a higher sales result.

- We are glad that the models we produce reach many customers around the world, where they are appreciated and recommended to other people. This is an excellent proof of the condition of our company - sums up Cezary Koseski, CEO of Markos.

Markos specializes in glass fiber reinforced composites based on over 30 years of experience in design, construction and manufacturing. The company was founded in 1991 by two shipbuilding engineers - Bernardyn Marciniak and Cezary Koseski. Since 2001, a shareholder of Markos has been one of the main, long-term customers of the company, the German shipyard Fr. Fassmer Ltd. The alliance with the German giant allowed for an increase in the production potential and economic efficiency as well as the transfer of technical and technological information. The headquarters of the Markos company is located at Przemysłowa Street in Głobin (Pomeranian Voivodeship, Słupsk poviat, Słupsk commune).