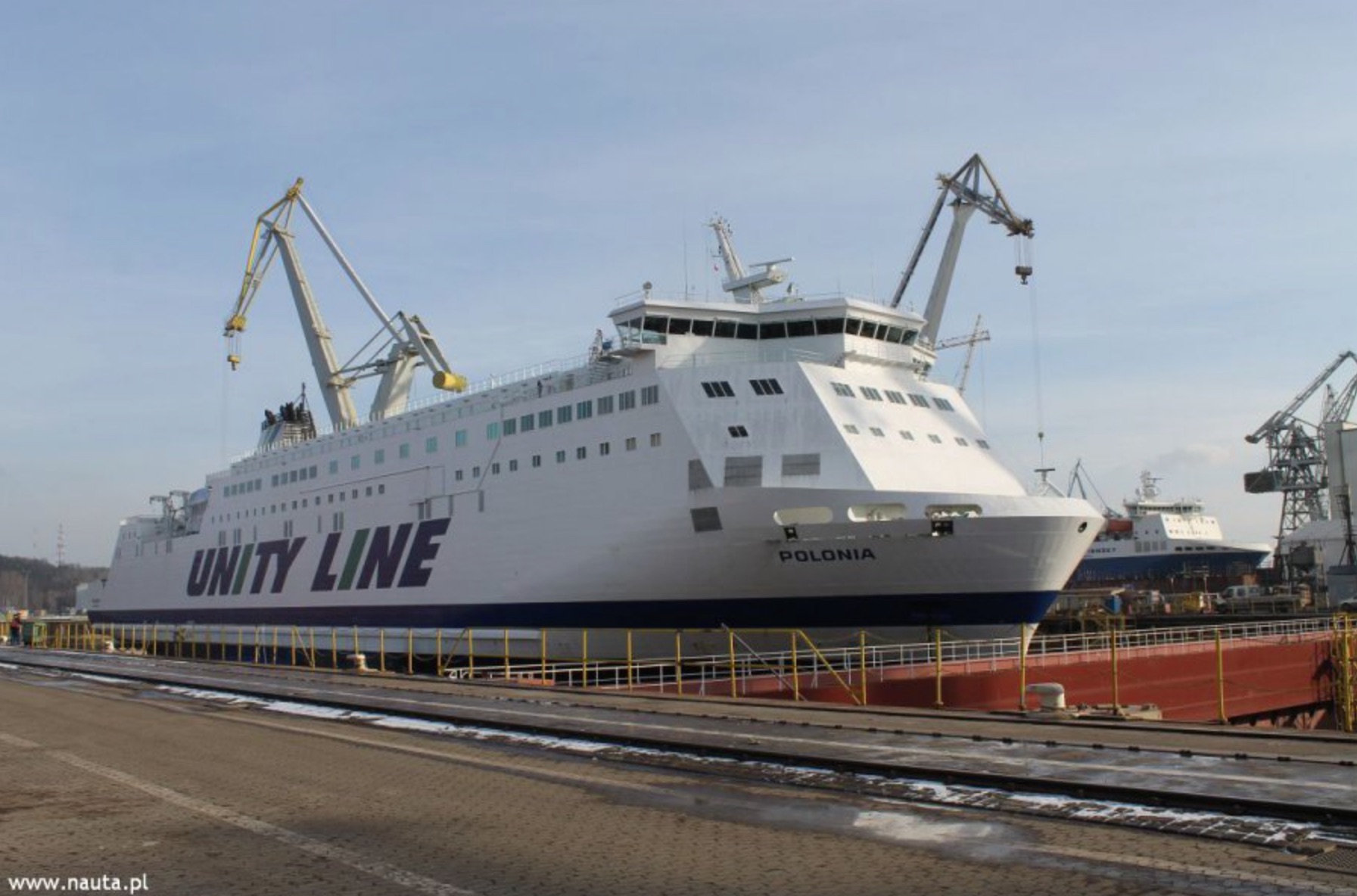 Date of publication: 16.02.2015
Beginning of the year is exceptionally busy time for Nauta Shiprepair Yard. All docks and quays at Czechosłowacka street are full! What's more, technologically advanced and modern units belonging to the leading shipping companies entered Nauta Shipyard.

One of the most interesting Nauta's projects in recent time was the repair of passenger ferry – Polonia. Nauta performed the fourth class renewal of the ferry. The scope of work included the inspection on the dry dock (i.a.: sealing of shafts, repair of the screw, valve repair), modernization of the loading system, machinery works, repair of steering system, replacement of pipelines and electric works.

The Polonia Ferry came into use in 1995 and it has been one of the most modern an luxurious ferries on the Baltic Sea since then. The unit is famous for numerous attractions, which make journey more pleasant. On the Polonia deck there are two restaurants, a disco, cocktail bars, a casino and shops. During one cruise on the deck of the ferry may be up to 1000 passengers, 150 cars and up to 120 lorries or 600 m of the train carriages.

This is the third repair of passenger ferry which Nauta Shiprepair Yard makes for Unity Line – MF Gryf underwent renovation in July and MF Wolin entered to the shipyard in August 2014.