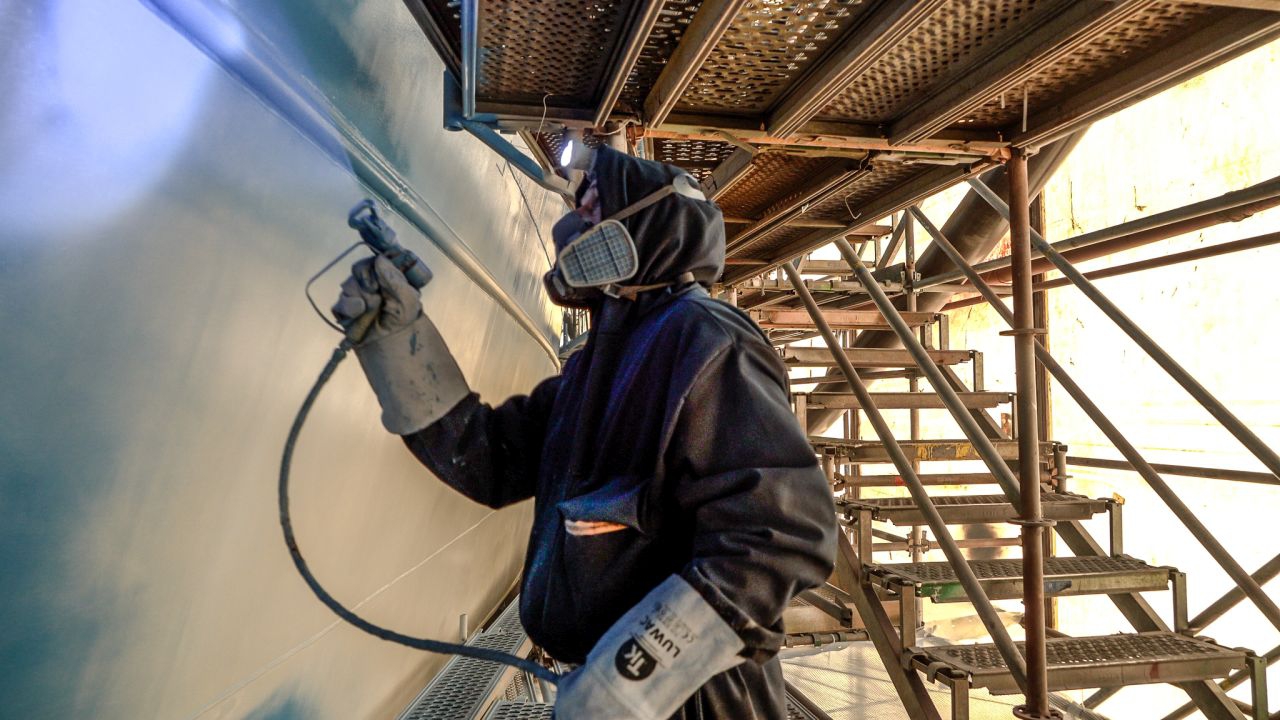 Date of publication: 22.10.2021
In spring this year, Muehlhan Poland started cooperation with Karstensen Shipyard Poland in the field of painting of fishing vessels.

Painted fishing vessels are vessels with a total maintenance area of ​​approximately 30,000 m2. A special feature of these projects is a large range of metallized surfaces, approx. 8-9 thousand square meters per ship and silicone paint on the underwater part of the hull.

The preparation of closed surfaces for painting is performed by Muehlhan using the ecological µ-arc® technology (shot blasting towers with abrasive recirculation), while the metallization service is performed with the use of the latest generation OSUCAS equipment.

The Muehlhan Polska company carries out such projects both in Poland and abroad.

Market leader

Muehlhan is one of the leaders in the global maritime market specializing in anti-corrosion works. The company offers comprehensive maintenance and painting services for repair and construction shipyards, oil and gas extraction industry, land industry and wind energy.

They include, among others, abrasive and mechanical cleaning of steel surfaces, high-pressure washing above 1700 bar and using the µ-jet technology patented by the Muehlhan Group, as well as application of all kinds of protective coatings.

An important activity for the company is also carried out by the Scaffolding Department dealing with technical consultancy, design, lease, assembly and disassembly of scaffolding systems, tarpaulin systems, industrial tents and special structures.

Muehlhan employs over 500 highly qualified and experienced employees.