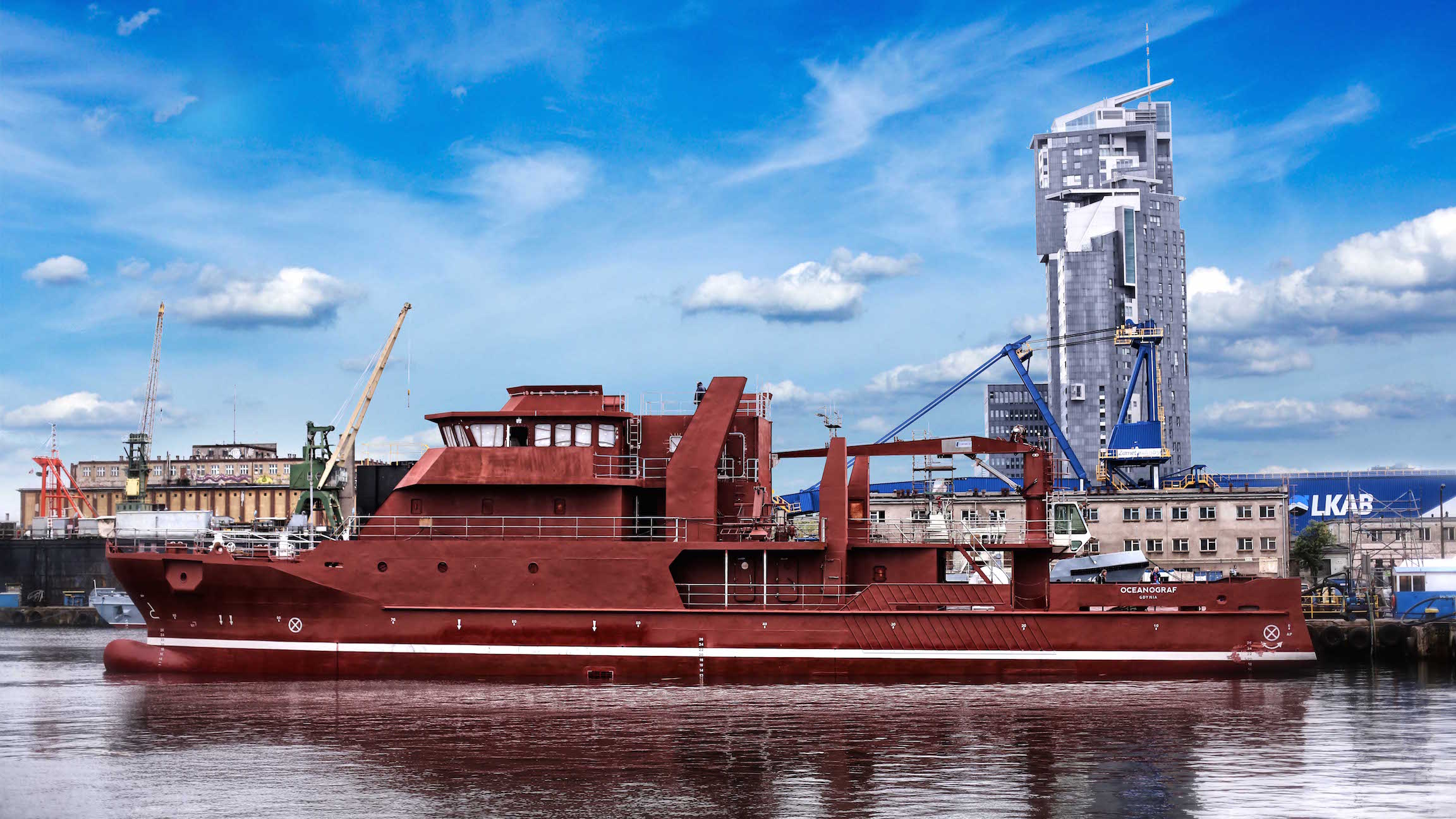 Date of publication: 24.06.2015
Consortium of Nauta Shiprepair Yard and Crist from MARS group have launched a special purpose vessel for interdisciplinary research of the sea.

Special catamaran "Oceanograf" was ordered by Institute of Oceanography, University of Gdańsk.

The catamaran is a special research vessel intended for interdisciplinary (biological, chemical, physical and geological) research of Baltic environment and nature. Apart from laboratories, observatories and a seminar room will be on it for classes for students of oceanography and other departments. The board will accommodate up to 20 persons.

Thanks to the special scientific equipment "Oceanograf" will be one of the most modern vessels with Polish flag. Due to the wide range of research that will be carried out, it will combine functions of different types of vessels.

The catamaran is 49.5 m long and 14 m wide and can reach speed of 12 knots.

Funds for the investment in the amount PLN 36 million (approx, $9.7 million) were granted to the University of Gdańsk by Ministry of Science and Higher Education. The basic area for research will be the Baltic Sea, but travels to other regions are possible. The ship range will reach 2,500 nautical mile, and it will be capable of sailing for 21 days without harboring.

In addition, Nauta Shiprepair Yard is also building another research vessel ordered by the University of Gothenburg. The purpose of the vessel will be interdisciplinary research on climate change, water levels and the system of currents, all of which significantly affect the sea environment.