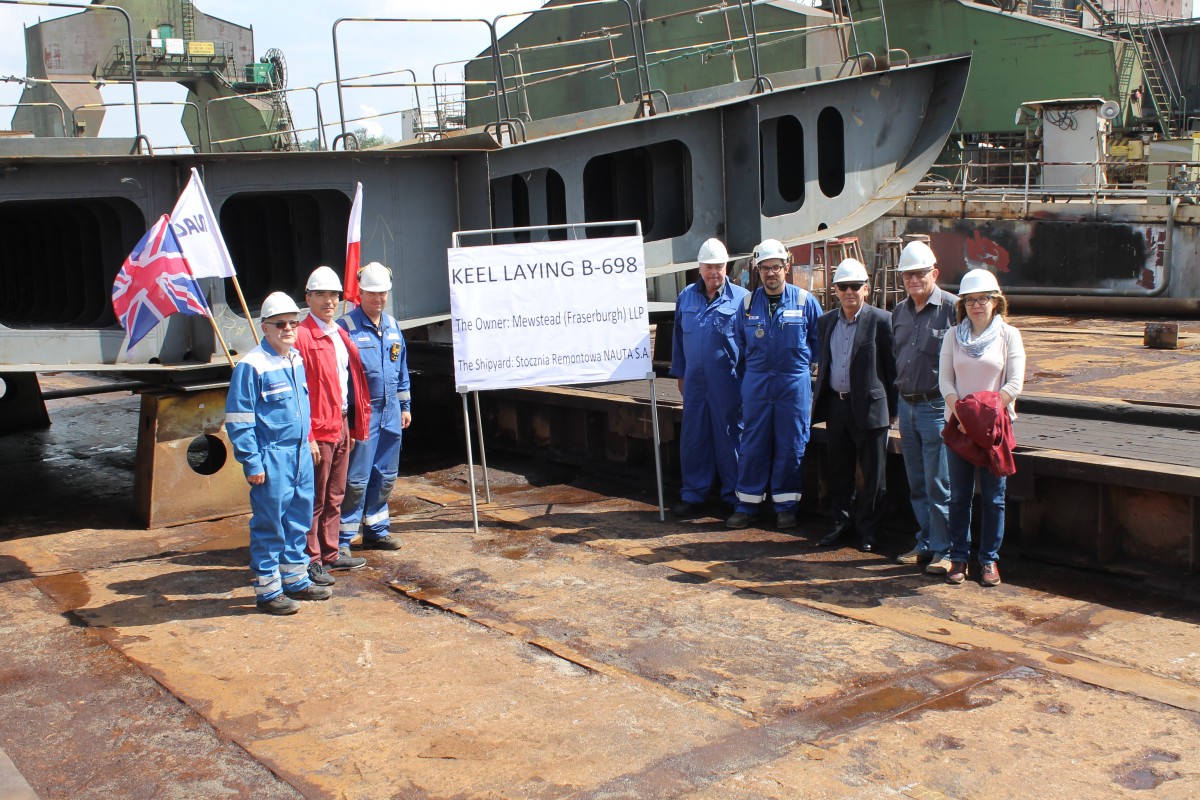 Date of publication: 18.06.2016
On 16th June, 2016 ceremony of keel laying for fishing trawler was held at the premises of Nauta Yard at Doki Street in Gdańsk. This is next important milestone in the process of building new vessel, named Ocean Star.
The construction of the vessel began at April with first steel cutting. Next hull sections will be assembled into larger sections, that mounted together finally become a complete ship. Ocean Star is scheduled for delivery on the end of 2017.

Nauta has signed this contract in December 2015. This is particularly important order, as it concerns building of a turn-key vessel and all construction process – from the beginning to the end - will be carried out ad Nauta Newbuilding Division in Gdańsk.

The vessel will have over 87 m length and 18 m wide. Ocean Star will be equipped with the most modern fishing equipment such as fish finding, catching and storage system suitable for catching different type of school pelagic species. . The complete propulsion plant, including main engine about 7 000 kW, together with two bow thrusters, will provide very good maneuverability during the catching operation and purse seining operation. The vessel will be built according to Wartsila design.

At the moment 10 different vessels are under Construction in Nauta Newbuilding Division. Since start of the opening of Newbuilding Department in Gdańsk, Nauta already has signed contracts for building 19 vessels. Nine of them was launched yet.