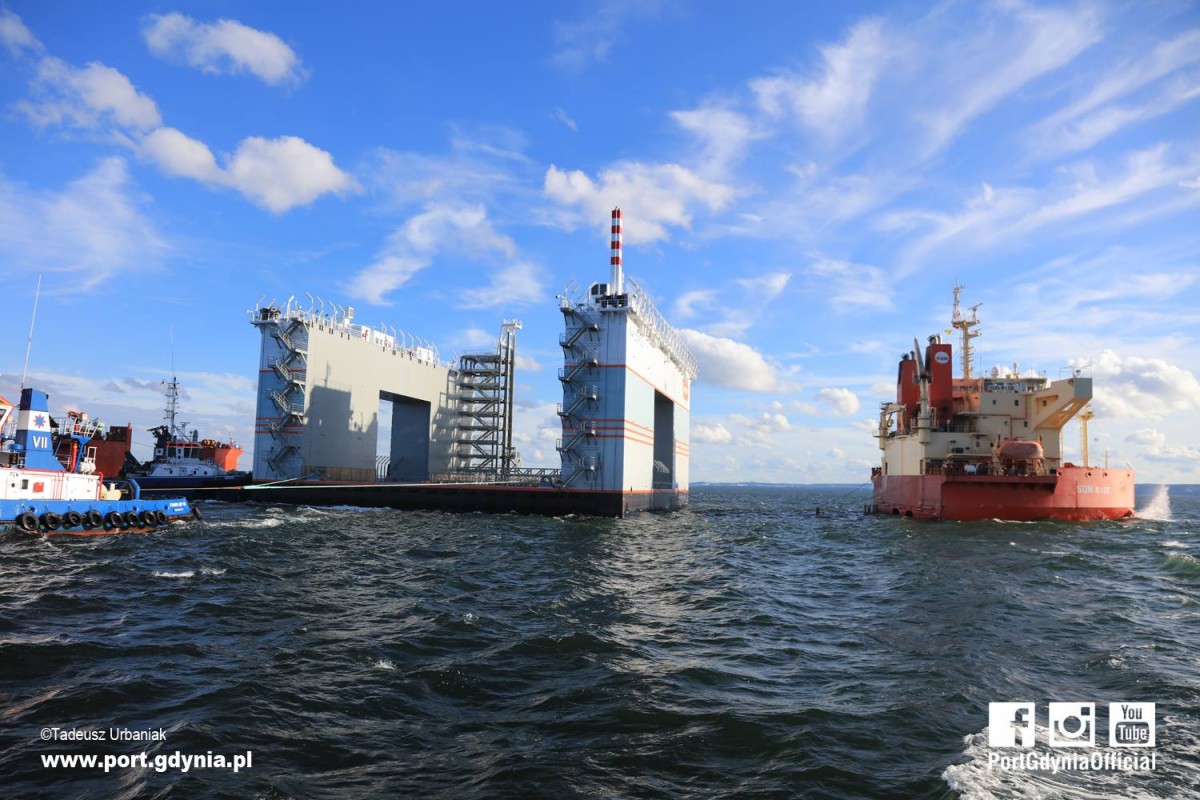 Date of publication: 05.08.2017
NB 56 "Marco Polo" - an innovative floating dock that will increase the surface of Monaco, left Crist yard on Sunday. The NB56 is a child of a prestigious international project, thanks to which a housing estate will be built in Monaco - where the bay is still located today!

AAfter the construction, a specialist dock will be anchored in Marseille form where the finished caissons will go to Monaco. There, in the place of today's bay, they will be used for the construction of the apartment complex.

Special constructions will be placed on the seabed, allowing for the preparation of terrain for the construction of housing.