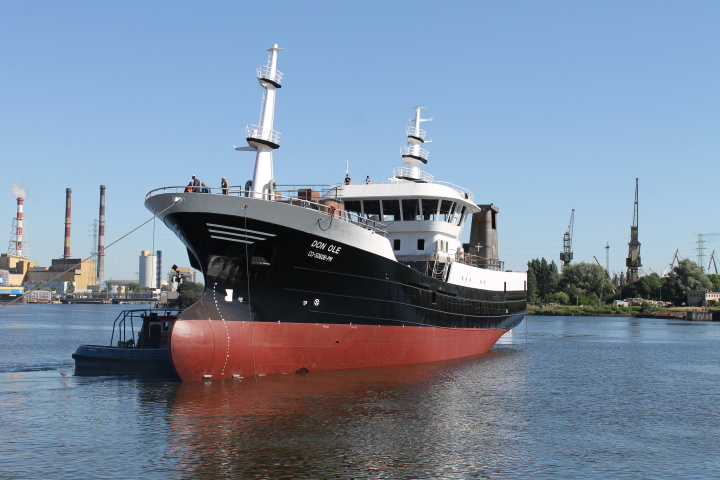 Date of publication: 19.08.2017
Nauta Shiprepair Yard has acquired a new contract for building new vessel. Partly outfitted fishing trawler for Fitjar Mekaniske Verksted will be built in Newbuilding Department in Gdańsk.
The new vessel will be  65 m long and 14 m wide. The unit will be ready to hand over in QIII 2018.  

Jednostka powstanie według projektu przygotowanego przez biuro projektowe Salt Ship Design. Nadzór nad budową będzie sprawowało towarzystwo klasyfikacyjne Bureau Veritas.

For Nauta it is yet ninth order from this Norwegian client. Two years ago Nauta delivered for Fitjar Mekaniske Verksted another fishing vessel – Don Ole. Now this vessel is operating in the Peruvian waters.

Presently 11 fishing vessels (including one fully equipped) and one SIGNIT ship for Swedish Navy are under construction in Newbuilding Department of Nauta Shiprepair Yard. Nauta has already delivered 13 fishing vessels and 2 offshore vessels since the opening of Newbuilding Division in Gdańsk in September 2013.