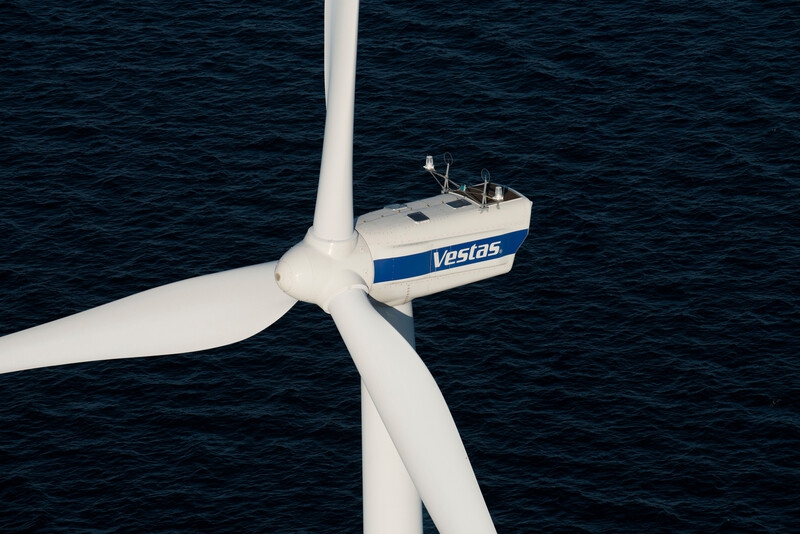 Date of publication: 23.08.2021
Vestas is one of the world leaders in the production of wind turbines, both onshore and offshore. The company is already involved in Polish offshore investments. Nils de Baar, President of Vestas Northern & Central Europe, told us about the cooperation with the Port of Gdynia and the Polish plan for offshore wind energy.


Vestas is involved in various offshore investments in the Baltic Sea, not only in Poland. As a company with roots in Denmark, do you consider the Baltic Sea as your natural field of activity?

For Vestas, being a Danish company with a significant history not only in offshore wind but also onshore wind throughout the Baltic region, of course the Baltic Sea is an important area. We are involved in the German Baltic Sea as well, with projects such as Arcadis Ost and Baltic Eagle. There is a lot of potential in the Baltic region, particularly offshore, and Vestas is ready to play its part.




What is your opinion about Poland's goal of supplying 11 GW with offshore wind energy by 2040?

We see the fundamentals are present (e.g. wind speeds, space), and now the regulations are catching up, particularly in recent months with multiple GW worth of projects being awarded Contracts for Difference for development in the 2020s. The political will is there, and now it is all about taking the projects through their development cycles, finalising supply chain agreements (including wind turbines) and installing on schedule and on budget. If the pace of growth continues through the rest of the 2020s, there's no reason to think the 11 GW target by 2040 is too short. In fact, it is likely that the ambition is not high enough. In general, available volume drives supply chain investments, by enabling a return on the investment from manufacturers. To secure Tier 1 manufacturers' investments in Poland, greater volume over a protracted period of time is needed so that returns are made and employment is created, not just for the short-term.

How did Vestas become interested in the investments in Port of Gdynia?

Vestas regularly engages with infrastructure sites throughout the world as part of our forward-planning. As the Polish offshore wind market and the rest of the Baltic Sea region has been becoming more active, OEMs like Vestas need to understand from where these projects will be installed. The Port of Gdynia is one of those infrastructure sites in Poland, where there is a possibility of locating offshore wind project activities, so we opened up discussions to facilitate the development of the site. Lots of work needs to be done to prepare a port for the offshore wind industry to be able to use the site, and these technical discusssions will feed into the Port of Gdynia's activities, to help it increase its attractiveness to project developers. There are multiple ports available in Poland for offshore wind activities, and these ports will compete against each other and against other options throughout the Baltic Sea, meaning that they will need to ensure their investment is future-proofed.

Vestas is engaged in talks with Port of Gdynia about the development of the Port in the context of offshore investment. How are the talks going?

The talks are collaborative and positive. Both sides want the same thing, which is another port that can install offshore wind in the Baltic Sea region, at regionally and globally competitive costs. Whether this can be done remains to be seen, as offshore wind requires a lot of space to be able to carry out installation or pre-assembly activities, and the Port of Gdynia is a highly sought after infrastructure site in Poland.

What role does Vestas want to play in these plans?

We want to support the Port of Gdynia to get it prepared for an offshore wind energy buildout in Poland and beyond, not just for Vestas but also for the rest of the offshore wind industry. Lots of work remains to be done, so we are sharing the technical needs for our V236-15.0 MW turbine, which is best in class platform in the wind industry in terms of swept area and rated capacity.

We know that one of the topics of the talks between Vestas and the Port of Gdynia are technical issues regarding the V236-15.0 turbines. What are these turbines characterized by? Why was this model chosen for this investment?

The V236-15.0 MW represents the next-generation of turbine that can be installed offshore to produce clean, reliable electricity for end users. The turbine is being used as the basis for talks as turbines of this size are going to be the sorts of turbines installed in the next decade and beyond. Further, if a port is prepared to host a turbine of this size, it can easily accomodate a turbine of a smaller size and weight.

Do you see any threats to the implementation of the plans in Gdynia?

We are involved in helping the Port of Gdynia prepare itself to become a key infrastructure site for developers. The project developers will be the ones deciding which port facilities to use for their project installation, rather than Vestas. Our role is to ensure that the Port of Gdynia is as well prepared as it can be to support offshore wind buildout in Poland and throughout the Baltic Sea. If the first round of projects in Poland is too soon for it to be considered a regionally competitive option by developers, there will be plenty of opportunities going forward.

Will the offshore development at the Port of Gdynia have an impact on the local community?

Of course any further investments in the port can have a benefit on the local community. We can't comment on specifics as no investment has been finalised.

Many experts believe that the Polish coast presents great potential for offshore development. How do you see it? Where does it come from? Is it just a matter of natural conditions?

There are reliably high levels of wind in the Baltic Sea off the Polish coast, and particularly in the context of the global shift to clean energy, offshore wind offers a cost-effective, stable level of power generation that can really help Poland shift away from dirty fossil fuels for power generation. Poland is already benefiting from its strong track record in onshore wind, as the transition away from fossil fuels creates opportunities for clean investment. The Polish government's ambitions to facilitate up to 11 GW of offshore wind by 2040 is a far-sighted, strategic decision that will benefit Poles through this generation and in future generations. The fact that the Polish coast offers high wind speeds at relatively shallow water depths mean that this electricity can be generated by fixed-bottom turbines, allowing the cost of capital to be lower at present and therefore the electricity generated will be at a better price for end consumers.

Has the coronavirus pandemic caused changes or shifts in the Baltic offshore sector?

Not particularly.

What other markets in the world have the potential and will attract attention in the offshore field?

Plenty of markets are on Vestas' radar for offshore wind, but there really are no limits by jurisdiction. As far as Vestas is concerned, we are ready to deliver offshore wind turbines to any customers that are seeking best-in-class technology, be they in Europe, Asia-Pacific, North or South America, Africa or anywhere else. We are present all over the world in onshore wind already, and in everal years, the story will be no different for offshore wind.