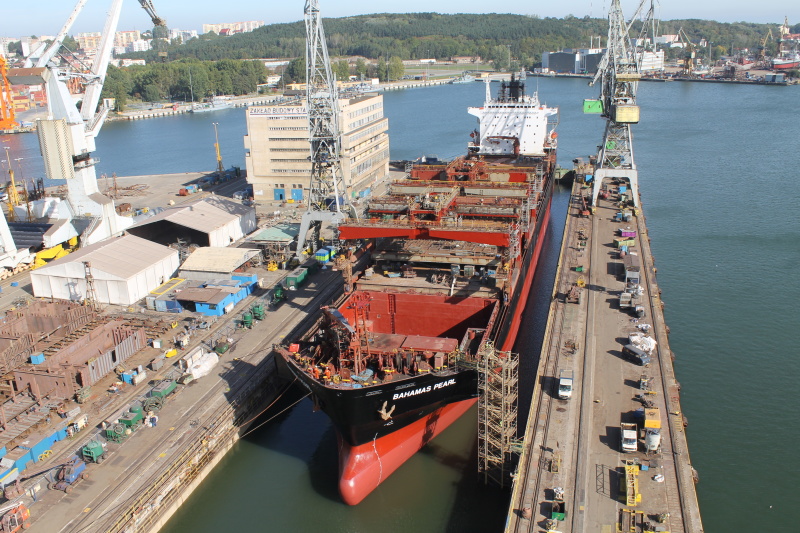 Date of publication: 06.04.2016
Nauta Yard performs reapir on board timber carrier Point Lisas Pearl.

The works on board Point Lisas Pearl are conducted in the SD I dry dock. The vessel with LOA 187,5 m and beam over 29 m is undergoing maintenance repair. Timber Carriers can easily be recognized by their tall derricks. A timber carrier has been designed in such way that she can carry a tall deck cargo.

Point Lisas Parl belongs to SMT Ship Management & Transport – the company is a member of SMT Shipping, which is a worldwide leader in bulk and bulk cargo transportation. In last year Nauta repaired another timber carrier belonging to the same shipowner – Bahamas Pearl.