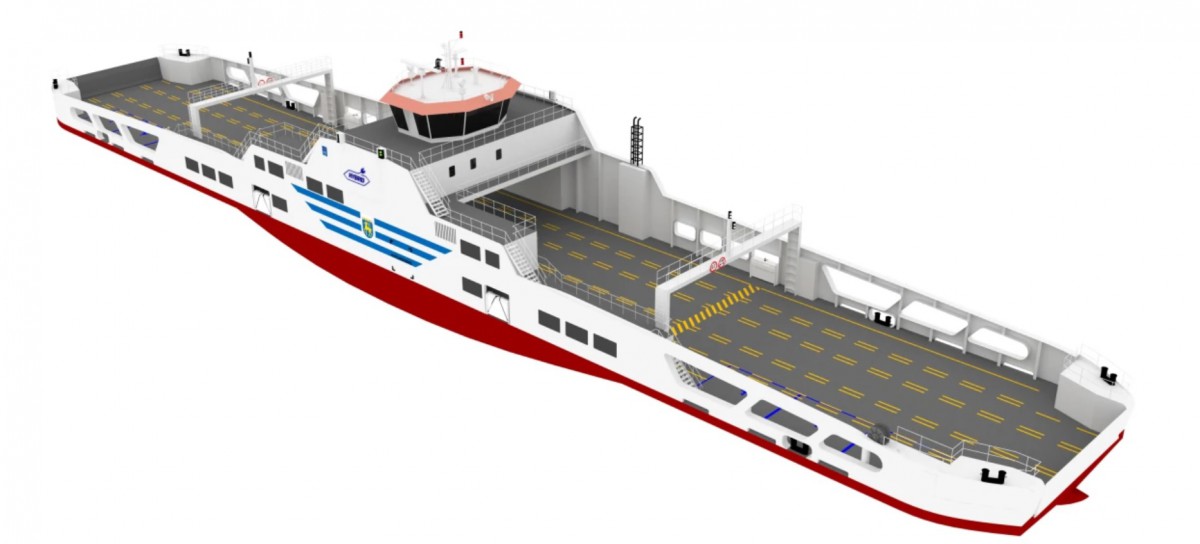 Date of publication: 13.11.2019
The Finnish shipowner Finferries has ordered another hybrid ferry at the Polish shipyard Crist. The new unit will be environmentally friendly and will be employed on the Föglö line in the Åland archipelago.

As Finferries reports on its website, the ferry will be powered primarily by land-charged batteries. In addition, it will be equipped with a diesel back-up generator.

As Mats Rosin, CEO of Finferries said: "The Elektra ferry built at Crist shipyard proved to be a great success on an international scale. Its innovative charging system and hybrid solution have received many prestigious awards. It is good news that a similar ship will be built by experienced Polish shipyard. We hope the final results will be just as reliable and impressive."

The Elektra ferry designed by the StoGda design office and built at the CRIST shipyard in Gdynia in 2018 received the international "Ship of the Year" award. This is a valued distinction awarded annually by a jury of international experts, who nominates unique individual projects for the competition.

CRIST and StoGda Ship Design & Engineering have also been awarded the CEMT 2018 award for outstanding contributions to the success of European maritime industries. The award was granted for the design and implementation of the first fully equipped electric passenger and car ferry in the European Union called ELEKTRA. The award was presented during the 2nd Vision Development Forum in Gdynia.

The Finnish shipowner sent requests for quotation to 23 shipyards, including 6 Finnish ones. As we learn from the announcement, only one of the Finnish shipyards took part in the tender. Rosin admits that the offer of the Finnish shipyard was significantly more expensive than that offered by Crist.

The new ferry will be 100.5 m long, 17.4 m wide. It will fit 90 passenger cars. The drive system will be provided, similarly to Elektra, by Siemens. The vessel will start working on the Åland Föglö line as early as April 1, 2022.

"It can be said that the new ship will be "Elektra 2.0". Technology in this field has developed tremendously in recent years. We will provide passengers with an environmentally friendly and reliable ferry", Rosin concludes. The ferry will be powered from shore-charged batteries and will be equipped with emergency / support propulsion in the form of diesel units.