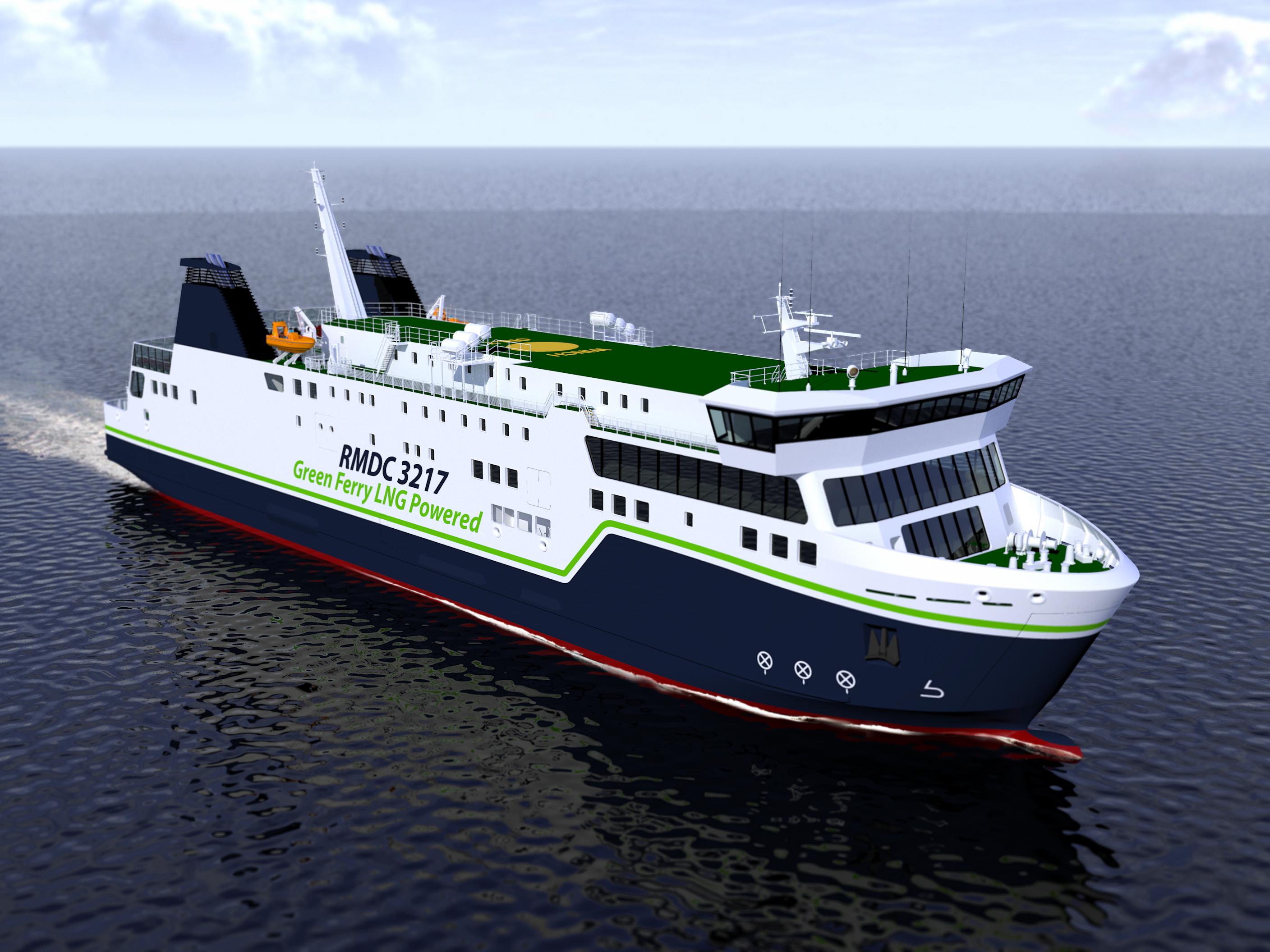 Date of publication: 13.11.2015
Polish design office REMONTOWA Marine Design & Consulting, having extensive experience in designing of passenger ships, prepared innovative project of car-passenger ferry powered by LNG / MGO, designated to service medium and short routes. The construction of the ferry combines high transport capacities with safety and comfort of the travel. The ship is ecologically friendly - it was designed in accordance with the recently implemented ecological standards, limiting emission of harmful substances into the atmosphere.

Main technical data:
Length = 101,8 m
Breadth = 17,0 m
Design Draft = 3,4 m
Deadweight = 900 t
No of Passengers = 1000
No of Private Cars = 127
No of Trucks = 16
Speed = 16,5 w

Comfortable passenger areas providing high travel comfort and panoramic views, are located on the three upper decks. In these areas you will find among others: cafeteria, family room and children\'s play area, business-lounge, game room, shop, tourist information and comfortable seating on the open and closed decks.

The bow and the stern of the ship are equipped with ramps enabling very efficient loading and unloading of 127 private cars carried on the main deck and on the lifted deck, or 16 trucks carried on the main deck.

The main machinery consists of two 4000 kW medium-speed engines, each driving a controllable pitch propeller through gearbox. The vessel has two 960 kW auxiliary generator sets and two shaft driven generators. The main engines and generators are made in a version of "dual-fuel"; LNG and MGO.

Three forward fitted tunnel thrusters allow precise and unassisted maneuvering in small harbors in different weather conditions, with the wind force up to 50 knots.

The comfort of travel in difficult weather conditions is significantly improved by retractable fin stabilizer.

The ship is designed for 40 years of service. She meets the latest safety SOLAS standards, regulations restricting emission of harmful substances into the atmosphere and is designed for operation in harsh weather conditions up to 9 degrees in the Beaufort scale.