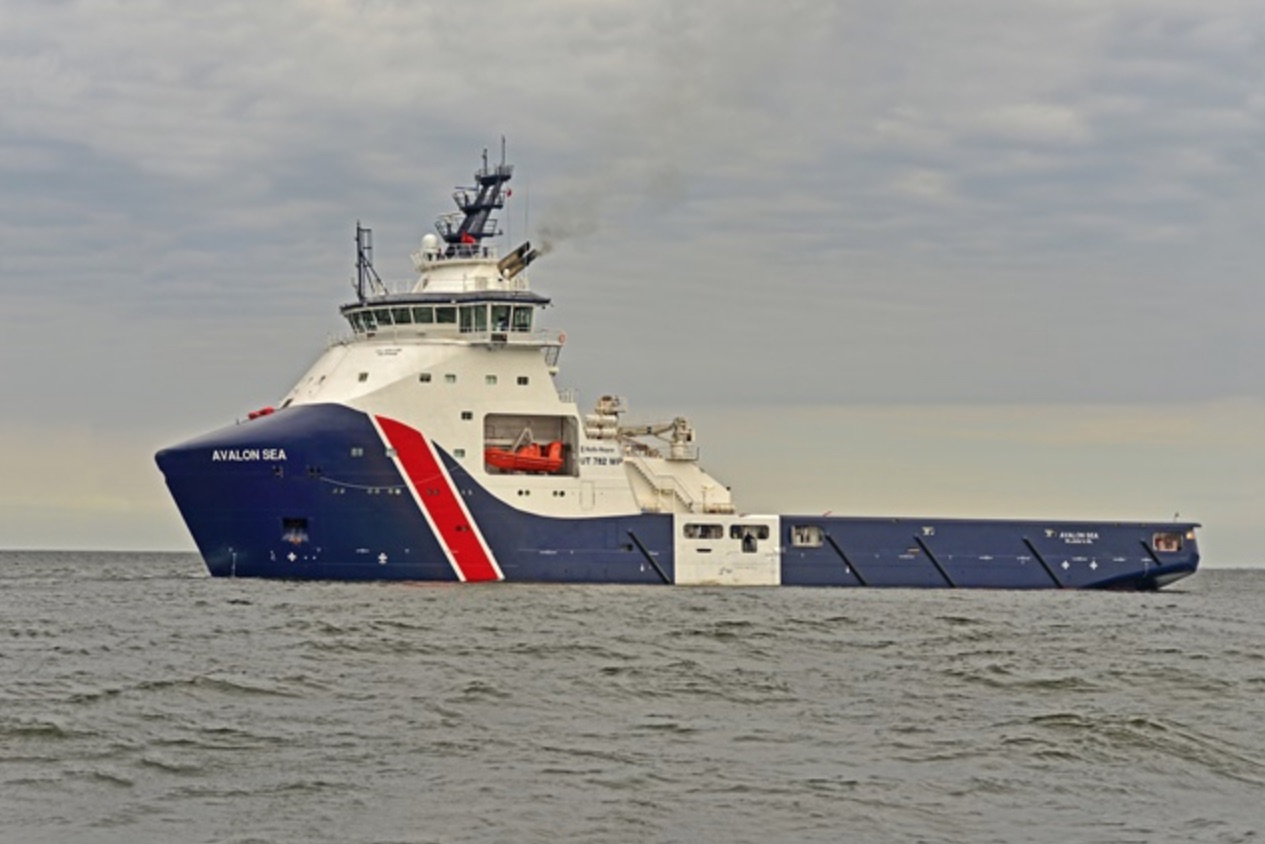 Date of publication: 15.04.2016
Modern, multipurpose AHTS vessel has entered into the last phase of production process. The final sea trials began in Gulf of Gdańsk at the beginning of this week. During the trials there will be checked all the technical parameters of the ship, propulsion system, automation and operation of all equipment and systems. The trials will ended by the tests of bollard pull. Totally more than 100 specialists from Canada, Norway and Poland will participate in the sea trials.

The vessel AVALON SEA destined for serving oil rigs in harsh environment conditions was ordered by Canadian Owner Secunda Canada cooperating with one of our Norwegian Client - Siem Offshore.

Just after completion of the sea trials, vessel will sail on her first voyage to Canada and then will be chartered to the service in one of the largest oil companies of the world – ExxonMobil.

The vessel will serve offshore oil and gas fields Hibernia and Hebron in the region of Labrador and Newfoundland.

The AVALON SEA is destined for satisfying the general demands of the offshore industry, primarily – ice management including monitoring of freezing level and - if necessary correcting course of moving icebergs to protect offshore installations against possible collision. Furthermore vessel will be used to transport a variety of cargo, assists the anchorage of other objects, the function as an emergency tugs, passenger transport and evacuation, oil recovery and fire-fighting protection.

Ice standard of the vessel comply with ice class 1C enabling navigations in ice with thickness of 0,4 m. For this purpose, the hull construction was reinforced and power drive was increased. 

The vessel is equipped with a water monitor, which will break the pack ice around the platform and prevent from formation of solid ice cover.

It is the first vessel built in Polish shipyard, with new – standard / untypical bow's shape and Rolls – Royce "Wave Piercing" hull. This shape of the hull improves seaworthiness of the vessel especially during sailing on the rough sea.

The vessel is equipped with new generation integrated bridge of Rolls – Royce "Unfied Bridge".

AVALON SEA is the first one vessel ordered by Canadian Owner in Polish Shipyard, as well as the first vessel of this type destined for north – American market.

Remontowa Shipbuilding has a great experience in building offshore support vessels. During last 15 years the shipyard has delivered 50 offshore support vessels enjoying an excellent reputation and customer recognition.