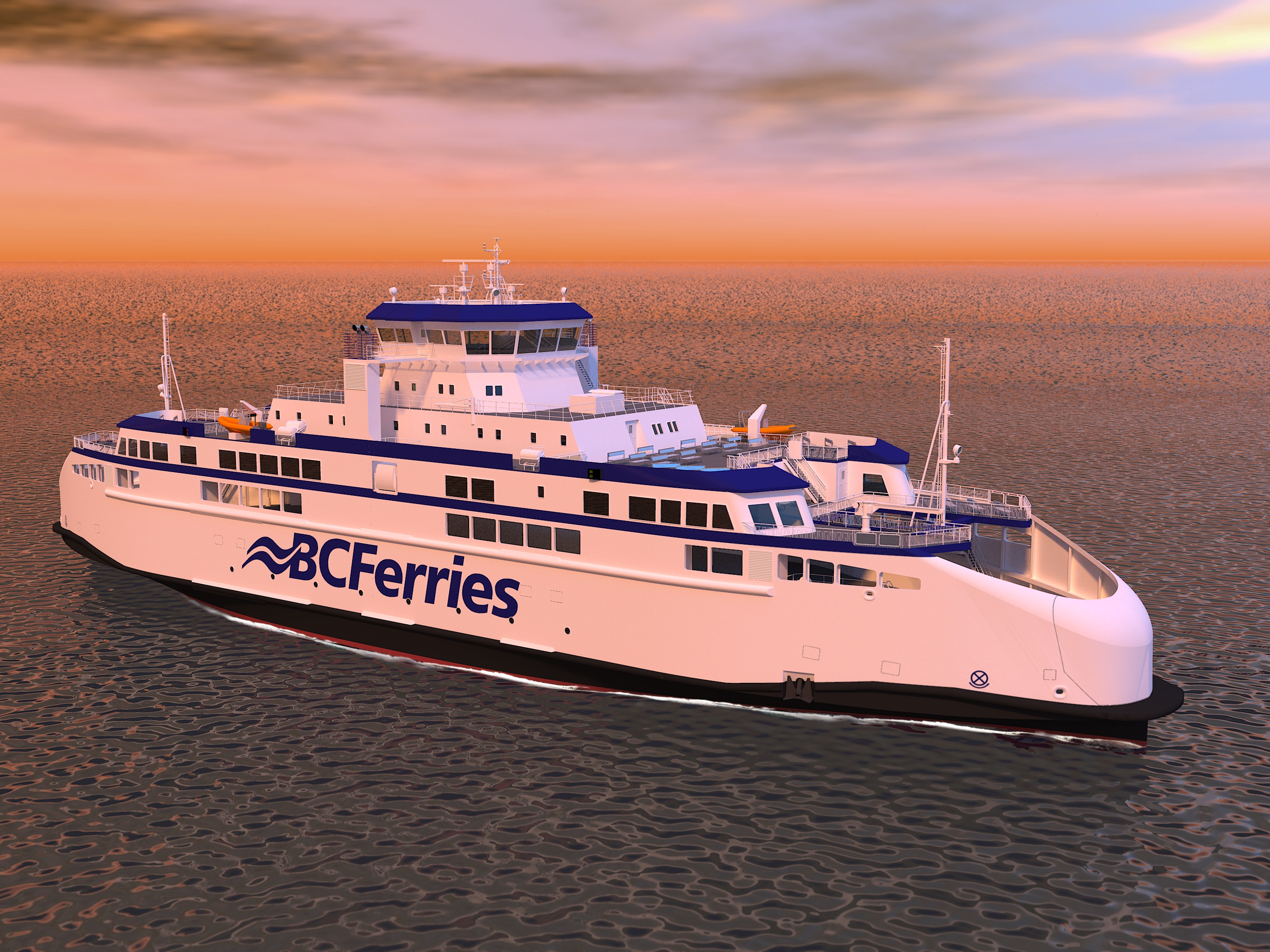 Date of publication: 06.03.2015
On March 5, 2015 Remontowa Shipbuilding SA, member of the Remontowa Holding capital group in Gdansk, Poland laid the keel for the first of the series of three modern car passenger Intermediate Class ferries ordered by BC Ferries – the largest passenger ferry operator in North America and the second largest in the world.

In the lucky coin ceremony, the shipowner was represented by Mike Corrigan, President and

CEO and Mark Wilson, Vice President, Engineering at BC Ferries, among others. The shipyard's representatives were CEO Andrzej Wojtkiewicz with other board members. Following the old shipbuilding tradition, the lucky coin (the Canadian Silver Dollar coin) was welded by Mark Wilson in the bottom section of the hull. Invited guests and members of the press also witnessed this ceremony.

The contract has been obtained as a result of completion of an extensive competitive bidding process. Remontowa Shipbuilding has beaten rivals from Norway, Germany, Canada and Turkey. In its track record the shipyard has built more than 30 vessels of this type, half of which is powered by LNG. Contract includes not only design, construction, outfitting and carrying out of complete trial program but also delivery of the vessels to the home port as well.

First of them will be passed to the Owner mid 2016. Each of the vessels will be capable of taking on board 150 personal cars and 600 passengers. The vessels were designed from scratch by the Remontowa Marine Design company - member of Remontowa Holding. The ferries will comply with rules and regulations of both the classification society i.e. Lloyd's Register, who will supervise the building process, and the government agenda i.e. Transport Canada.

The two first vessels are to sail between Comox and Powel River of Tsawwassens - Southern Gulf Islands route while the third will sail during season on Southern Gulf Island route or will replace other vessels operated by BC ferries during their repair.