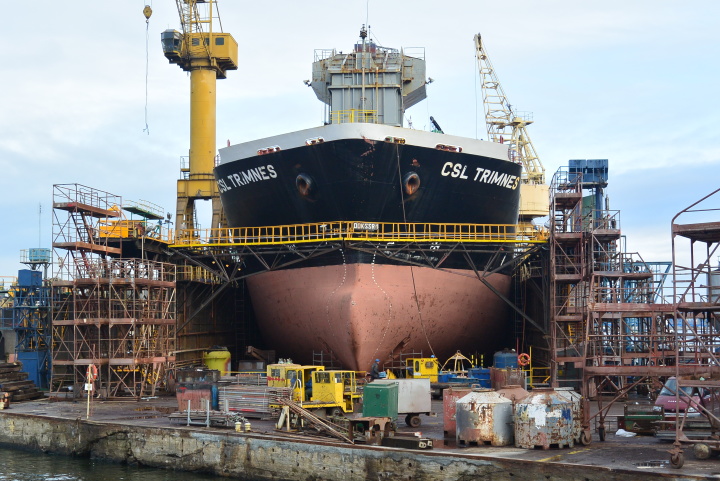 Date of publication: 23.10.2015
MSR Gryfia is renovating self-unloader bulk carrier CSL Trimnes. In floating dock no 1 class repair is performerd on board of the vessel.

Scope of works includes: overhaul on the dock, maintenance of the hull, steel works, pipe, machine and electrical works.

Renovation of the ship is scheduled for 3 weeks. Works are performed under the supervision of DNV. The CSL Eurpoe is a leading provider of marine dry bulk cargo handling and delivery services and the world's largest owner and operator of self-unloading vessels.

Vessel is 150 m long and 24 m wide. CSL Trimnes is equipped with conveyor belt self-unloader.