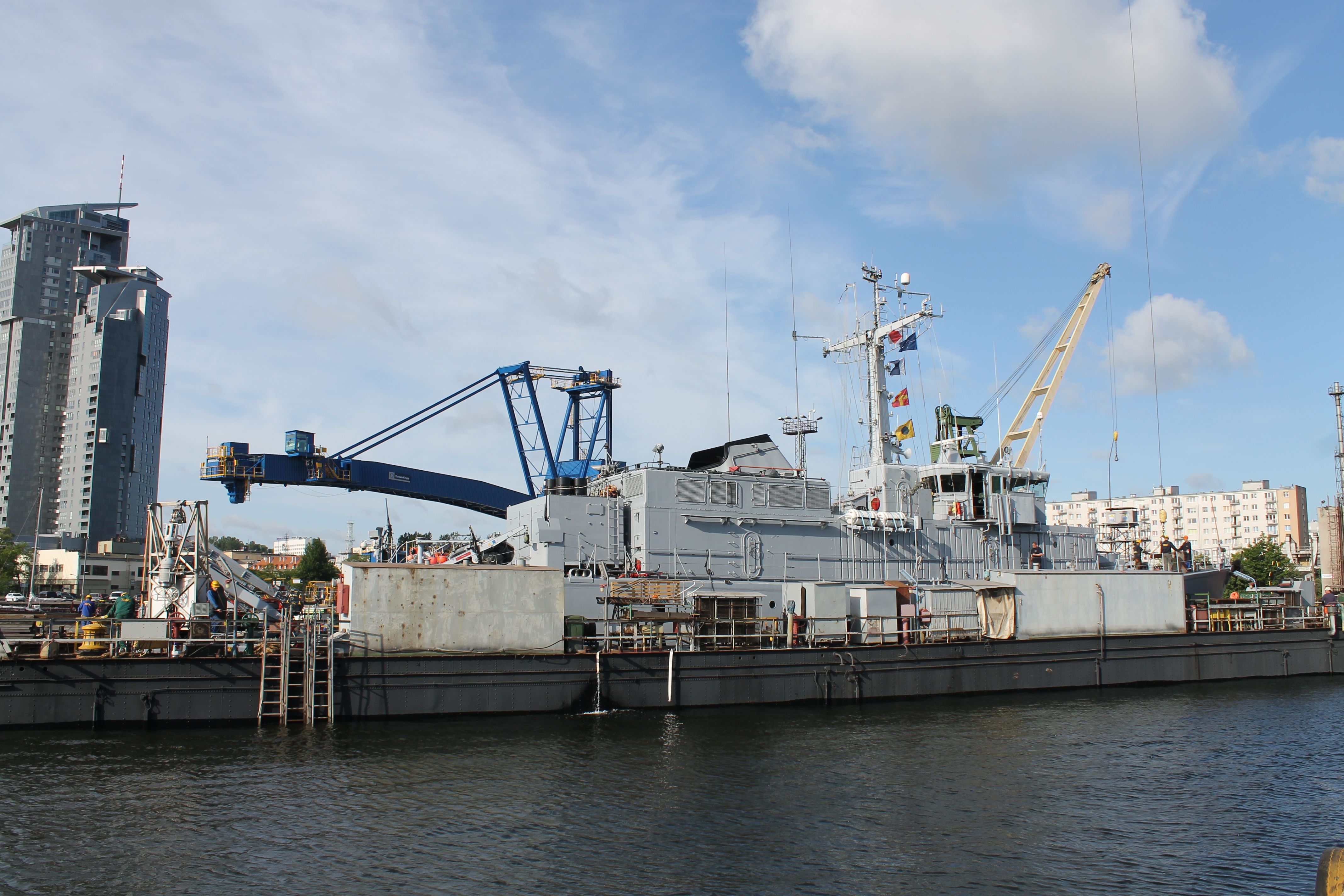 Date of publication: 09.06.2015
French minehunter ERIDAN passes emergency repair in Nauta Shiprepair Yard in Gdynia.

On 8th June vessel was docked in floating dock no 1 at the yard on Waszyngtona Street. For obvious reasons we cannot disclaimed the scope of services. ERIDAN is 51 m long and 8 m wide Tripartite-class minehunter.

In connection with ongoing repair the French Ambassador to Poland Mr. Pierre Buhler visited Nauta Shiprepair Yard. The Ambassador stressed the importance of the strategic partnership between Polish and French companies.

Tripartite-class of minehunters was conceived in the 1970s and built in the 1980s by a joint venture of the navies of France, Belgium and the Netherlands. Minehunters are generally small, shallow-draught naval vessels that actively detects and destroys individual naval mines. Minehunters clear mined areas as a whole, without prior detection of mines.