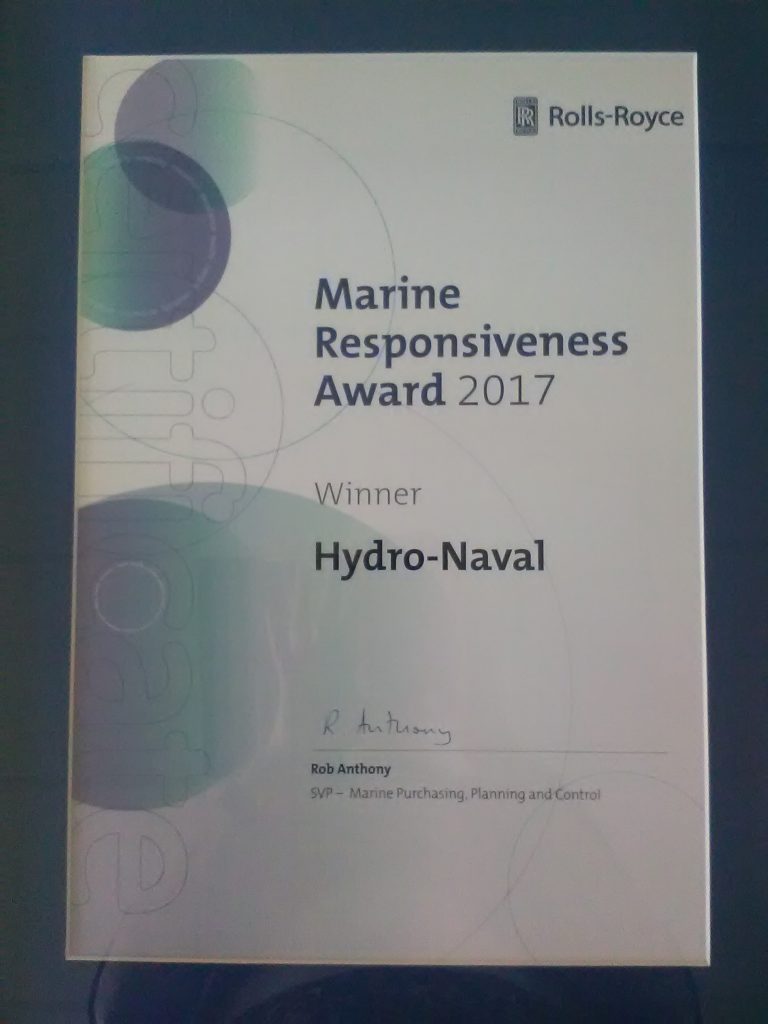 Date of publication: 27.06.2017
Rolls-Royce Marine has recognized its best suppliers for the past year by presenting its 2017 Supplier Awards. The awards are available in five categories to suppliers who provide the highest standards of quality and performance. This year's award in category "Responsiveness" went to HYDRO-NAVAL in recognition of results achieved and flexible and partner-friendly way of building mutual relations.
Based in the Polish town of Słupsk, the company supplies Rolls Royce with deck machinery.
President of the company, Szymon Michał Sobków, received the award from Rob Anthony at a ceremony in Alesund, Norway. Commenting on the award, he said, "We are honored to receive a Supplier Award from Rolls Royce, especially since we have been working with the company for a relatively short period of time. We continually and passionately improve the services and products we offer. We have learned a lot from Rolls-Royce and look forward to the future, thinking about the years of fruitful collaboration. "
Rolls-Royce has been at the forefront of engineering excellence for almost a century. Today a highly respected global engineering company providing customers in the civil aerospace, defence, marine and energy sectors with an outstanding portfolio of products and support services.