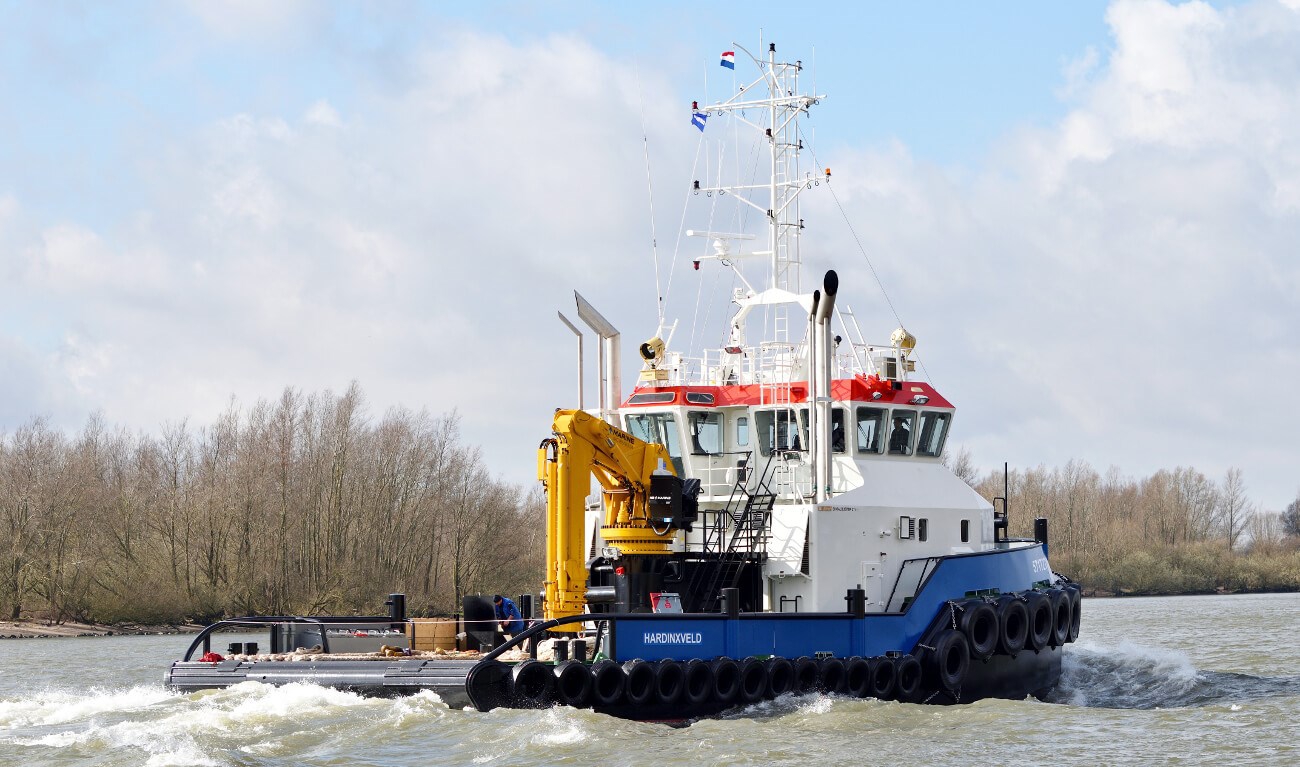 Date of publication: 17.08.2021
Safe Shipyard has already started work on the Shoalbuster 2711 ICE, which is being built together with Damen for Fairplay Towage.
The Shoalbuster 2711 is a proven project from the Damen work boat portfolio. Safe Shipyard has already worked on this type of vessel, but now it is the first time that it will make such a work boat in its entirety.
The Shoalbuster 2711 ICE ordered by the Polish company Fariplay Towage will be adapted to the client's requirements – it is to work in the Baltic and the North Sea, where it will be used, among others, in wind farm operations. It is crucial that it can be used all year round.
– A certain change is that the ice class has been added to the previous Shoalbusters that we have built – says Andrzej Łuczak, technical and commercial director of Safe Shipyard. – The vessel is being built under the supervision of the French classification society Bureau Veritas – he adds.
Work on the Shoalbuster has already started. Necessary documentation is being updated. – Today, August 16, which is according to the plan, we also started sheet metal burning – says Andrzej Łuczak. – We are planning to lay the keel in the thirty-eighth week, which is between 20 and 24 September – he adds.
According to the work schedule, the ship will be launched at the turn of January and February next year, and the handover of the ship to the client is planned for the summer.
Shoalbuster 2711 are small work boats with low draft and high payload. They measure approximately 27 meters. The Safe shipyard previously produced the partially equipped Shoalbuster series tugs. In 2020, the shipyard launched the Shoalbuster 3514, which was named Brutus. The ship was ordered by the Dutch company Herman Senior, an operator of tugs and units working mostly in the offshore sector. A year earlier, in 2019, Safe built the partially equipped Shoalbuster 3209. The tug is 32 meters long and is designed for towing, mooring, pushing, anchor handling and dredging support. All that operations are made possible by two 3,500 hp Caterpillar engines.

Photo: Damen