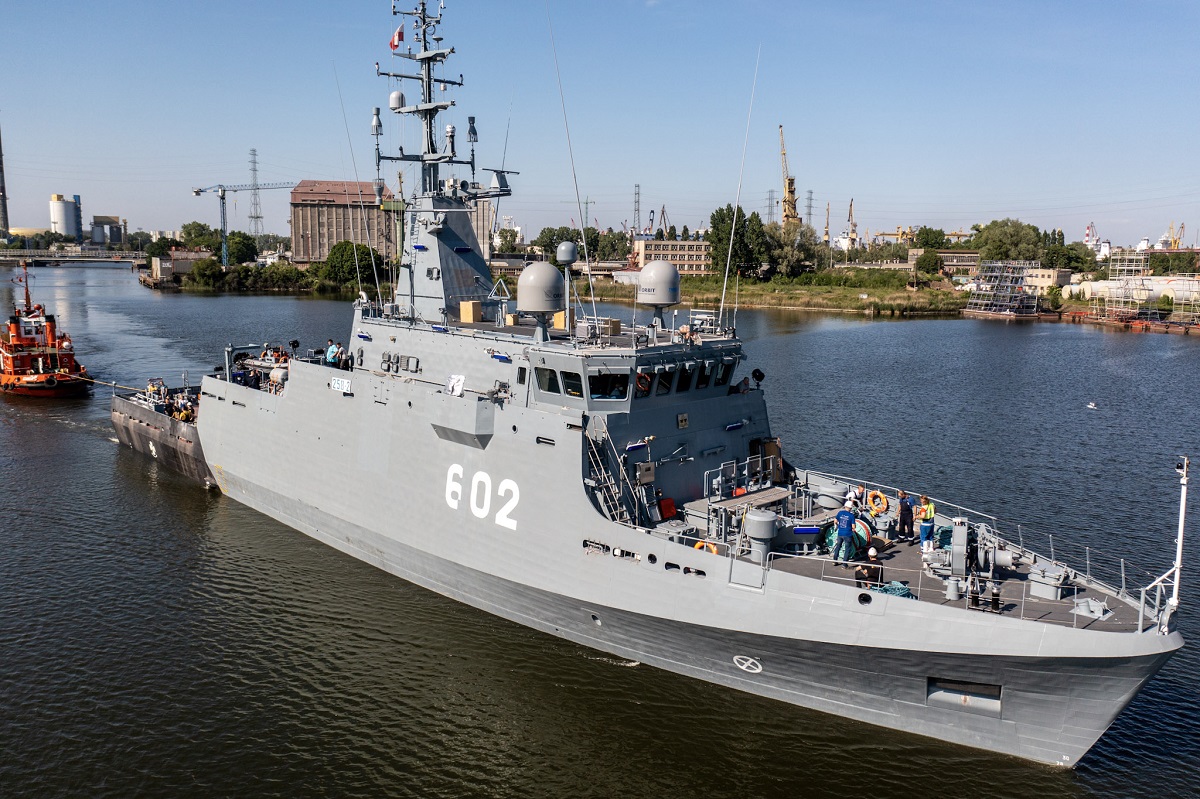 Date of publication: 09.06.2021
The first stage of Sea Acceptance Tests of ORP Albatros – the second in a series of three modern mine countermeasures vessels (MCMV) destined for the Polish Navy – began on Tuesday, 8 bm. The ship, designed to search for and combat sea mines in the Polish economic zone and in tactical groups in the Baltic and North Sea, is being built at the Remontowa Shipbuilding SA shipyard.

– The ship has reached readiness to go to sea and thus the adjustments to equipment and systems are beginning. Prior to this stage, we had received permission from the classification society to go to sea on a regular basis, and in the next stage we are going to pass individual items to be implemented in the sea trials program. The sea trials will be attended by representatives of the Ordering Party, the 4th Regional Military Representation, consortium members, the classification society Polish Register of Shipping and of course a large group of employees of our shipyard – says Bartłomiej Pomierski, the project manager for the construction of the two mine hunters for the Polish Navy.

The first stage of sea trials will last until 16 June and includes tests of the ship's navigation system, propulsion and deck equipment. The second stage will begin on 18 June and will last four days.

The contract that covers the design and construction of two more Project 258 Kormoran II mine hunters along with three logistic support packages between the Armament Inspectorate of Polish MoD and the Consortium led by Remontowa Shipbuilding SA was signed on 27 December 2017 at the Ministry of National Defence in Warsaw.