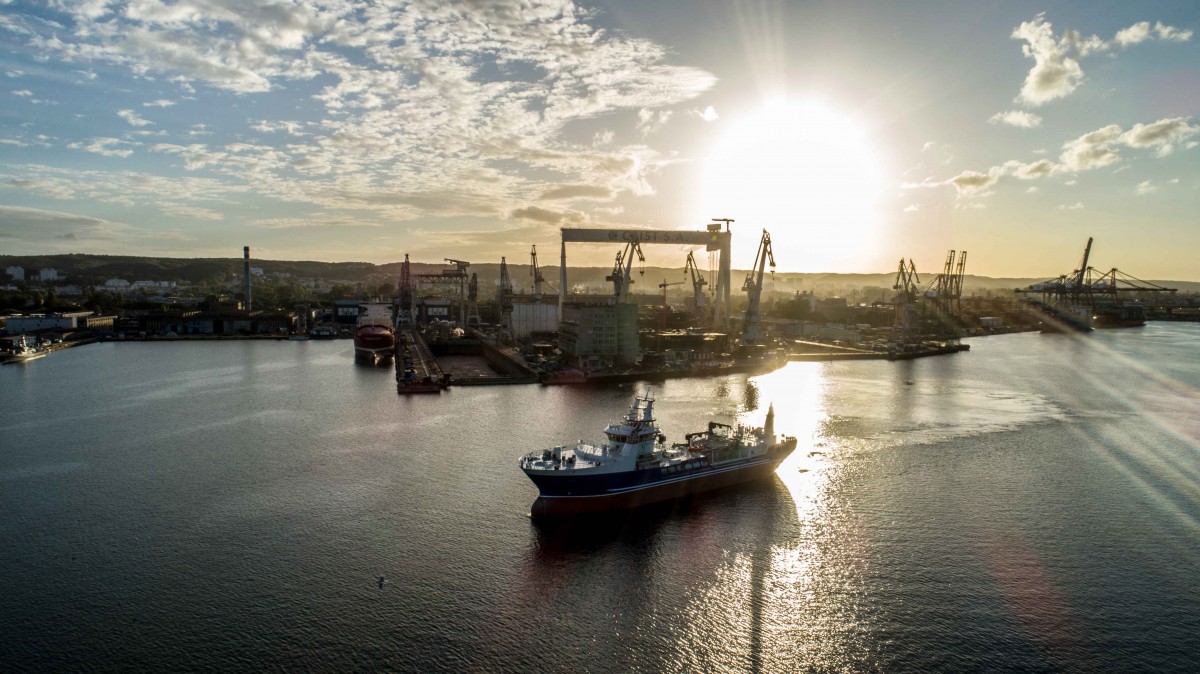 Date of publication: 16.09.2018
Aqua Tromøy is on its way to Norway. On Thuesday this modern ship for transporting fish left CRIST shipyard in Gdynia. Vessel was built for Norwegian company Arctic Shipping AS.

Fully-equipped multipurpose vessel fish carrier is 76,90 meters long, 15 meters wide and 8 meters high. This modern, automated and multipurpose vessel designed by the Norwegian design office Seacon AS has been equipped with diesel and electric drive. It also has two fish holds on the deck with a total capacity of 3,000 m3. The vessel was built under the supervision of the international classification society DNV GL. The contract for its construction was acquired by CRIST in October 2016.

Aqua Tromøy will be used to transport fish from sea farms in the Atlantic and the North Sea to the onshore processing plant. The ship's crew contains 10 people. The ship's operator will be DESS Aquaculture Shipping.

In March last year, the CRIST shipyard won a contract for the second ship of this type. The vessel with the construction number NB SC 75/2 will be called Aqua Kvaløy.
.
CRIST is currently one of the largest Polish shipyards. During its twenty-eight years of activity, it has achieved the position of one of the leading manufacturers of specialized shipbuilding equipment and vessels for the largest global recipients. The shipyard concentrates its development around the construction of specialized ships and structures for the maritime industry.