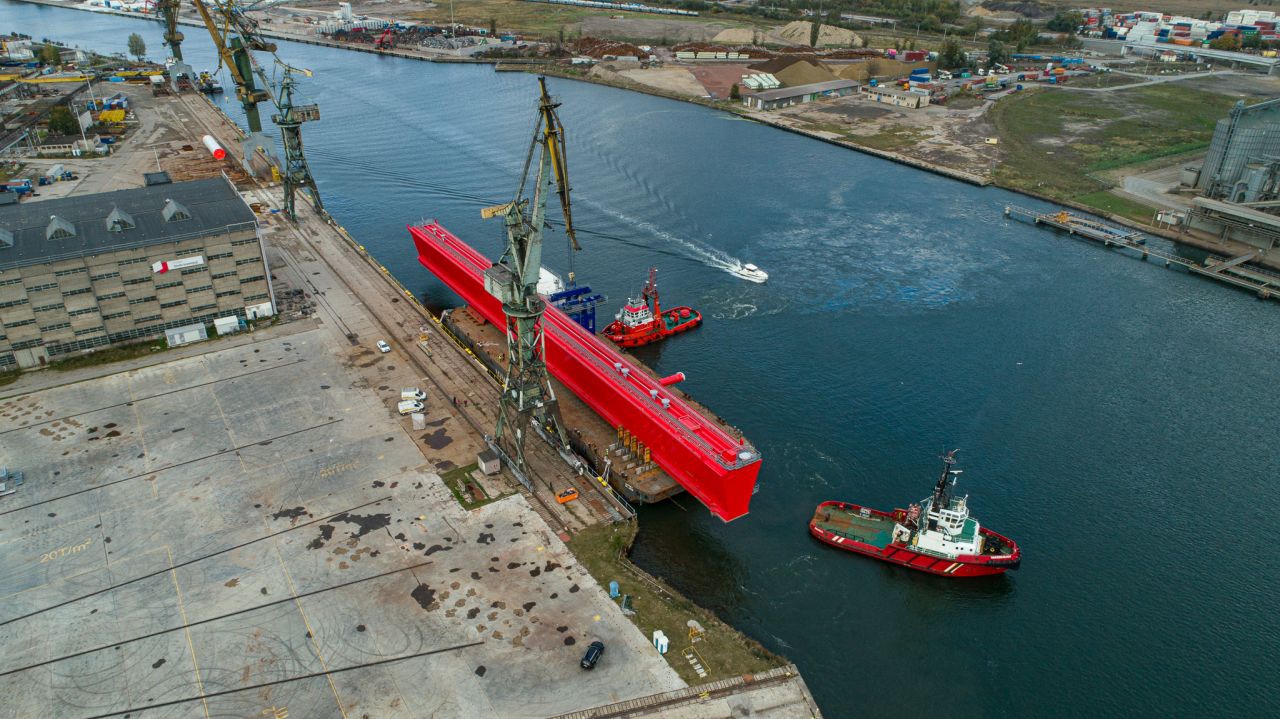 Date of publication: 21.10.2021
In October, at the Kaszubskie Quay in Gdańsk, a huge gantry crane was loaded along with some other elements for the pontoon. The main girder of the beam, the largest part of the crane, is nearly 140 m long.

The crane components have been manufactured and equipped in the Tri-City. The total weight of the cargo on the towed pontoon is 2,200 tons. The crane structure was commissioned by the largest Finnish crane manufacturer, and the target customer is a significant European shipyard.

Contracts for the construction of a crane with a Finnish manufacturer - a world leader in the production of cranes for the shipbuilding industry - were signed independently in 2019 by Baltic Operator and Energomontaż-Północ Gdynia (EPG).

- Baltic Operator and EPG previously realized orders for smaller cranes, and the "Goliath" type crane is one of the largest gantry cranes recently manufactured in the world - says Bartosz Janowski, director of management and project implementation at the Baltic Industrial Group.

- This project shows that, as a company, we are able to cope with very high requirements set by our client. Our client from Finland appreciates both the technical capabilities, competences and the location of Polish companies - he sums up.

Let us add that the contracts were signed before the consolidation within the Baltic Industrial Group. The contract for the production of these structures is in practice the first opportunity of this scale to work together on one project, and thus also a test related to group integration.