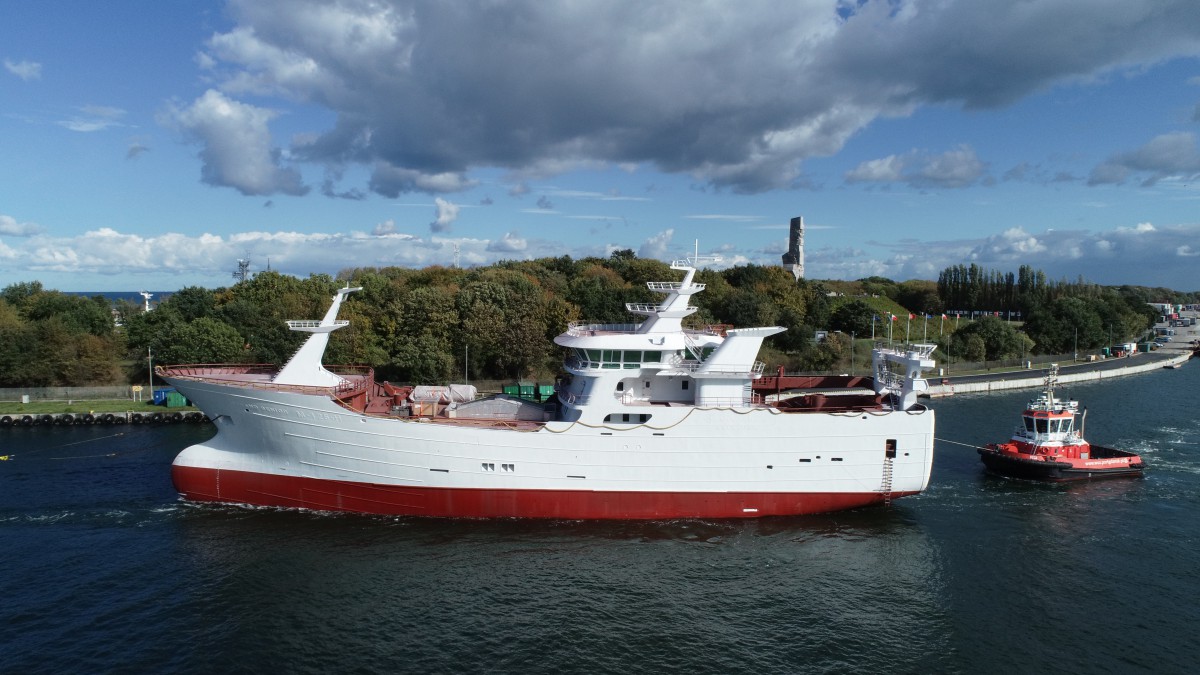 Date of publication: 07.10.2018
Strand Senior on the way to Denmark. A partially equipped trawler left the Remontowa Shipbuilding shipyard on Thursday. The vessel will be used to catch bottom feeders using bottom trawls and pelagic trawlers towed behind the ship.

The partially equipped trawler was constructed in Gdańsk for the Danish customer Karstensens Skibsvaerft A / S. Vessel is being towed him to Skagen by tug Serval.

Strand Senior is 75 m long and 15.50 m wide. It will be equipped with the main engine WARTSILA 8V31 - 4.880 kWe. The vessel is constructed under the supervision of the Classification Society DNV GL.

- + 1A Ice C Fishing Vessel class will allow fishing in waters that overlap seasonally with sea ice or have an all-year ice cover. The shape of the hull characterized by the appropriate ratio of main dimensions, high bow height and transom stern will enable very high sea prowess, guaranteeing good stability and fast navigation in all weather conditions - says Remontowa Shipbuilding shipyard.

The owner of the vessel will be Strand Havfiske A / S from Norway. The trawler is to be delivered in February next year.