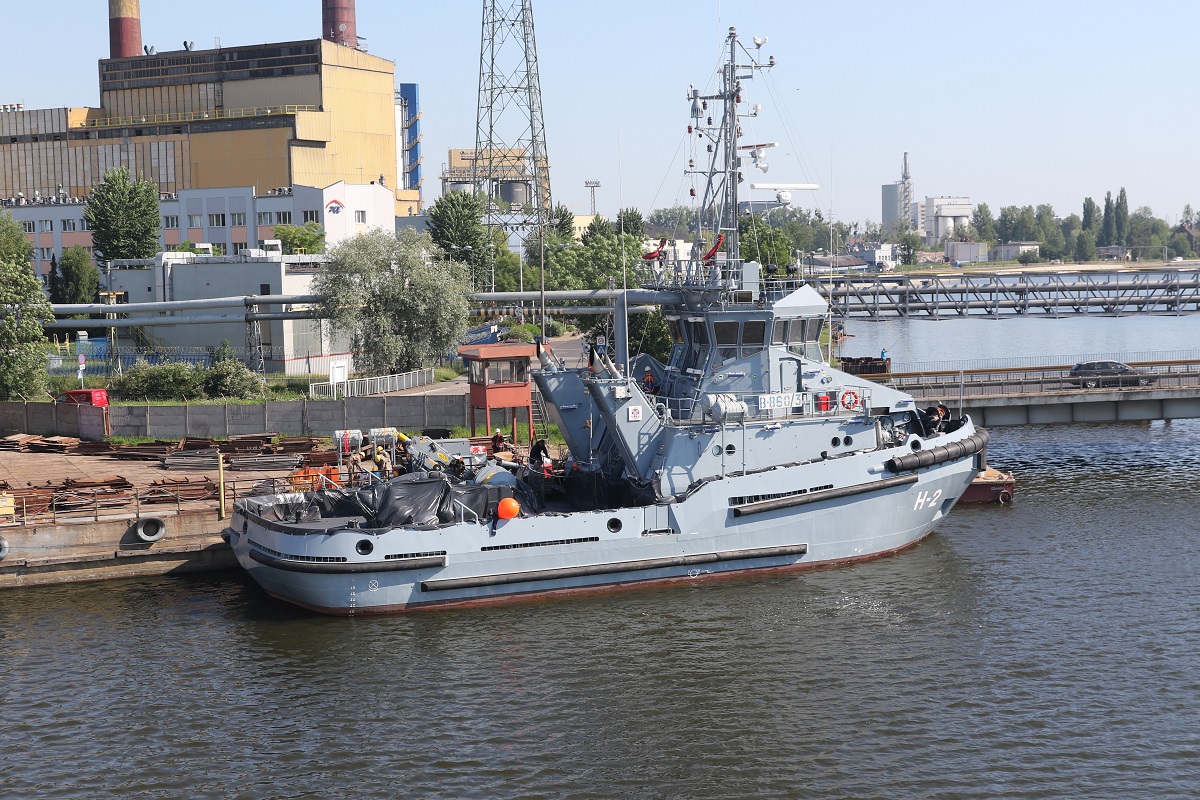 Date of publication: 01.07.2020
The work on the tugboats built in the Remontowa Shipbuilding SA shipyard for the Navy is in full speed. At the beginning of June, the fifth of a series of six vessels – H-3 Leszko – was ceremonially launched in the shipyard, and H-2 Mieszko has successfully passed the sea trials. Now is the time for ship's acceptance and delivery test.
– On tugboat number three, Mieszko, the sea and shipyard tests have been successfully completed, and at the moment the third day of tethering tests is underway – says Joanna Wiśniewska, project manager of the B860/1-6. – From tomorrow, i.e. 2 July to 9 July, we have planned the sea acceptance and delivery tests – she adds.
The acceptance tests are the last stage of the shipyard's work and at the same time the first one aiming at handing over the ship. As a result, under the supervision of the acceptance commission, the correctness of assembly, operation and integration of all ship's systems will be verified, in accordance with the Contracting Authority's requirements.
Remontowa Shipbuidling SA of the Remontowa Holding capital group is building six such vessels. The first two tugboats from the contracted six – Bolko and Gniewko – were delivered to the Ordering Party at the beginning of this year. The fourth one, Semko is at an advanced stage of equipping. Leszko, the fifth tug in the series, is in the equipping phase, has the main engines installed, pipework and electrical works are in progress, while on the sixth unit – Przemko, hull work is finished and will be prepared for launching at the turn of July and August.
B860 tugboats are characterized by contract displacement of 490 tons and capacity to carry 4 tons of cargo. The vessels are designed both to perform logistic support tasks at sea and in ports, as well as for activities related to technical evacuation, support of rescue operations, transport of people and supplies, neutralization of pollution and taking hazardous materials from water.
The ice class of tugboats will allow them to operate in severe ice conditions accompanied by icebreakers. The vessels have the possibility of transporting general cargo on the open deck with a total weight of up to 4.0 t, and for towing works they have been equipped with tow lifts with a pull up to 35 t.