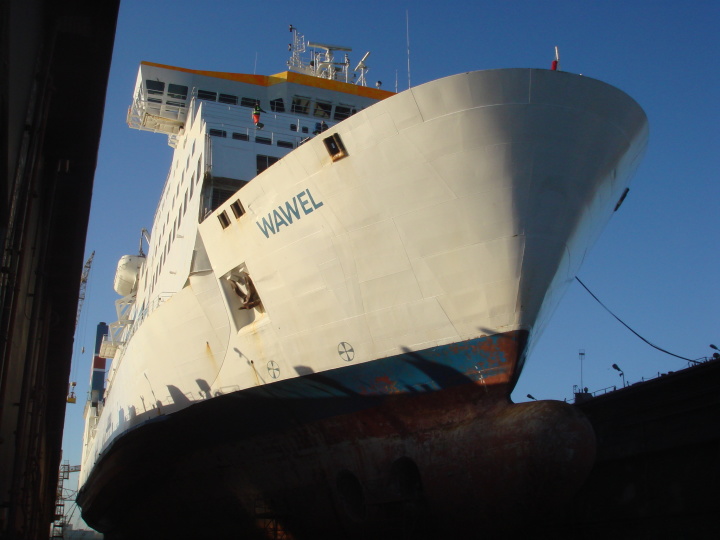 Date of publication: 04.03.2015
In dock no 5 in Szczecin MSR Gryfia takes the repair of MF Wawel, belonging to the Polferries.

MF Wawel entered MSR Gryfia in the recent week of February.Unit undergoes repair associated with the inspection of bottom valves, the maintenance of the hull, the inspection of the steering arrangement, the embankment as well as locksmith\'s and deck works. The refurbishment is scheduled for 7th March.

Wawel is a sea ferry Ro-Pax built in 1980 in Swedish shipyard Kockums Varv AB. The unit has more than 163 m long and 27 m wide. The ferry can take on board 480 passengers and 75 trucks. The ship follows the relevant conventions for passenger ships as well as IMO requirements and all other regulations for a ship of this type.

It is next repair of the ship in the Szczecin shipyard. Previously MSR Gryfia renovated Wawel in April 2014. Then the ferry required the exchange of sealing the screw embankment, the repair of valves and locksmith\'s and deck works.