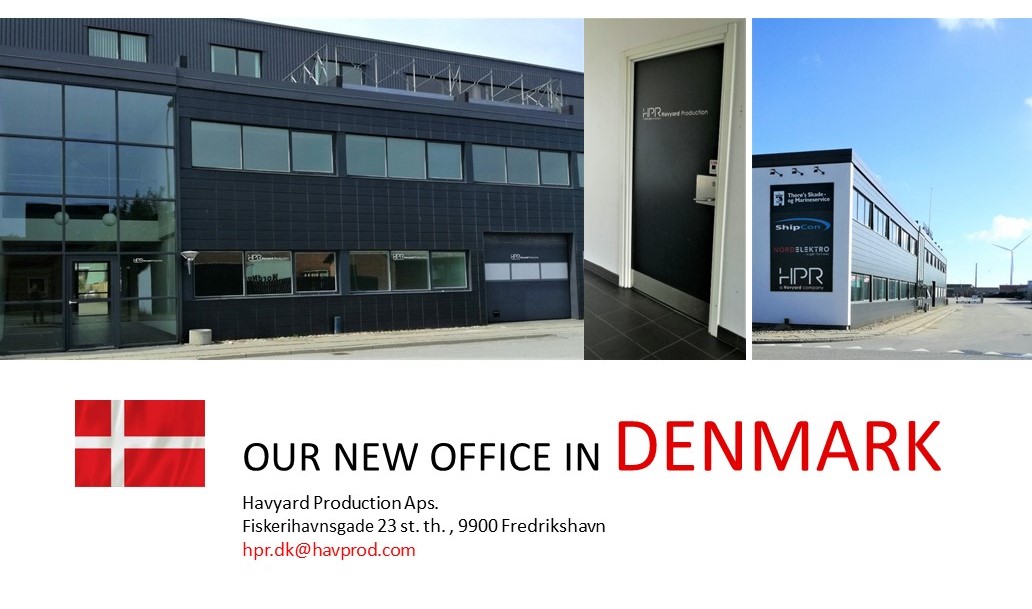 Date of publication: 19.08.2017
With a new office in Frederikshavn, HPR Havyard Production has opened up the opportunity to the Havyard's maritime products and services market in Denmark.

The office is located centrally at the harbor in Frederikshavn.

In addition to selling Havyard's products from Norway and Poland, we offer also the technical solutions design to electrical installations for the maritime and construction industry.

Havyard Production can also offer a Manpower solution in the technical fields.
Address :

Havyard Production ApS.

· Street: Fiskerihavnsgade 23

· Postcode: 9900

· City: Frederikshavn

· Country: Denmark

Contact

· hpr.dk@havprod.com

· Website: http://www.havprod.com