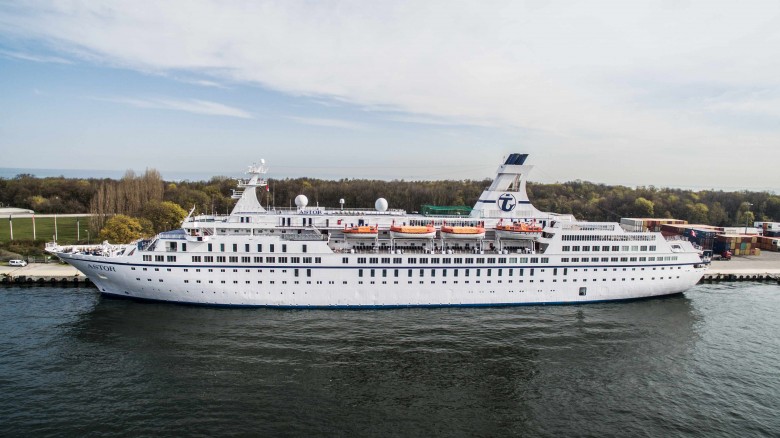 The 2017 cruise season at the Port of Gdansk officially begins
Date of publication: 28.04.2017
Yet another cruise season was inaugurated at the Port of Gdansk on 21 April at the WOC Quay (Duty Free Zone) and on 27 April at the Westerplatte Quay.

Both the National Geographic Orion, which could be admired last week, and the Mv Astor, which moored at the Westerplatte Quay on Thursday, 27 April, are ships which have already visited Gdansk's port in the past.

The National Geographic Orion brought 87 sea tourists on board, and the Mv Astor - 460.

The agent for both was Morska Agencja Gdynia, which has been cooperating with Gdansk for years now and which will be in charge of as many as 17 passenger vessels and, as the PGA SA estimates, about 6,500 tourists at Gdansk's port this season.

Just like in the previous years, those coming to Gdansk had a surprise awaiting them on arrival - a short artistic show with the accompaniment of an orchestra, which marked the beginning of the cruise season at the Port of Gdansk.

The Captain of the Astor ship was also visited by representatives of the PGA SA, who welcomed the crew in person and exchanged insights on the potential of Gdansk's port in terms of passenger ship handling.

Another 65 passenger vessel calls at the port are coming soon, the first one on 7 May.