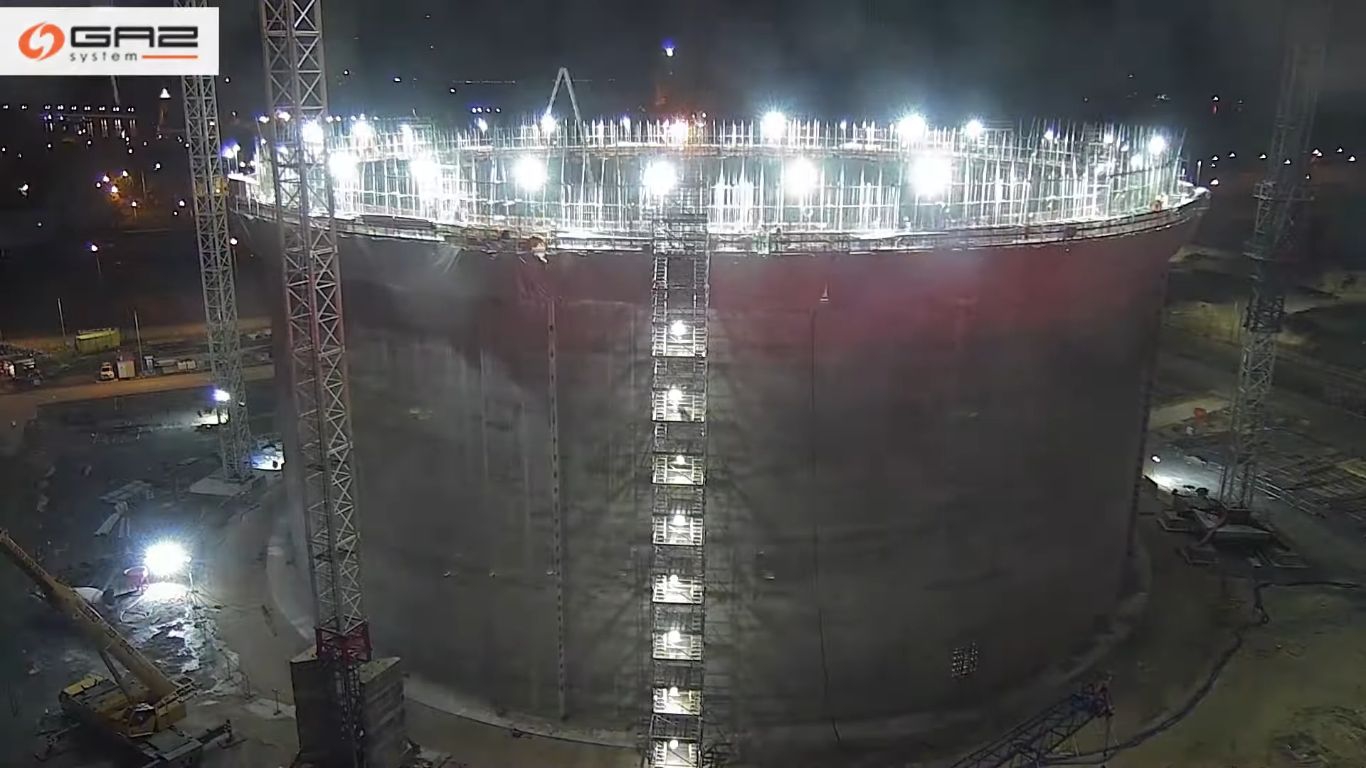 Walls of the new tank of the LNG terminal in Świnoujście are ready [VIDEO]
Date of publication: 08.10.2021
Thanks to uninterrupted operation, the new tank of the expanded LNG terminal in Świnoujście already has over 40-meter long walls.

It took less than three weeks to build a round wall over 40 meters high, which is about 16 floors of residential buildings. 8.5 thousand cubic meters of concrete were used for the construction.

Concreting in the so-called the sliding formwork was carried out continuously, 24 hours a day. Two shifts of workers worked at the construction site. As a result, the wall increased by about 2.5 meters each day.

The new LNG tank is the third structure of this type at the terminal in Świnoujście, but the largest. After completion of the work, it will accommodate 180.000 cubic meters of liquefied gas, which will bring the total LNG storage capacity in the terminal to approximately 500.000 cubic meters of gas.

The new tank is just one of the elements of the terminal expansion. A new quay for ships with a flyover is also being built, and additional SCV regasifiers are also installed. After completion of the investment, the terminal will increase the regasification capacity and will be able to receive and transfer more raw material to the network. The new maritime infrastructure will help to load and unload ships with LNG, but also bunker them with this fuel.