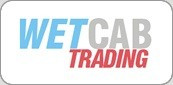 Wetcab Trading sp. z o.o.
Description
Wetcab Trading was established in 2003.

The company acts as an Agent and Distributor of leading European marine equipment manufacturers:

Peters + Bey / Germany: lights for navigation
Geesa / The Netherlands: bathroom accessories
Saajos / Estonia: cabin doors
Telco / Norway: electric heaters
We also export Polish make steel furniture.

Our ambition and aspiration: customer satisfaction. Long term.

We believe in AND practice: right products delivered on time at reasonable prices.

Offer
Peters + Bey: Navigation and signalling lights

Geesa: Soap holders/Glass holders /Clothes hooks /Towel hooks /Toilet papers holders

Saajos: A60 class doors/ A15 / B15 class doors/ B30 class doors/ C - class doors/Doors with electric drive

Telco: Marine heaters IP22 and IP44/ Domestic heaters/ Universal heaters

Wetcab Trading- Steel furniture: Pendelum bed/ Pullman bed steel/ Double deck bed/ Double locker with bench/ Examination divan/ Hospital bed/ Ladder/ Madicine cabinet

CONTACT WITH US