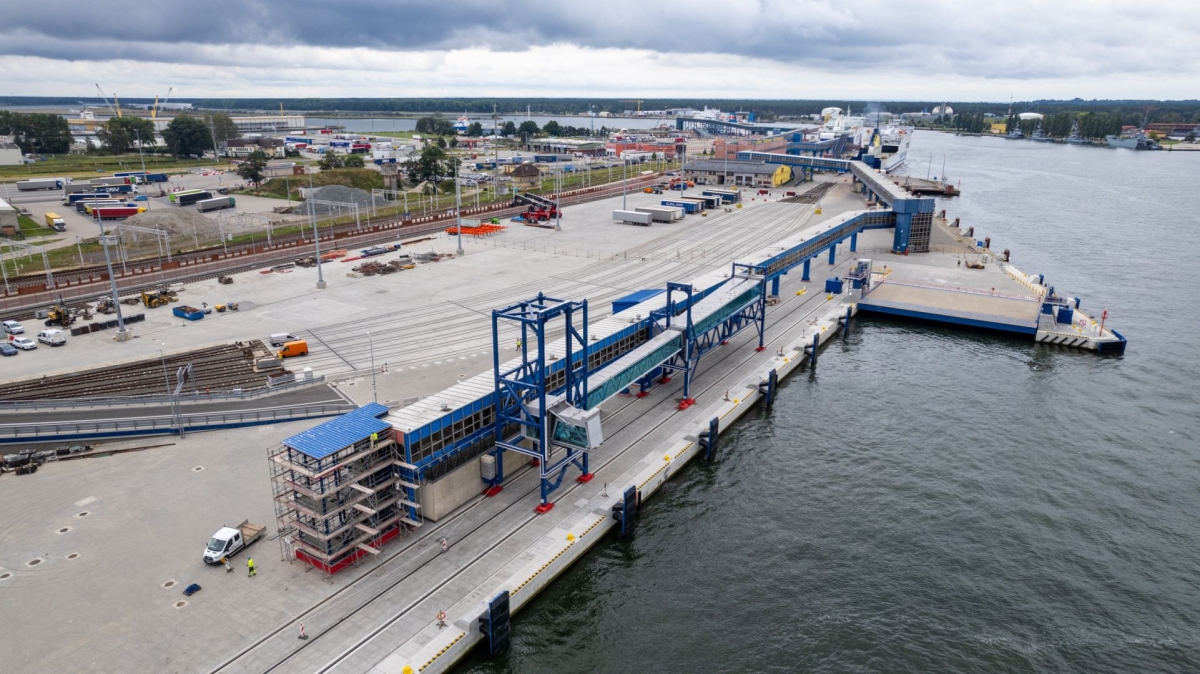 Date of publication: 08.10.2023
At the ferry terminal in Świnoujście, construction works on adapting the terminal infrastructure to support intermodal transport have been completed.

A press conference was held at the ferry terminal in Świnoujście on the occasion of the completion of construction works adapting it to the needs of intermodal transport. It was attended by, among others: representatives of ferry owners, partner ports of Ystad and Trelleborg, and Deputy Minister of Infrastructure Marek Gróbarczyk.

The investment area covered the northern part of the terminal, i.e. ferry stands no. 5 and 6 and their facilities. Both positions were combined into one. As a result, one mooring line was created, 294 meters long, enabling the service of ferries up to 270 meters long. Works related to strengthening the bottom were also carried out.

The loading ramp has been rebuilt to new technical parameters – it is now 35 m wide and has a load capacity of 180 tons. The existing technical infrastructure was rebuilt and the necessary new infrastructure was built on the quay and in the hinterland (rainwater and sanitary sewerage, water network, fire water network and telecommunications network, electricity supply, lighting, etc.).

The existing railway tracks were rebuilt and new ones were built in the back of ferry stands No. 4 and 5. The existing maneuvering and parking areas were rebuilt, and new ones were built with 170 parking spaces for trailers to enable the handling of intermodal loads. A new overpass was also built over the Świnoujście railway station, which will connect the facilities with the terminal area.

As part of the investment, Szczecin and Świnoujście Ports Authority also purchased specialized equipment: container wagons, truck tractors, industrial tablets, radiotelephones and container platforms with accessories.

The investment cost is PLN 185 million. The project is supported by funds from the EU's CEF Connecting Europe Financial Instrument.

The ferry terminal handles 12-13 calls per day. Throughout last year, the number of calls was 3,387. It offers nearly seven kilometers of loading line length. In 2022, it served 1,097,535 people, 515,688 trucks and semi-trailers and 270,969 passenger cars. The total tonnage was 14,463.0 thousand tons.
Most recent