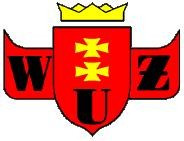 WUŻ Port and Maritime Services Ltd Sp. z o.o.
PORT, OFFSHORE AND DEEP SEA TOWAGE, a full range of tugs to suit your every purpose. 3840 HP down to 800 HP Bollard pulls from 48 tons to 10 tons.
MOORING / UNMOORING SERVICE.
FLOATING CRANES, heavy lifting available on demand up to 100 tons for individual lifts or on a time charter basis.
ICE BREAKING.
STORAGE FACILITIES, all your merchandise and cargo can be stored in complete safety on our security barges with capacities up to 2500 tons.
WORK BOATS, SMALL PASSENGER VESSELS, MOORING BOATS may be hired for single duty or on any time charter basis.
CREWING REQUIREMENTS, complete crewing and dayman services for deck and engine room. All staff fully certificated and experienced for your every need.

CONTACT WITH US