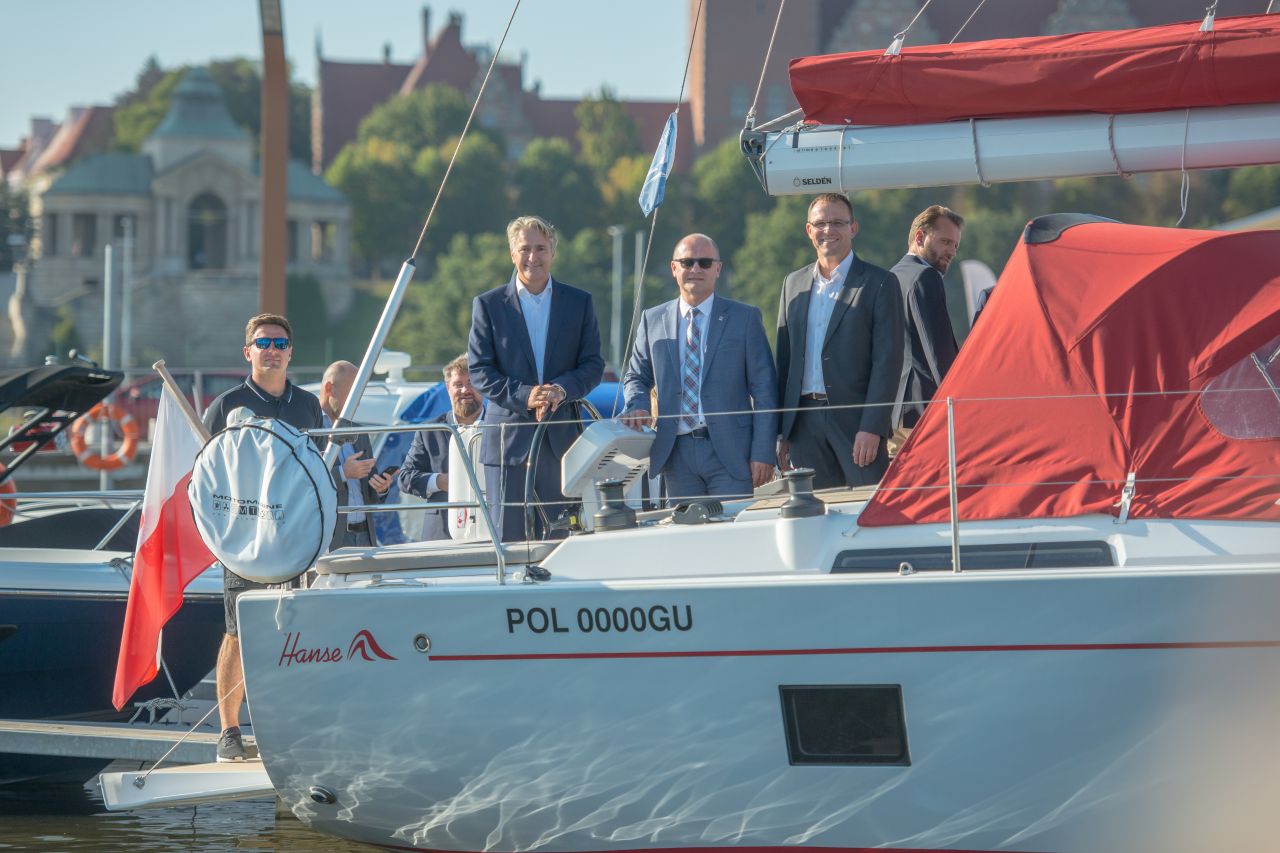 Date of publication: 08.09.2021
The Balticdesign Institute, founded by HanseYachts AG and its subsidiary TTS (Technologie Tworzyw Sztucznych Sp. z. o.o.), was ceremoniously opened in Szczecin, Poland, on September 2nd.

The new development unit in Szczecin complements the development department at the main location of HanseYachts AG in Greifswald and will in future provide additional competences such as yacht design and structural dimensioning. So far the Balticdesign Institute employs seven people, further positions are already advertised.

Dr. Jens Gerhardt, Sales Director of HanseYachts AG, Maciej Twardowski, CEO of TTS, as well as Raoul Bajorat, Head of Development of HanseYachts AG welcomed 40 guests from politics and the water sports industry. Among the guests of honor were the deputy marshal of the voivodeship, Stanisław Wziątek, the mayor of Szczecin, Piotr Krzystek, and the president of the regional sailing association, Marcin Raubo.

After visiting the new offices, the inauguration ceremony took place in the Szczecin marina, where, in addition to culinary delights, there was also the opportunity to take part in excursions on a Hanse 458.