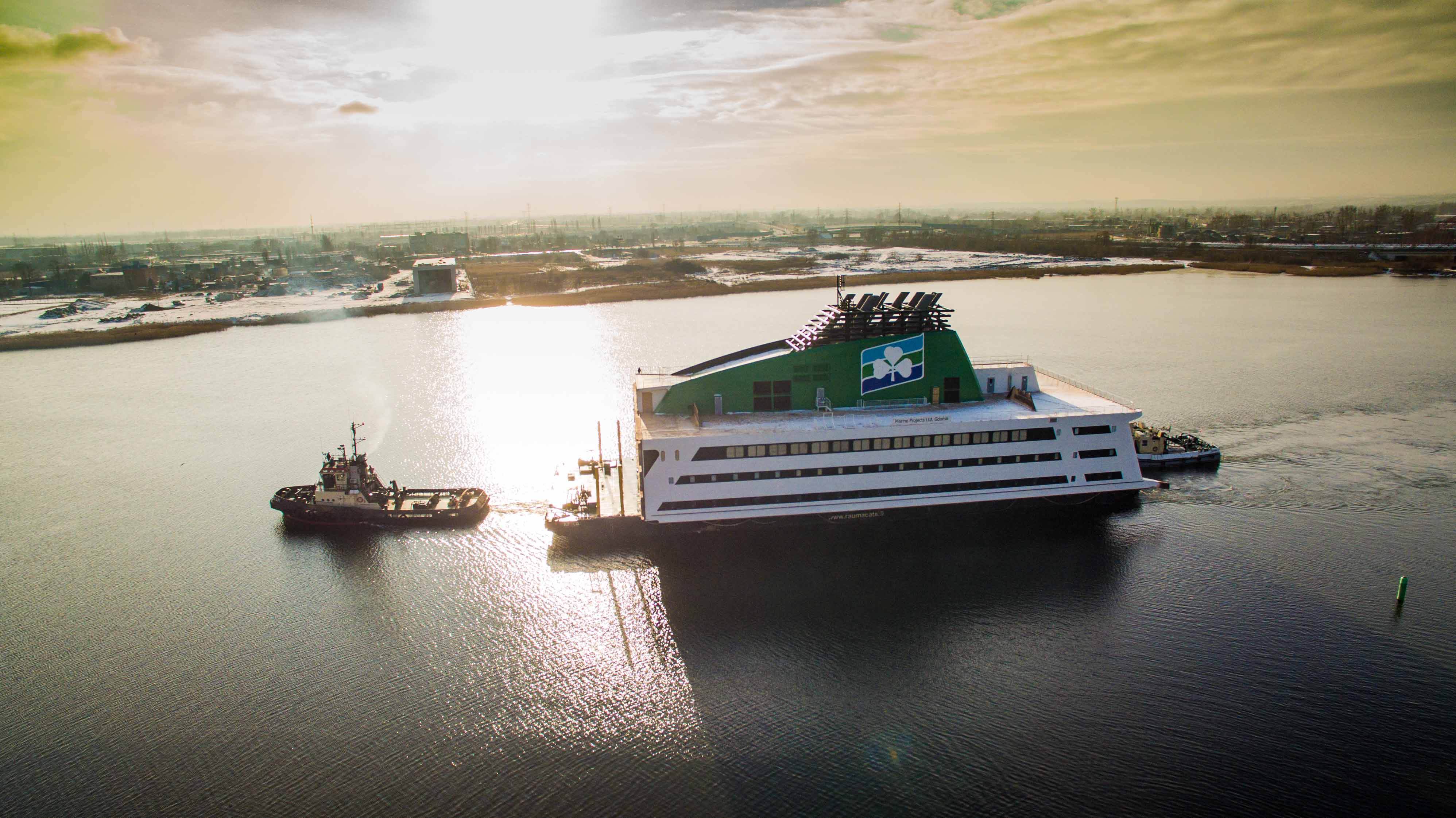 Date of publication: 23.01.2018
Marine Projects Ltd. delivered superstructure for large passenger and car ferry for the well-known shipowner Irish Continental Group (ICG). Contract marks many years of cooperation between Marine Projects Ltd. and Flensburger Schiffbau – Gesellschaft shipyard from Germany.


194.8 m long and 31.6 m wide ferry will be able to accommodate 1,900 passengers in 435 cabins and  carry up to 300 cars.

A four-deck superstructure with a weight of approximately 5,500 tons (together with a decorative chimney) was built by Marine Projects Ltd. in three parts, due to its considerable size (total length of 158m).

Each of the three blocks of the superstructure was loaded on a separate pontoon barge to be towed to Flensburg. After arrival the individual blocks will be, with the help of cranes, put on the ferry hull built in Flensburg.

The superstructure was already partially equipped and completely painted in Marine Projects Ltd., which will enable the ship to be completed within the next few months.

Currently, Marine Projects Ltd. is constructing new superstructures for the Flensburger Schiffbau - Gesellschaft shipyard. The construction of superstructures has been one of the specialties of Marine Projects Ltd. for years.