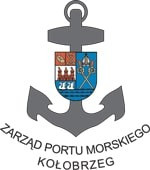 Zarząd Morskiego Portu Kołobrzeg Sp. z o.o.
Description
Port of Kołobrzeg - Port of the future
Kołobrzeg, one of the oldest towns in Poland is situated in the Parsęta River in the central part of the Polish Baltic Coast. It is one of the largest towns in the West Pomerania region with a population of about 46.800. Kołobrzeg is the 6th largest commercial seaport in Poland (after Gdynia, Gdańsk, Szczecin, Świnoujście and Police). It is the home port of Polish Baltic Shipping Co.- one of the busiest ferry operators in the Baltic Area. There are many fishing and fish processing companies operating there as well. The port was been owned by local community since 2000 year.

CONTACT WITH US