ZEVInnovation Project Workshop in Poland in the ASE Technological Group
Date of publication: 04.11.2022
ZEVInnovation Project 3 days Workshop in Poland was held in Gdańsk and Gdynia, from 12 to 14 October 2022. Companies from Poland, Norway and Croatia presented their production and service potential during two workshops.
ASE Group companies were presented during the 1st day of the meeting, 12th October. The companies representatives presented their experience, competences and market potential in creating innovations and new ideas.
The workshop participants were welcomed by Marek Grzybowski, President of the Management Board of BSSC, and Boris Cosić, Managing Director at Center of technology transfer, LLC (CTT), Faculty of Mechanical Engineering and Naval Architecture, University of Zagreb.
Baltic Sea and Space Cluster is a partner of the ZEVInnovation Project for strengthening transnational cooperation, knowledge and technology transfer in development of electric vessels and fostering innovations in SMES.
Among the participants were Boric Cosić and Lovro Frković from CTT, Bojan Bajić and Vedran Didara from IIR, Barbara Salopek and Solene Fereon from VINCO, Erlend Rodal and Per Ingeber from AKP.
On the Polish side, the meeting was attended by: Arkadiusz Marat and Patryk Jeż from ELMECH, Dariusz Jachowicz, Adam Jachowicz and Mateusz Cieślak from ASE Group, Andrzej Rapicki from WAELLER, and Krzysztof Anzelewicz from BSSC.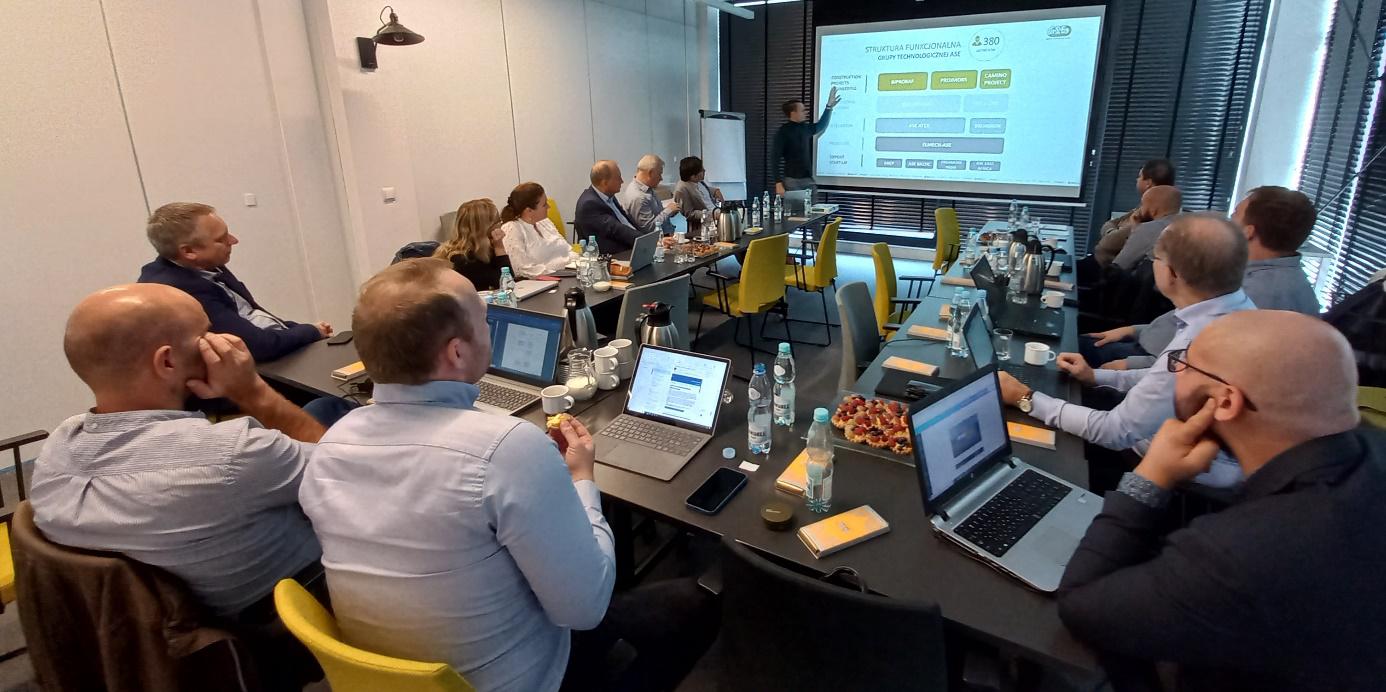 ZEVinnovation project
– ZEVinnovation project will support and prepare stakeholders for the development of complex zero-emission vessels related products via networking, expert exchange, joint development, start-up, scale-up and market uptake programs – informed Boris Cosić. Center of technology transfer, LLC (CTT) is a Leader of the ZEVInnovation Project.
ZEVinnovation is a transnational partnership project funded by the EEA and Norway Grants Fund for Regional Cooperation. The project is supported by multi-disciplinary partners from across the EEA committed to bringing together best enterprises with a significant potential for innovation and development. The ZEVInnovation project goals and activity was presented by Lovro Frković, Communication & Technical Manager, ZEVInnovation Project.
– Strengthening transnational innovation, collaborative development and market uptake of ZEVs, transnational knowledge-sharing, Implementation of pilot programs, establishment of a sustainable and efficient network and tailored expertise and connecting multidisciplinary partners - enumerated the goals of the ZEVinnovation Project Lovro Frković.
In the last slide of the ZevInnovation Project presentation, he presented that as part of the project, companies that apply to ZEVInnovation HUB will receive support from the following services: market analysis, business suport, technology advisory, legal advisory, IP rights and protection, networking and internationalization and funding and investments sources.
ZEVinnovation project partners potential
– ÅKP is a centre for innovation and entrepreneurship and working within the fields of business development and international collaboration. The head office is based in Ålesund, on the west coast of Norway, while its activities spread both national and international – said Per Ingeberg, Project Manager / EU-Advisor.
– Vinco Innovation is Bergen based company specializes in innovation and sustainbility and informed about 3 pillars of the Vinco team competences, including great knowlege of the Norwegian esosystems – informed Barbara Salopek, CEO, Vinco Innovation. – We are a Norway-based company specialized in providing innovation services. We are innovation professionals devoted to help companies achieve their ambitions for growth through innovative solutions. Through the use of exceptional unique expertise in innovation we provide with lasting and tailor-made innovation processes and increased innovation ability – emphasized Barbara Salopek.
– IIR is specialized in consulting companies in the field of research, development and innovation. IIR has experience in providing business development services in early phase of development of ideas with focus on transnational initiatives – presented Bojan Bajić, Partner Project Manager ZEVInnovation Project.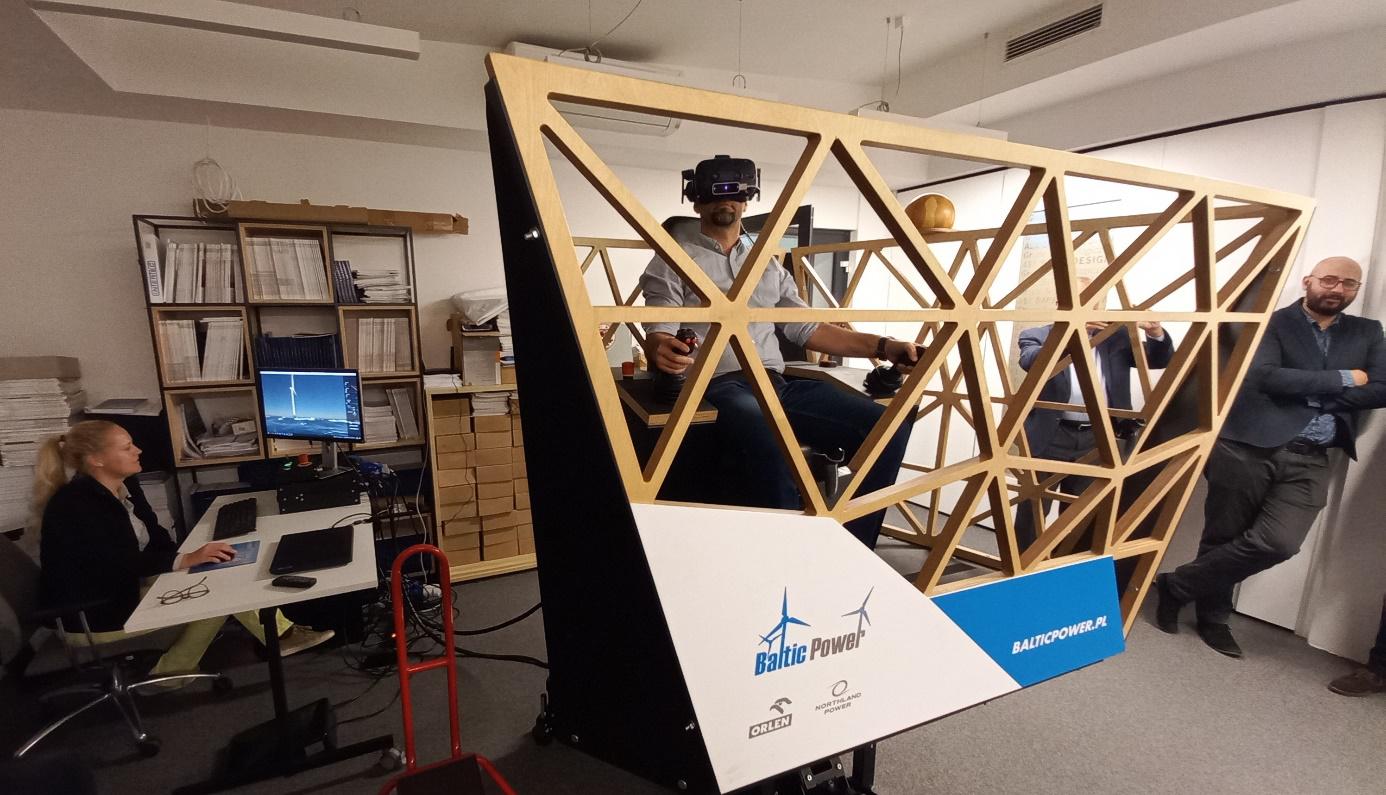 ASE – innovative products, processes and services
– The ASE Technological Group consists of entities covering the investment process and operation of industrial facilities – from the implementation of environmental analyzes and documentation, through design, to the implementation of systems, technologies and equipping plants with devices and components – informed Dariusz Jachowicz, president of the ASE Technological Group. He added: – Up to this point, the company has completed over 20 000 projects in 32 countries on four continents.
Mateusz Cieślik from ASE Technological Group informed about the areas of activity of small companies operating within the ASE Group. The unique experience gained during the implementation of safe technologies in the industry has resulted in the acquisition of exceptional competences of the engineering staff and allows ASE to develop in modern technologies that shape our environment. Green energy, hydrogen, glycol, energy quality, energy storage, renewable energy or LNG are technologies in which ASE companies are becoming the leader on the Polish market.
– ASE has more than 30 years experience in innovation products, processes and services. 11 specialized companies with more then 280 engineers cooperate in the implementation of these activities. In this way, a synergy effect is obtained in the creation of innovative solutions in the field of green energy use, hydrogen application, industrial safety, designing ports and quays for innovative ships, the use of simulators with virtual reality and artificial intelligence – presented Adam Jachowicz.
– Programme and spatial concepts in the field of hydrogen technologies, hydrogen instalations and electrolysers, energy storages and design and construction turnkey installations, electricity optimization, improving the quality of electricity, hybrid energy sources and digital industrial security systems and training in the Security Academy and the Hydrogen Academy – the are key solutions of ASE Group companies – informed Mateusz Cieślik.
Elmech – energy storage and electric power quality
– Elmech was established in Poland in 1987. From the very beginning we have been designing and manufacturing electronics and power electronics for the maritime sector, and later for the industry, the power engineering sector and the military – informed Patryk Jeż, Elmech.
– We have developed many innovative solutions for guaranteed power supply, energy conversion, charging, supervision and management of batteries and for the improvement of power quality. Based on our experience, we are currently implementing systemic solutions aimed at improving power quality and power management at industrial plants to meet the challenges of the 21st century – Patryk Jeż lists the company's main activities in the field of the development of innovative products, services and processes.
Elmech offer a wide range of equipment used for improving electric power quality, both for specific receivers, and for whole sections of the power network. The company core value is innovativeness. Elmech focus on diagnosing the problem and proposing a suitable technical solution and use internationally unique technology and equipment that Elmech ourselves have developed.
After presentations and getting to know the production and service potential of ASE Group companies, the possibility of implementing projects under the ZEVInnovation Project was discussed. It was established that there are prospects for the use of innovative energy storage and solutions related to the use of green hydrogen energy and other innovations created by ASE Group engineers.
The service ship simulator for an offshore wind farm
After the discussion, the workshop participants went to the workplaces of the ASE Group companies. The service ship symulator for an offshore farm simulator was presented by Tomasz Lisiecki, CEO, LKK. Participants could check the use of virtual reality and artifical intelligence to train the captain of a service vessel for offshore wind farms.
– It can be an electric vessel or a ship with a traditional propulsion that takes the service crew to an offshore wind farm in real hydrometeorological conditions – explains Lisiecki.
The simulated steering of the ship was practiced by Solene Feron from Norway and Vedran Didara from Croatia.
Energy Storage
The operation and use of the energy storage was explained by Arkadiusz Marat, CEO of Elmech. The energy storage presented is within the area of the ASE Group operations. It stores the energy obtained from solar panels.
So we have many questions, including the most important: How does energy storage work?
– The energy storage process involves transformation and containment of electric energy from a specific source, now from the solar panels, into another form of energy which can then be transformed back into electric energy. Furthermore, the energy storage facilities are a key element in the improvement of both the stability of power supply and the quality parameters of the provided Energy – Arkadiusz Marat.
What are the advantages of energy storage? – we are asking.
– Provision of power supply during halted production, satisfying increased demand, stabilisation of voltage and other parameters of electric Energy, increased effectiveness of the management over the produced or purchased electric energy, minimisation of energy costs, instant energy source, an adjustment function during peak load, energy network balancing, energy stability, independence from selling/purchasing energy within the partial recovery system – these are the main advantages of energy storage, says Marat. Then Mateusz Cieślak showed the production part of Automatic System Engineering.
The workshop were conducted by Marek Grzybowski, President of the Managemnt of the Baltic Sea and Space Cluster. CTT and IRR from Croatia and Vinco and ÅKP from GCE Blue Maritime Cluster Norway participated in the meeting. Elmech, Biproraf, Projmors and CNK/LKK and ASE Group representatives, members of the Baltic Sea and Space Cluster, participated in the meeting.
Most recent