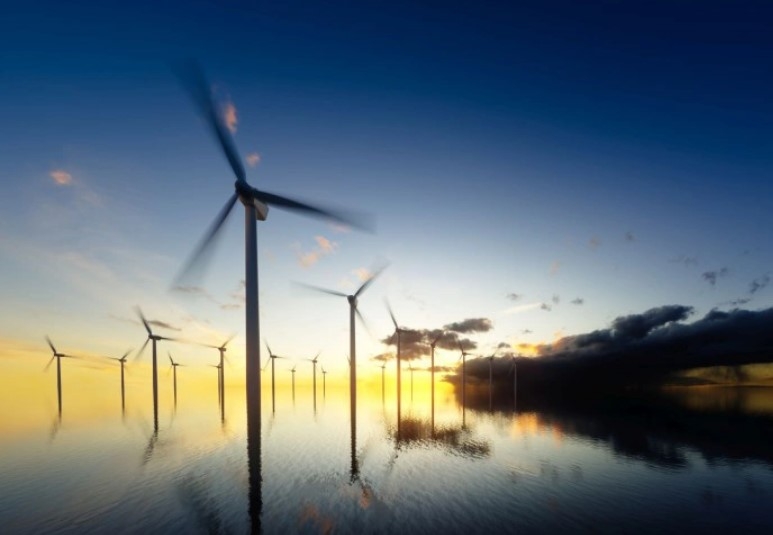 Date of publication: 11.09.2023
DNV has won a contract to certify the Bałtyk II and Bałtyk III offshore wind farms in the Baltic Sea, which are being built by a joint venture between Equinor and Polenergia S.A.. Their planned capacity is to total 1440 MW, which is expected to be enough to supply electricity to two million Polish households.

The Norwegian certifier's scope of work is to include the provision of certificates for wind farms related to design, production/assembly/launch and operation in accordance with relevant laws, regulations and codes. Wind turbine generators (WTGs), offshore substation platforms, and submarine transmission cables are included as assets defined for certification.

- DNV is extremely pleased to have been awarded this contract and to have contributed to the drive to increase the use of renewable energy in the country. This move by Poland to increase its offshore wind capacity confirms DNV's Energy Transition Forecast 2022 report, which states that offshore wind's share of total wind power generation will continue to grow, increasing globally from 8% in 2020 to 34% in 2050. Throughout the forecast period, Europe will maintain its leading position in terms of the portion of electricity demand covered by offshore wind, both stationary and floating, noted Kim Sandgaard-Mørk, executive vice president of renewable energy certification at DNV.
- Building on DNV's extensive experience in certifying renewable energy projects, we are very pleased to extend our certification expertise to Poland following the announcement earlier this year that DNV has been authorized by the Polish Ministry of Infrastructure to certify offshore wind farms and install power output facilities. DNV's Baltic II and Baltic III certification further reinforces its commitment to meeting the highest industry standards for safety, reliability and sustainability. I am personally looking forward to further work on this project and the successful outcome," said Krystian Slodzinka, project bid manager and coordinator of the Polish Ministry for Energy Systems at DNV.
The development of offshore wind farms in the Baltic is a key step toward Poland's transition to a greener and more sustainable energy future. These projects will not only help reduce CO2 emissions, but have the potential to create new jobs and drive economic growth in the region, as exemplified by the construction of infrastructure that creates the facilities for the construction and then maintenance of future offshore wind farms. This is to be exemplified by the installation terminal in Swinoujscie and the maintenance base in Ustka. The entire investment is also expected to increase the importance of the sea and the maritime economy for the country. The electricity generated will be exported to the Polish transmission grid, which is operated by Polskie Sieci Elektroenergetyczne S.A.. To ensure efficient operation, each wind farm will have its own offshore substation.
Photo: Depositphotos
Most recent