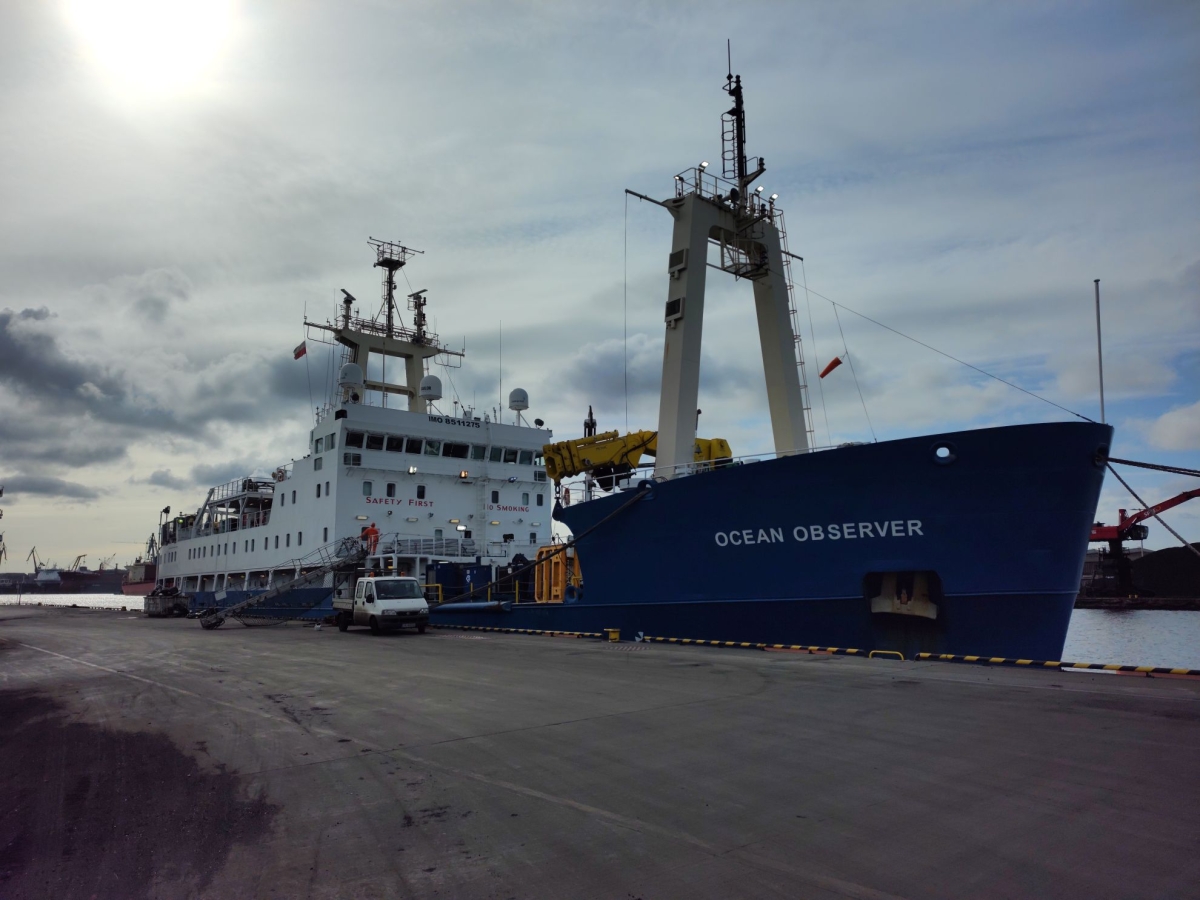 Date of publication: 19.04.2023
Ocean Winds, an international offshore wind energy company, is starting the next stage of works related to the construction of the BC-Wind offshore wind farm in Poland. Geophysical and geotechnical surveys of the Baltic Sea bottom will start in early April, and their completion is planned for the third quarter of this year. The research will be carried out by the British company Gardline Limited.

The purpose of the research is to obtain information necessary to develop a detailed plan for the foundation of the wind turbines and the offshore substation, the design of interconnection and export cables, as well as the required protection of their burying and their connection with onshore transmission infrastructure.

– The results of geophysical and geotechnical surveys of the seabed will allow for the development of an optimal design in terms of the schedule of further works and economics. After receiving location permits, grid connection conditions, obtaining the right to a contract for difference, or obtaining an environmental decision, this will be the next stage that brings us closer to obtaining a permit to build the BC-Wind offshore wind farm – said Kacper Kostrzewa, Director of the BC-Wind project.

The planned research is a complex process involving many specialists and technologically advanced equipment. Geophysical surveys include depth measurements of the seabed strip at depths of up to 60 m, sonar techniques for mapping surface hazards, and various seismic systems for studying sub-seabed structures. Next, it is planned to take samples from the shallow seabed along the route of the export cable. In the second quarter, deep geotechnical surveys will be carried out with the participation of many drilling vessels operating on the OWF area, performing wells and in-situ CPT tests. This extensive research program will be carried out approximately 23 km from the coastline north of the municipalities of Krokowa and Choczewo and a 24 km corridor for the export cable.

The BC-Wind offshore farm is on schedule. Having obtained location permits, signed a grid connection agreement, received the right to cover the negative balance and environmental decision, and selected Władysławowo as a marine service base, Ocean Winds is now focusing on further technical elements of the project, and on developing the local supply chain of direct and indirect contractors individual elements of the project.

The company plans to start commercial operations of BC-Wind in 2027.
Most recent