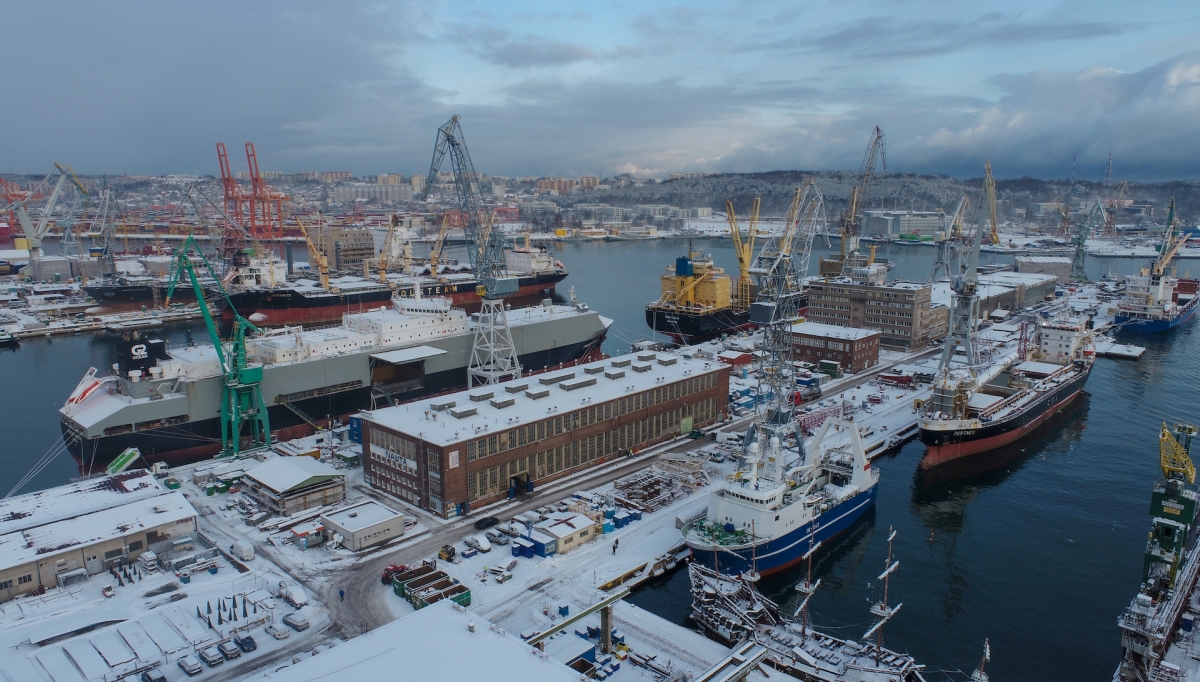 Date of publication: 09.01.2022
During the holiday season, it was difficult to find a place at the quays and at the docks of Nauta S.A. In addition to standard renovation works, class renewal inspections and maintenance and painting works, ballast water treatment systems were installed on many vessels.
Intensive work was carried out, among others, on the following units:
- m/v Red Cedar general cargo, registered on the Marshall Islands, undergoing fourth class overhaul;
- general cargo m/v BBC Scandinavia - third class overhaul combined with assembly of a ballast water treatment system;
- container ship m/v Hannah Schulte - dock and maintenance repair, class renewal, installation of a ballast water treatment system;
- self-unloading bulk carrier M/V Impala ex Tertnes - prefabrication, assembly of columns for conveyor belt conveyors, assembly of new conveyor belt conveyors, renovation works in the engine room, maintenance and painting of the hull;
- bulk carrier m/v Solina - class renovation combined with assembly of a ballast water treatment system;
- fishing trawler Captain Gieraszczenko of the Russian flag - survey for class renewal;
- m / v Jaeger Arrow - general cargo equipped with a self-loading/unloading system through side doors - overhead cranes, serving the Europe-Canada connection.
2021 - the year of the 95th anniversary and positive changes
In 2021, Stocznia Remontowa Nauta S.A. as the oldest civilian ship repair yard in Poland, celebrated its 95th anniversary. It is worth noting that on this occasion, in October, it was awarded with a Lighthouse of the GospodarkaMorska.pl portal award.
Thanks to the successful restructuring in 2020/2021, the company continues its operations without interruption and positively assesses further development prospects in the coming year.
Most recent