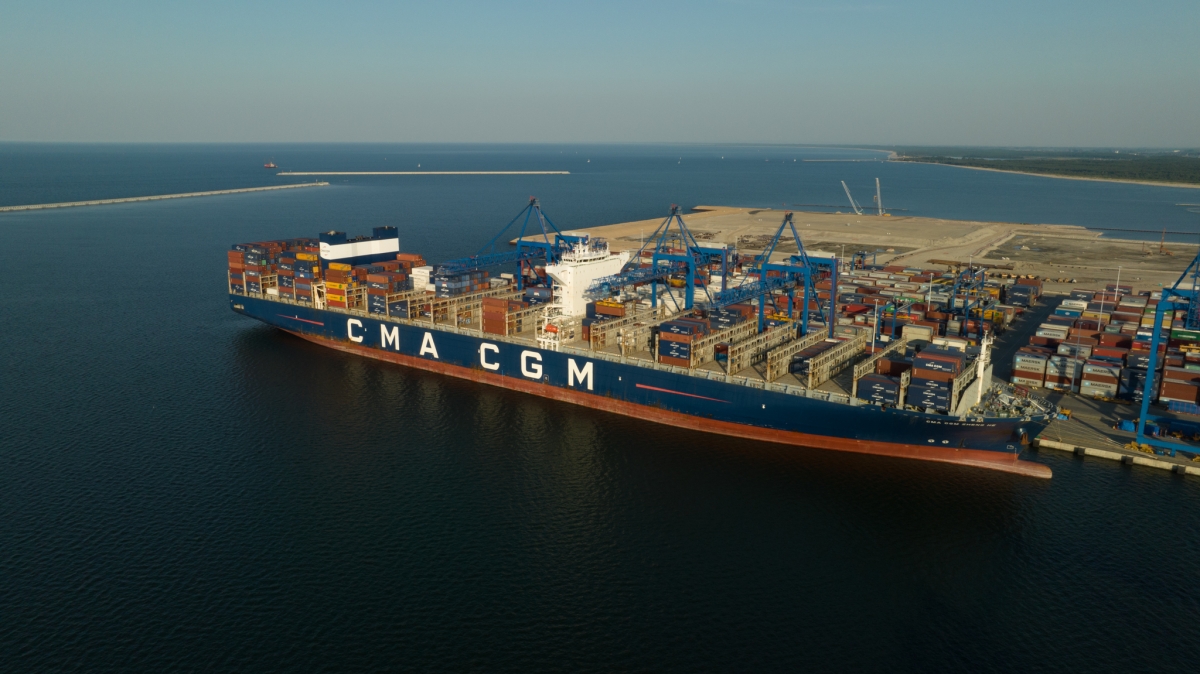 Date of publication: 18.08.2023
With the arrival at the Baltic Hub of the nearly 400-meter CMA CGM Zheng He container ship, cruises began as part of the new ocean service connecting Gdańsk with South Korean Busan.

The 400-meter container ship CMA CGM Zheng He, registered in Malta, appeared at the T1 berth in the Baltic Hub on Monday, August 14 in the afternoon. A ship with a tonnage close to 180,000. ton came to Gdańsk for the first time. The vessel thus inaugurated the new FAL1 service, which connects the largest container terminal in the Baltic Sea with the largest container port in South Korea and the 6th largest in the world – Busan.
Ultimately, ships under the FAL1 service will call at Gdańsk every week, but we have to wait a while for that. Although CMA CGM Zheng He will inaugurate the operation of this connection, the next vessel will not appear in the Baltic Hub until September, when CMA CGM Concorde will call at the quay – an LNG-powered colossus 400 meters long and 61 meters wide, i.e. as much as 7 meters wider than Zheng He. Weekly visits of CMA CGM ships are scheduled from October.

CMA CGM Zheng He boasts a capacity of 17,859 TEU. It was built in 2015 as one of the largest container ships at that time.
Most recent