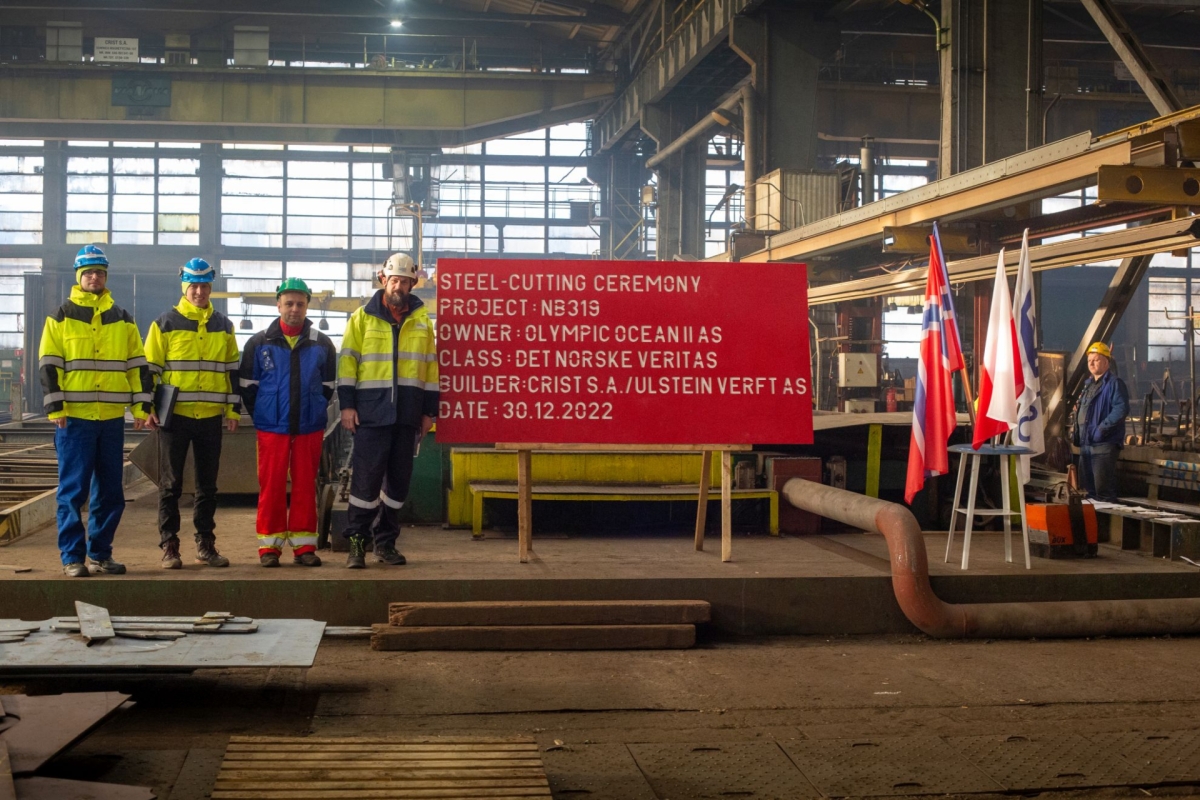 Date of publication: 30.12.2022
Precisely at 10:00 in Crist Shipyard started sheet metal cutting for the second monohull project commissioned by Ulstein Verft. The ship will have a working number NB319. It'a a twin vessel to the one which construction was started in Crist in November.
The unit under construction will be able to meet the demands of the offshore wind industry, such as transport of staff, general cargo, oil, water in tanks, spare parts and other cargo under and on open decks. The ship will have 91 cabins and accomodate up to 126 persons. It will be electrically driven and supported by battery. Hybrid battery drive and methanol fuel will enable zero emission. The cargo system will ensure security and enable effective unloading. The shape of the hull will make for perfect performance of oil and energy consumption, maneuverability, speed, stability and payload. Based on Ulstein Twin X-Stern technology, the project includes sharper edges of the hull. It also eliminates the transom plate, increases functionality by having a positive effect on vessel attitude, wave response, comfort and safety in severe conditions by reducing wave impact forces, deck moisture and spray. The ship will be optimised for efficient and effective technicians' work and moving the cargo onboard in order to minimise manual handling of the cargo, tools and spare parts.
The vessel will be 89,6 m long and 19,2 m wide.
The client who placed the order is a Norwegian company Olympic Ocean II AS.


Most recent