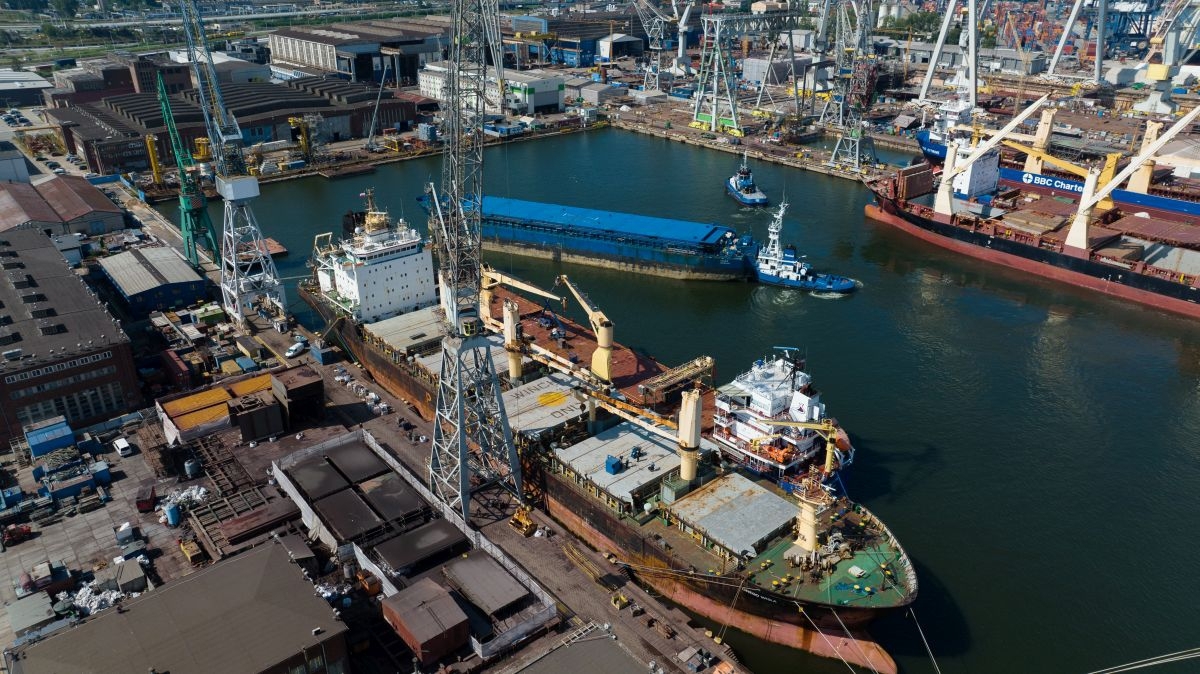 Date of publication: 18.08.2022
Another month of intensive work at the Shiprepair Yard Nauta. As many as 17 vessels are undergoing repairs at the wharves and docks of the longest-operating repair yard in Poland.

Half of them are undergoing class repairs combined with the installation of BWTS systems. This group includes bulk carriers of Polsteam – Polska Żegluga Morska – m/v Gdynia and m/v Koszalin, general cargo vessels of the shipowner Briese Schiffahrts – m/v BBC Rio, m/v Hollum and BBC Citrine, as well as general cargo vessels m/v Onego Wisla and BBC Zarate.

Traditionally, Nauta shipyard is visited by vessels of Norwegian shipowner Wilson Ship Management. Currently, work continues on general cargo vessels m/v Wilson Thames, Wilson Amsterdam and Wilson Avonmouth.


In 2021 Shiprepair Yard Nauta, as the oldest civilian ship repair yard in Poland, celebrated its 95th anniversary. It is worth mentioning that on this occasion, in October, it was awarded the special prize of the 2021 Lighthouse of the GospodarkaMorska.pl portal.

Thanks to the successful restructuring in 2020/2021, the company continues its operations undisturbed and is positive about its future development prospects.
Most recent