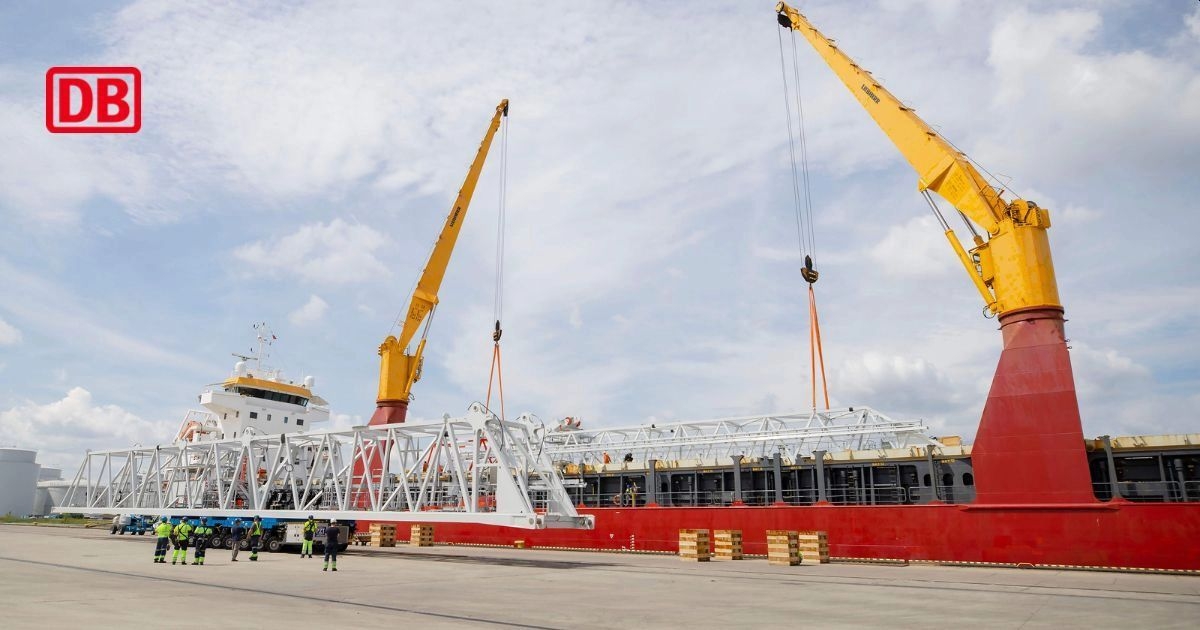 Date of publication: 09.07.2023
DB Port Szczecin is arming itself with a new STS crane. Its components have already arrived in Szczecin, and the machine itself will be ready for operation later this year.
The basic elements of the STS (ship to shore) container crane arrived at the Finnish Quay in the Szczecin port on July 1. They were delivered to Poland from Ireland by the 143-meter freighter Puka. The recipient of the cargo was port operator DB Port Szczecin, which will operate the crane. The 42-meter main beam of the crane, the operator's cabin, the machine's legs and the jib (which will be able to reach 48 meters from the quay) were unloaded onto the quay from the ship. The set still lacks electronic equipment, which is expected to arrive in Szczecin separately.
The new crane will handle containerized cargo. After assembly, which is expected to be completed in autumn, it will be able to lift up to 70 tons or two 20-foot containers weighing a total of 65 tons on the hook. It will measure 70 meters and will operate where it was brought – at the Finnish Quay, between two slightly smaller ones. The machine is scheduled to be officially commissioned on December 7, after passing all the necessary tests and approvals.
The entire investment will consume about PLN 40 million, with half of the cost covered by funds from the EU Cohesion Fund.
Most recent