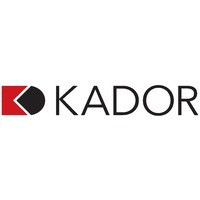 KADOR Sp. z o.o. Sp.k.
Description
KADOR have been specializing in packaging and export related services for almost 40 years now. This privately owned business has developed in to the biggest packaging company in Eastern Europe. KADOR provides packaging of all types of standard or out of gauge equipment for their journey by land, sea or air.

Offer
In 5 locations in Poland and Germany with 200 employees and over 23 000 m² of production and warehouse space, this family owned and managed business offers:
Individually designed export packing solutions.
Mounting services of out-of-gauge loads in the port before sea freight.
Import assistance combined with transportation to the final destination in Europe.
Registered Agent (RA) services for air cargo.
Warehousing and cargo consolidation.
Quality inspection and quality checks of packing.
Dismounting services combined with fit-forpurpose packaging and transportation solutions.

CONTACT WITH US
Wideo
keywords
industrial packing
export packing
production of wooden transport packaging
protection of the goods while in transportation
reloading
loading
unloading
stowage and unstowage of all type of cargo
industrial logistics
customs service
VGM
shipment consolidation
storage
handling of import including delivery to final destination in Europe
assembly of oversized shipments
transport
industrial relocations
industrial assembly
Registered Agent
International Standards For Phytosanitary Measures - (ISPM 15)
projects are based on globally known HPE guidelines
guarantee of cargo safety - insurance covering the whole world
Go back to the list