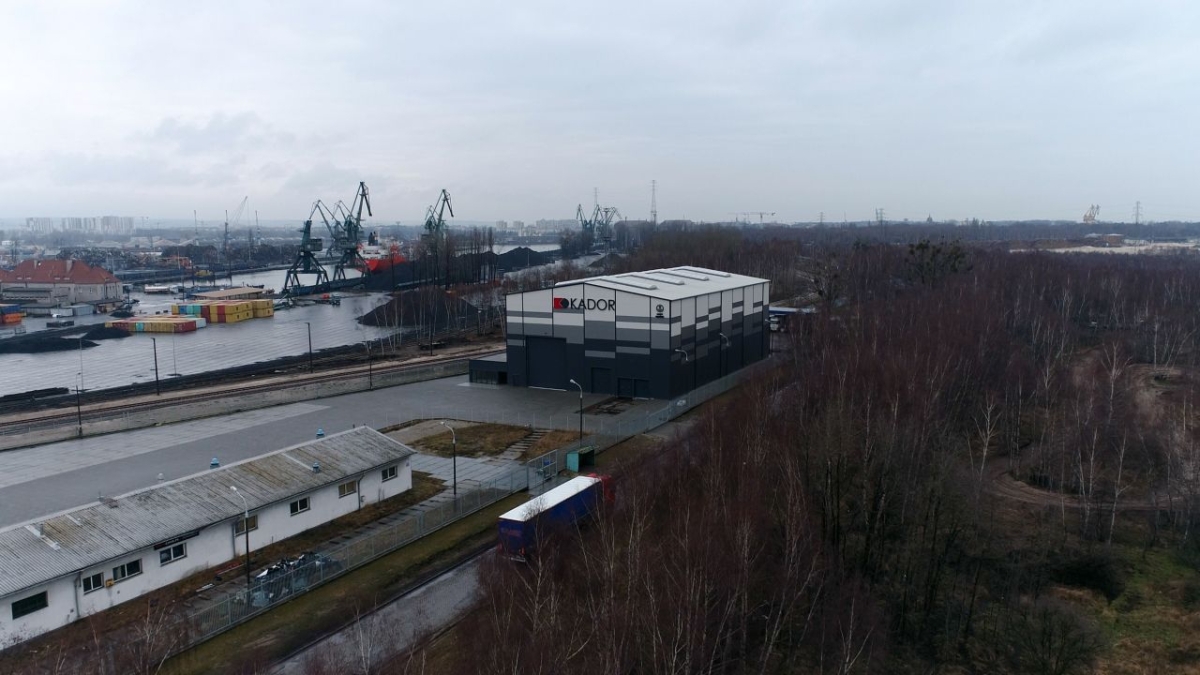 Date of publication: 29.03.2022
They started with the production of packaging, with time they specialized in complex packaging of oversized and unusual goods and their transport. The Kador family company prepares oversized cargo for reloading and sea transport in the Port of Gdańsk. The next step in its development is the idea of using waste material generated in the packing process.
Kador has been present on the market for 40 years. The company is headquartered in Miłków, but its plants are also located in Gliwice and Człopa, where it has its own sawmill and prepares wood for its own needs, used for building crates in which goods are packed.
The company is also active in the Port of Gdansk, where Kador CFS (container freight station, a place where small shipments are combined into collective containers or are separated), has been operating since 2019 in close proximity to the largest handling terminal DCT Gdansk. The choice of this particular location was not accidental. The proximity to the terminal builds a natural advantage for the company, as it stays close to the shipment being handled and thus guarantees the contractor the highest quality of service.
- Gdansk is the most promising port in Poland. It is the largest. It has the most developed network of intercontinental connections. That is why we decided to locate our business here - says Dorian Łebzuch, CEO of Kador.
- This location complements our portfolio. Securing goods for sea transport accounts for as much as 95 percent of all packaging services. With branches also in the south, we can link industrial regions to Gdansk, which is a hub and a window to the world.
They pack safely, respect the environment and transport to their destination.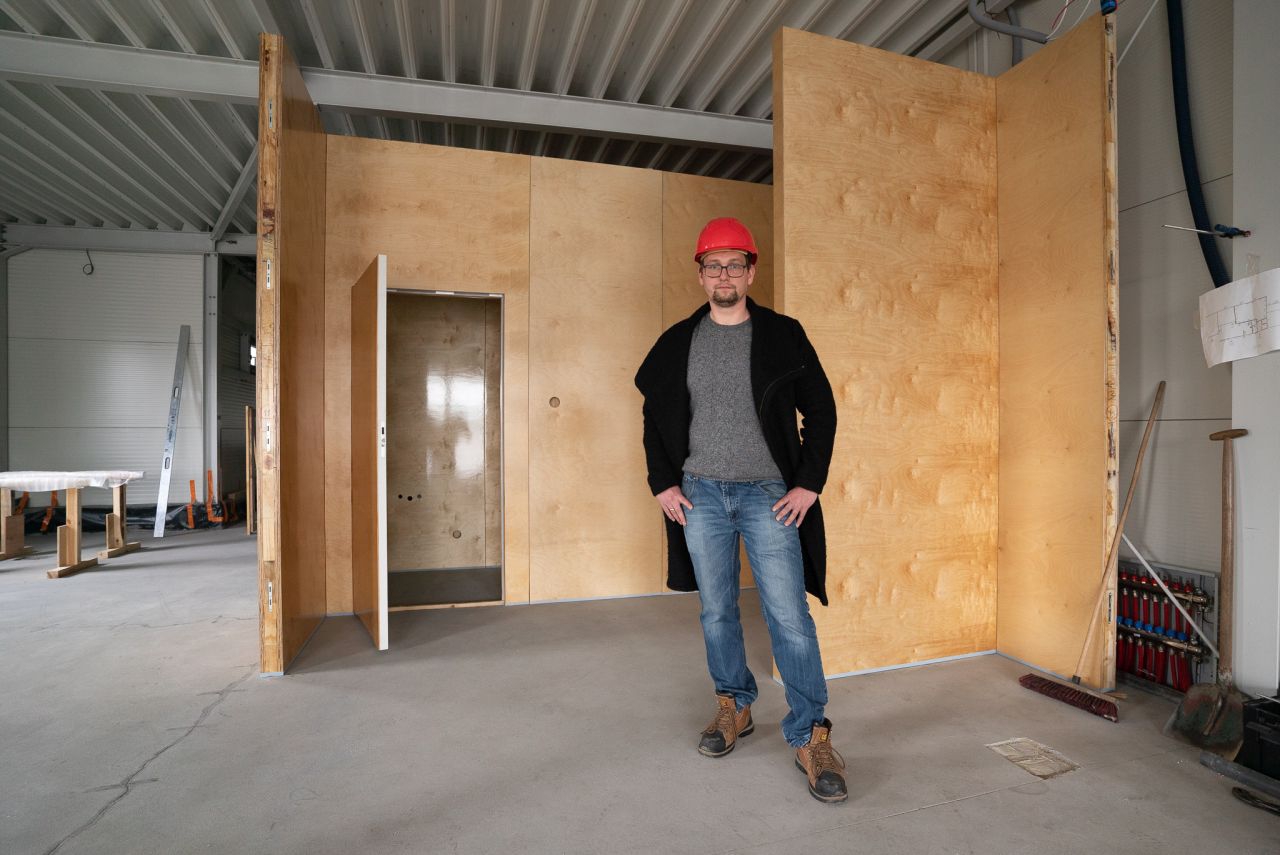 What equipment does Kador secure?
- We pack and transport machines and even entire production lines manufactured in Poland and other European countries - says Kador's president.
Kador also has extensive experience in moving operating production lines to other parts of the world.
- Companies around the world regularly modernize their machine parks. Used equipment goes to less demanding markets - explains the president. - In case of such orders, we dismantle the technological line, prepare logistics, design packaging appropriate for the goods, come to the place and pack everything. And large transfers, especially intercontinental ones, we carry out by sea. Because it is both faster and cheaper.
Sea transport is very demanding, we have to take into account salinity, humidity, temperature amplitude, but Kador knows how to pack goods to get them safely to their destination.
- For decades we have developed technology which allows us to say that we are the best in industrial packing. The experience of our staff means that nothing is impossible for us - says president Łebzuch.
The pioneer of industrial packaging in Poland makes an international career
The president emphasizes that most of the solutions used by Kador are fully original.
- We started from scratch, as the export packing industry in Poland was practically non-existent 40 years ago - he recalls. - Today we have completed numerous projects and are a trend-setting market leader.
One of the most spectacular orders was the transfer of a technological line for windscreen production in Peru. Kador has even reached distant Siberia, but the most logistically difficult task was the shipment of the largest industrial paintshop in the world - its elements were built in Poland, while the entire structure was sent to Brazil, where it began operating after being assembled.

- Components from the paintshop came down to our plant, where they were packed and stored. This project required a lot of resources from the whole group.

For a Silesian company producing mining machinery, Kador transported special cargo to Indonesia. It took just three weeks to pack and transfer the goods to Kardors CFS plant in Gdansk, where 72 containers were loaded (stowed) and stored. The cargo was then delivered to the terminal, from where it sailed to Indonesia.

In 2021, Kador completed a 270-container project for a company that manufactures automated storage systems, with the largest order in the company's history being a 500-container project.

- It was such a big project that other divisions were helping with it. The crates arrived in Gdansk and were shipped from there.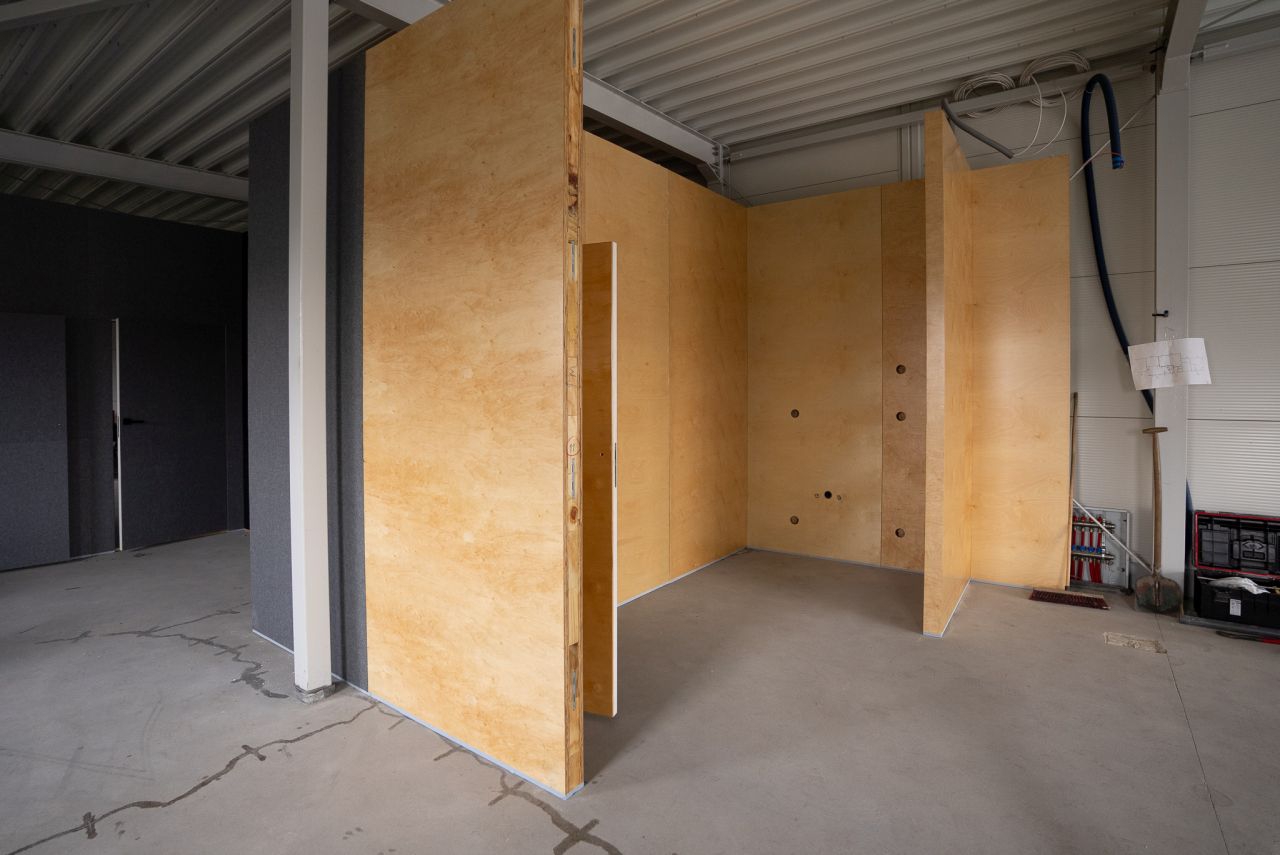 Zero Waste - Kador out of the box - how not to waste anything


The company focuses on development and research. Their result in the recent past was the development of a proprietary solution that will optimize production and contribute to environmental protection.

- The Zero Waste project consists in the elimination of waste and materials that are created in the production process. We will use the leftovers to build modules for offices, walls, warehouses and sanitary facilities, - says Łebzuch, adding that the panels can be used for a wide range of purposes. Assembly is simple and quick, taking about three or four days. - The structure can also be dismantled and moved to another location.

The leftovers are properly formatted, glued and joined. Then they can be used, for example, for mounting electrical installation. The dimensions of the panel are 1.25 m by 3 m.

- By recovering these materials, we do something useful and ecological. Our motivation was to manage waste from production. Today we know that the waste can be a component for the production of modules. Our idea is so attractive that we are thinking about commercializing it - concludes Dorian Łebzuch.
Most recent