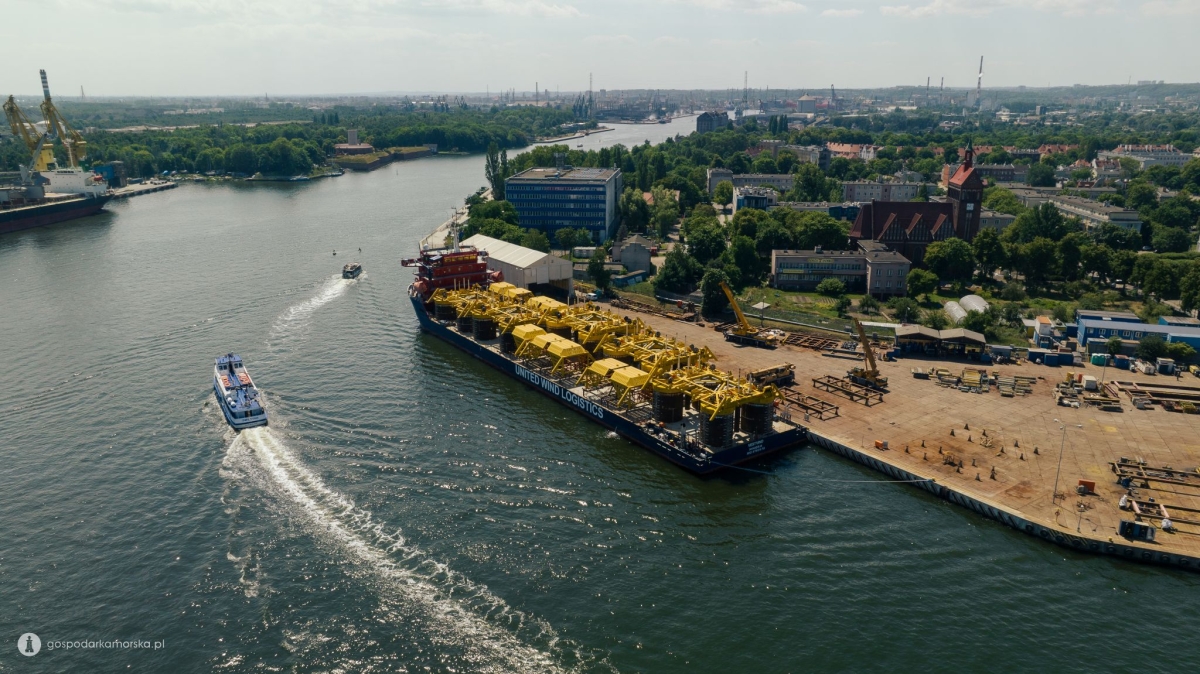 Date of publication: 26.10.2023
Mostostal Pomorze made 5 subsea structures for the gas field in the Norwegian Sea.

The structures made by Mostostal Pomorze were created as part of the Halten Ost project for Aker Solutions. Mostostal's scope of work included the prefabrication of 5 sets of template structures with hatches, prefabrication and assembly of piping, installation on anchors, anti-corrosion protection and FAT compliance tests. Each of them weighed over 200 tons, and the project took eight months to complete.

– From MPG the structures are transported to the Norwegian Sea, on the bottom of which they will be installed. Therefore, before shipping, they had to undergo laborious functionality and acceptance tests with the participation of the customer. Our priority, in addition to meeting quality requirements, was to ensure the highest level of health and safety throughout the entire work period – said Dominik Karpiński, project manager.
The loading itself took place using the Maja floating crane.

Subsea structures and their specific requirements are not new for Mostostal. To date, the company has produced over 6,000 tons of various subsea structures embedded in the seabed at oil and gas facilities around the world.

In June this year, Mostostal Pomorze signed another contract with Aker Solutions, the largest in the history of the company's operations (worth more than PLN 100 million). The structures ordered under this contract will be delivered to the Yggdrasil oil and gas production area in the Norwegian part of the North Sea, managed by Aker BP. The scope of Mostostal Pomorze includes sections of process platforms. The works will consist of prefabrication and assembly of steel modules, installation of supporting infrastructure and anti-corrosion protection. The contract will begin in the fourth quarter of 2023 and will take 18 months.

The entire Yggdrasil field will be remotely controlled from the onshore integrated operations center and control room in Stavanger. With this, Aker BP will set a new standard for remote field operations, with unmanned platforms, new technology and data-driven decisions and work processes.
Most recent