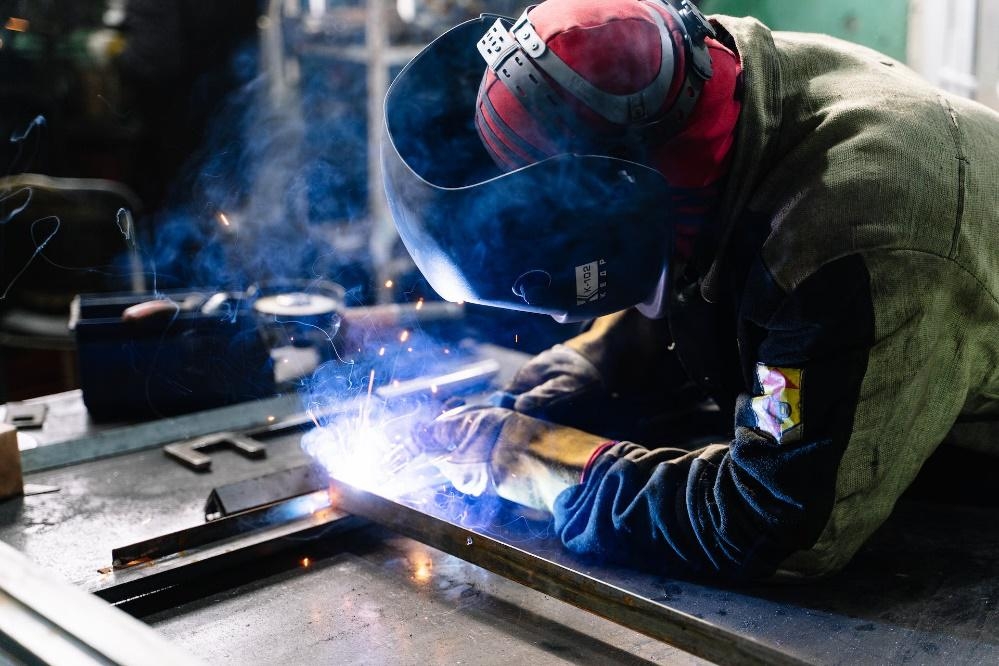 Date of publication: 07.11.2023
According to the agreement signed on March 10, 2023, between Flint Systems and the Pomeranian Special Economic Zone (PSSE), a successful partial acceptance of the welding simulator, consisting of the presentation and approval of the prototype, was conducted.
The welding simulator, which will be delivered to PSSE at the end of the first quarter of 2024 as part of the "Programming Centre – Education for Industry 4.0" project, is an advanced workstation comprising an interactive stand equipped with the elements listed below and a connected control computer. It enables practical experience in a safe environment, which is of utmost importance in training future welders.
The main goal of this project is to provide effective education in welding using modern technologies.
The simulator consists of:
An interactive stand with a table.

The stand features an adjustable arm that allows for positioning workpieces for welding exercises in any orientation.

Simulation application.

An advanced simulation application runs on the control computer, displaying the simulation on VR goggles. This allows for realistic and immersive experiences.

Welding handles.

Various types of welding handles are available, such as TIG, MIG/MAG, and MMA/FCAW.

Haptic gloves transmitting heat.

The gloves respond to simulation conditions, conveying a sense of warmth to the students during training.

VR goggles.

They play a crucial role in interacting with the simulation, providing students with a more realistic experience.
With this workstation, students and instructors can select material parameters, welding methods, and welding parameters. They can adjust these parameters before starting the simulation and then put on the VR goggles to perform welding on a chosen template. During the exercises, parameters for welding correctness are monitored, including angles, distance from the surface, speed, continuity, and weld quality. Instructors can supervise students' progress through charts and the VR goggles' view. After completing a weld, the system provides an assessment of the student's work quality, enabling effective evaluation of progress.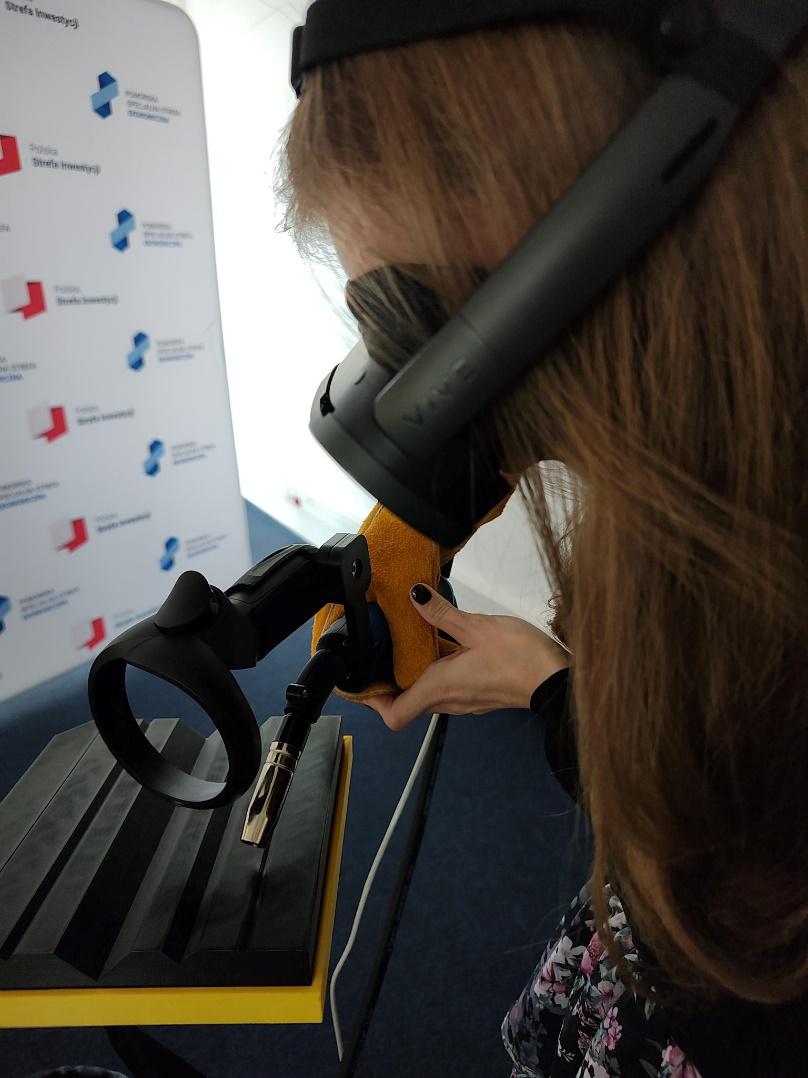 Available welding types include GMAW (MIG/MAG), SMAW (MMA), GTAW (TIG), and FCAW, with various types of electrodes tailored to the specific welding type. The display shows charts of the correctness of performed movements, with the range and deviations from recommended values color-coded.
The PSSE project represents a significant step toward modern welding education, allowing students to gain valuable experience in a controlled and safe environment. Thanks to this innovative educational platform, Industry 4.0 gains trained and competent welding specialists.
Conducting the partial acceptance of the simulator is a milestone in project implementation. The next acceptance will be the final acceptance of the entire project, consisting of eight simulation workstations. The final product will stand out from other similar solutions on the market due to the latest VR technology, faithfully replicating welding realism, and authentic welding elements that further enhance immersion, such as handles, welding mask, haptic gloves, a computer simulating a welding machine, and more, as described above.
Most recent