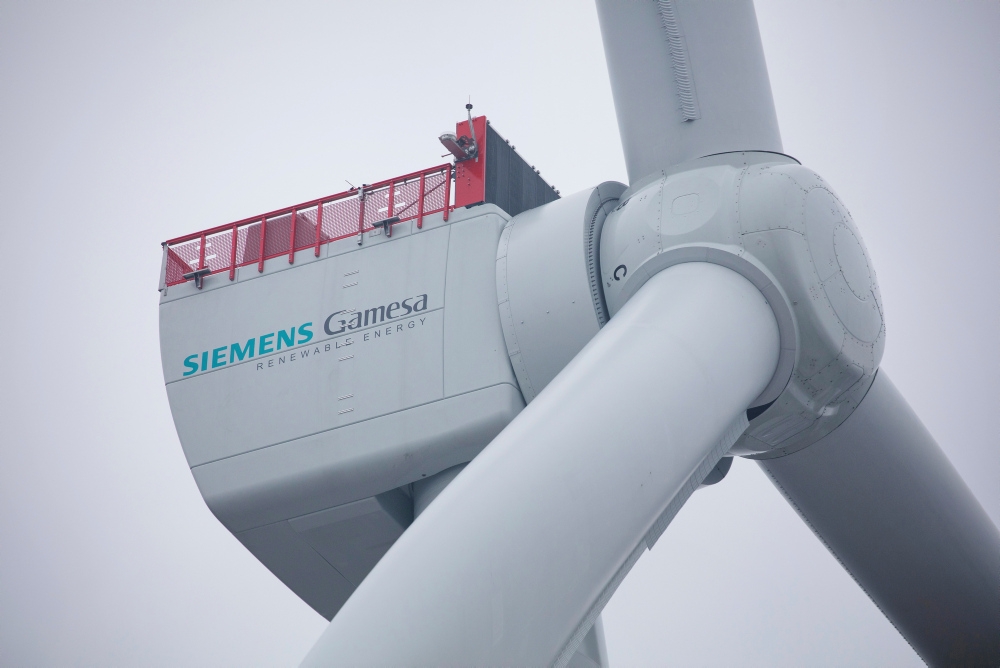 Date of publication: 28.09.2022
Siemens Gamesa, world's leader in providing and servicing offshore wind turbines, is opening a new office in Poland. The location choice for the Siemens Gamesa Baltic Sea Offshore Execution Centre was obvious – the capital of Pomorskie region, the flourishing city Gdańsk located near the emerging offshore wind industry.
The Siemens Gamesa Baltic Offshore Execution Centre is going to be the first competence centre directly related to the development of the offshore wind industry in Poland. The Gdańsk hub will ultimately hire around 100 people, with approximately 50 additional technical employees working on sites and being hired all over Poland.
– The technicians are going to be part of the global team – says Paweł Przybylski, Managing Director at Siemens Gamesa Poland. They will be involved in installation, commissioning, and preassembly works for offshore projects in Europe, US and Asia-Pacific.
The competence centre, employing salaried employees, is going to consist of professionals such as project managers, documentation specialists, Environment, Health, & Safety specialists, and commercial experts. They are to provide service mainly for the developing Polish offshore wind sector. The scope of their duties will also include global offshore projects for Siemens Gamesa. For the new employees, experience in the offshore field is an advantage, but not a requirement, according to the Siemens Gamesa team.
The office is currently working in a temporary location in the Olivia Business Centre, the largest office park in Gdańsk and whole Tricity. It is expected to move to its final location within months. This is expected to be decided soon..
– We expect our activities in Poland to grow, and are encouraged by the quality of the workforce and collaboration between numerous parties locally," says Gitte Toldsted, Talent Acquisition Lead at Siemens Gamesa.

– We have three agreements with Polenergia/Equinor and RWE– adds Paweł Przybylski. The company received the first Preferred Supplier Agreements in the Polish development of the offshore wind industry in the Baltic Sea, including MFW Baltyk II and MFW Baltyk III farms. – Tricity was our optimal location since it has all the facilities of a big city while being close to the seaside. At the same time, it has a good connection with the rest of the Polish cities, such as Warsaw – explains the Managing Director.
The recruitment has already begun. The team is expected to reach its employment targets by 2024. The Siemens Gamesa managers inform that the new workers employed in the new office will enjoy all the perks the company provides, such as possibility of hybrid work, bringing more flexibility to everyday work.
– Offshore wind is an interesting and growing industry. We are excited and proud to be part of the energy transition in Poland and globally and we hope we will hire professionals who share our vision – summarises Gitte Toldsted.
Most recent