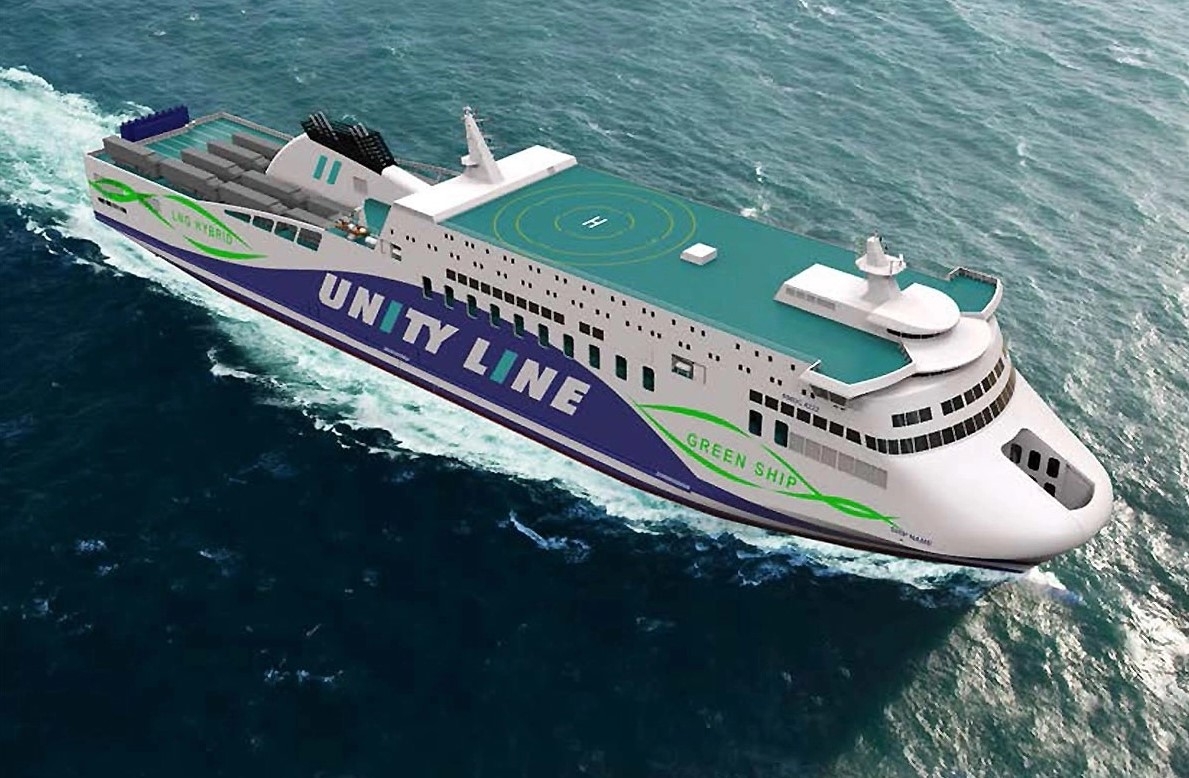 Date of publication: 06.06.2023
The first ferry for the Polish Maritime Navigation will be delivered between 2024 and 2025. The vessel is being built at the Gdansk Ship Repair Yard.
According to TVP Info, Deputy Minister of Infrastructure Marek Gróbarczyk announced that the cutting of steel for the second ferry has begun. He added that the construction of a third ferry is also planned.

"The budgetary funds, shipowner funds, and financial institutions have jointly generated approximately 3-4 billion Polish złoty. I predict a great success for our shipowners," said Minister Gróbarczyk.
In November 2021, an agreement was signed in Gdańsk for the construction of three ro-pax ferries, to be realized by the Gdańsk Ship Repair Yard J. Piłsudski. The recipient of the ferries will be the company Polskie Promy, whose shareholders are PŻM (Polish Maritime Navigation) and the State Treasury.
According to a representative of the Ministry of Infrastructure, this investment allows "the entire Polish ferry and shipbuilding industry to gain a strong and established market position, and as a consequence, it also strengthens the role of the Polish industry as a supplier of low-emission, modern floating units."
The Ministry emphasized that the ro-pax ferries are modern and environmentally friendly vessels adapted to increasingly stringent regulations of the International Maritime Organization and the European Union.
The ferries will be powered by four dual-fuel LNG engines with battery assistance, fueled by liquefied natural gas and diesel fuel used for ignition initiation. Instead of conventional propellers, each ferry will be equipped with two azimuth thrusters at the stern and two bow thrusters, which will facilitate maneuvering in ports. The use of LNG propulsion on the new ferries will reduce CO2 emissions by approximately one-fourth compared to current solutions in similar vessels.
Most recent