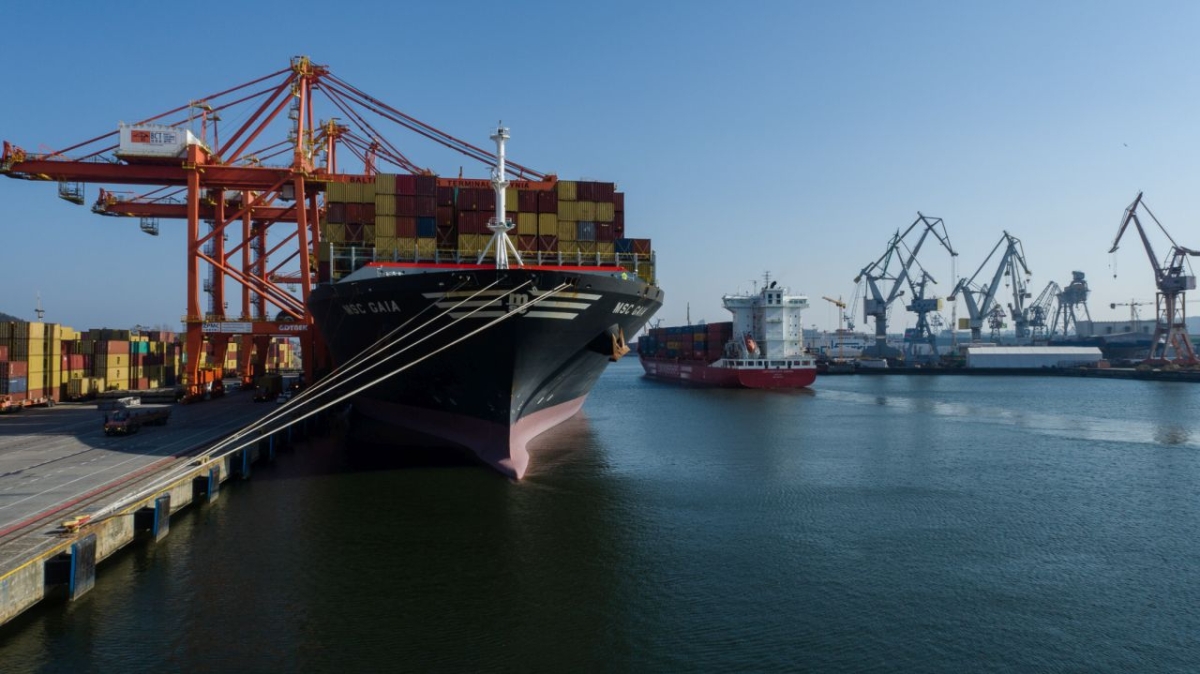 Date of publication: 22.03.2022
The container ship MSC Gaia entered the BCT terminal in the Port of Gdynia today MSC Gaia is the longest and the most capacious ship that has ever called at the port.

366 meters in length, 151,559 tons and 13,798 TEU - these are the numbers that characterize the MSC Gaia, which entered the BCT - Baltic Container Terminal in Gdynia. It is a double record-breaking vessel. The previous biggest ship in the Port of Gdynia - Maersk Charlotte - measured 347 meters. In turn, the previous Gdynia's capacity record belongs to another MSC vessel - Cape Akritas, which could take 11 037 TEU on board.

MSC Gaia is a container ship built in 2010 with a length of 366 meters and width of 51 meters. Its total tonnage is 151,559 tonnes and deadweight is 162,267 tonnes. It sails under the flag of Panama.

The ongoing investments in the Port of Gdynia are expected to increase the number of ships like MSC Gaia and even bigger ones. The first stage was the widening of the turning area, thanks to which ships of this size can safely turn around. The northern pilot spur was also rebuilt, which made the entrance to the Port of Gdynia safer for larger ships.

Work on the deepening of the approach track will start soon. The investment agreement has recently been signed by the Port of Gdynia Authority and the Maritime Office in Gdynia. As a result, once the works are completed, ships with a length of up to 400 metres, width of up to 58 metres and draught of 14.5 metres will be able to safely call at Gdynia, thus allowing the largest container vessels to enter the Baltic Sea.

BCT has had a record year, but also a busy first quarter of 2022. In December 2021, 47,631 TEUs were transshipped in BCT, which means that it was the best December ever for the terminal. At the same time, the annual record was also broken. After 365 days of 2021, the Baltic Container Terminal had 573,784 TEUs on its account.

This year, not only the record-breaking container ship appeared in BCT. In February, the terminal also received the ARC Defender vessel, which came to pick up another batch of equipment of the American army stationed in Europe. The vessel was loaded with about 300 pieces of various US Army equipment, including containers with equipment and combat vehicles, which returned to the United States. The equipment was waiting at the storage yard at Logistyczna Street, where it was delivered on 31 January by another transport vessel - ARC Patriot, also unloaded at BCT.
Most recent