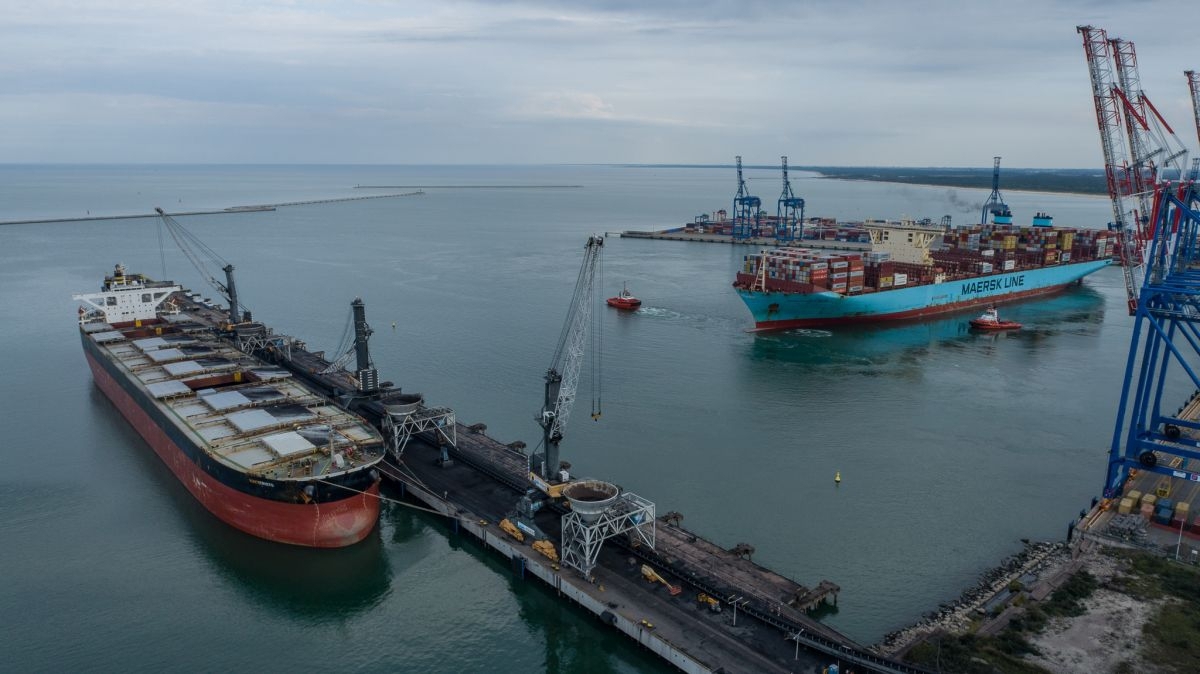 Date of publication: 25.12.2022
So far the Port of Gdańsk has managed to load 12 tonnes of coal. We can see we are able to reload approx. 400,000 tonnes weekly – said to the Polish Press Agency Łukasz Greinke, President of the Port of Gdańsk.
Łukasz Greinke informed that coal is transported to Port of Gdańsk from places such as Indonesia, South Africa or South America. "So far, 12 tonnes of coal have been reloaded. We can see we are capable of reloading approx. 400,000 tonnes of coal weekly. The export of coal is balanced with what we are reloading onboard. Today we are are recognising congestion risks at our terminals – that is building up enough stocks which will make it impossible for us to receive new loads. So the outflow of goods is secured" – he said.
The President of Port of Gdańsk indicated that the key factors to an effective reload and further distribution of coal are mainly the wharfs where units moor. "We have a jetty (called Pirs Rudowy) in the Northern Port. For minor units, up to 50,000 tonnes, there are Dworzec Drzewny Wharf (Nabrzeże Dworzec Drzewny) and Rudowe Quay (Nabrzeże Rudowe). There, we are able to service four units at a time, provided that at least one requires a reloading equipment. However, this is going to change as PG Eksploatacja, our daughter company, is expected to have new equipment delivered in June and July (Liebherr LHM 550 cranes – explains PPA). Thus, the reloading capacities are going to significantly increase. We will simply reload the units quicker" – he said.
He explained the year 2022 in Port of Gdańsk was time of numerous key investments. "Mainly it's the road-railway projects at the back of Industrial Wharf (Nabrzeże Przemysłowe). We were also finishing one of our biggest investment projects, "Modernisation of waterway, development of quays and improvement of sailing conditions in the Inner Port" as well as the construction of a new road-railway system. In the meantime, we prepared a tender for a next investment opportunity. The wharfs: Bytomskie, Rudowe, Wiślane, Węglowe are the ones we want to work on in the Inner Port in the next years", he underlined.
He added that the biggest operational challenge in 2022 were increased reloads and ship traffic in the context of the volumens, which have not been present in Gdańsk port before. "We managed it very well. We are continuously working on the operational process in the port so that it's more efficient and our capacity could be even more increased" – said the presindent of the Port of Gdańsk.
Most recent